News
Jerry Before Seinfeld Trailer Brings Back Old Jokes
Jerry Before Seinfeld Netflix comedy special adds a few pages to an old legal notepad.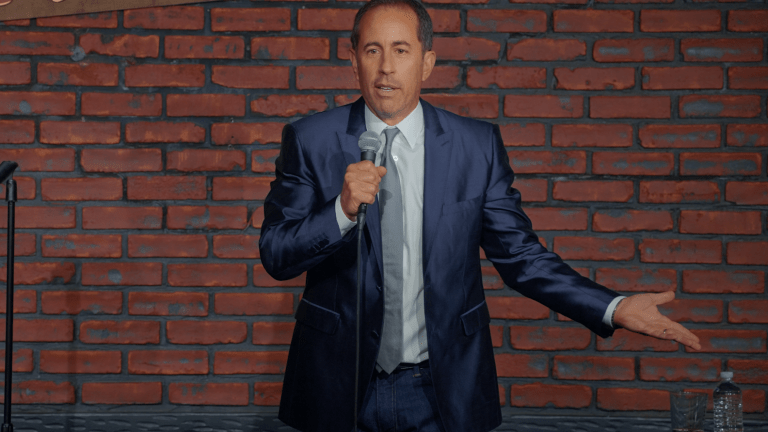 What is the deal with all these old jokes?  You might think we were back in the glory days of seventies comedy when comics were on the verge of rock star status, and still couldn't figure out what was up with airplane food. Netflix released the new Jerry Before Seinfeld trailer showing the comedian Jerry Seinfeld work over the old material that got him on prime time TV.
Seinfeld returns to The Comic Strip in New York City in the hour-long special to chart the rise of the punch lines that lined yellowing legal pads since the standup started writing jokes in 1975. NBC's Seinfeld ran for nine seasons on NBC and defined the decade of the 90s as much as grunge music. The special includes never-before-seen materials and often-told gags.
Seinfeld's January deal with Netflix steals his Comedians in Cars Getting Coffee interview series from Crackle. The special pays tribute to every laugh he lifted from the funny men who pushed him on that stage.
Seinfeld came from humble beginnings, Long Island. Sure, he may have been funnier if he was raised in a whore house in Peoria like Richard Pryor, but things always even out for Jerry. He also proudly displays his legal pad collection that includes every joke he has written over the last 42 years.
Netflix released the first look at the special in the clip below, in which Seinfeld unsurprisingly dives into a tirade about laundry and socks.
They also released a short teaser about a certain finger: 
Jerry Before Seinfeld begins streaming on Netflix on Tuesday, September 19.