News
Jericho movie in development
Jericho was cancelled twice, and saved once. But could the big screen be offering a further reprieve for Jericho's inhabitants?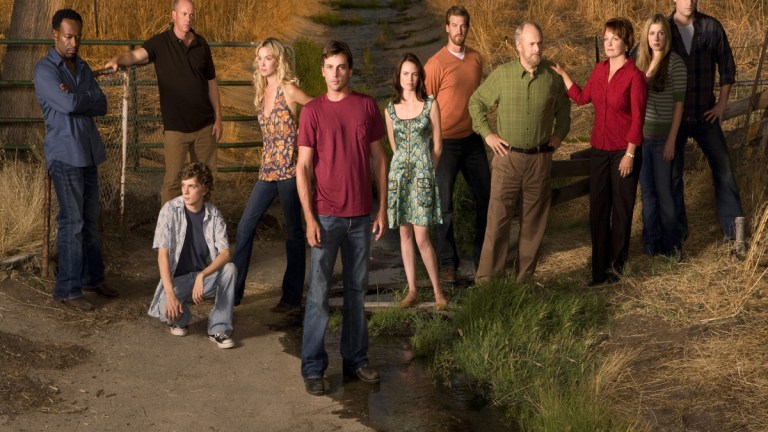 Coming right on the heels of yesterday's news that Pushing Daisies may make it to the big screen to tie up plots left dangling, it's been reported by iF Magazine that the TV series Jericho is in development for the movie treatment as well.
Executive producer and Director Jon Turteltaub said, "We're developing a feature for Jericho. It would not require you to have seen the TV show, but it get [sic] into life after an event like this on a national scale. It would be the bigger, full on American version of what's going on beyond the town in Jericho." He went on to add that the original TV cast would return to their all too short-lived roles.
Fans of the show, which dealt with the lives of the residents of the titular Kansas town after a nuclear disaster, managed to resurrect it from the post-apocalyptic ashes of a post season one cancellation with a protest that involved sending truckloads – totalling 20 tons – of nuts to the studio. The clever move was an insider's genius joke born of a declaration of defiance to surrender, "Nuts!", spoken in the show. The interest managed to secure a second season, albeit a short one of only seven episodes.
The last episode, while it tried hard to bundle things up neatly, felt rushed and a tad too pat an ending to an excellent show. You could almost visualise the point in the script where the dialogue and directions were scratched out and a hasty replacement story was etched in. In fact, the episode, entitled Patriots and Tyrants, was given an alternate ending (found on the Season 2 DVD) to the ending that officially aired in March 2008, with a key scene change at the end. One plot point was laid peacefully to rest, but the majority of the storylines remained a mystery.
The Jericho story had a good bit of life left to it and, while a big screen treatment would be welcome, we have to wonder if it just prolongs the agony of the death of this and other great shows. Can 90 minutes or so really sum things up? Or would it be a wringing dry of a proven popular premise to squeeze the last drop of profit from the fanbase?
We've mourned the passing of TV shows that go to their graves before their time, but would Jericho's memory be best-served left buried?
Would a grander scale "full on American version" be the Jericho we loved? Or would it be ruined by expansion and bad wigs and make-up on cherished characters in a desperate effort to re-create their pre-cancelled looks?
Add your opinions below and we'll be sure to post any news about a Jericho movie as it comes into focus or fizzles on the floor.
You can read the story here.