News
Jennifer Lopez to Star in Lorene Scafaria's Hustlers
Jennifer Lopez goes from the block to the pole in upcoming strip club film Hustlers from Lorene Scafaria.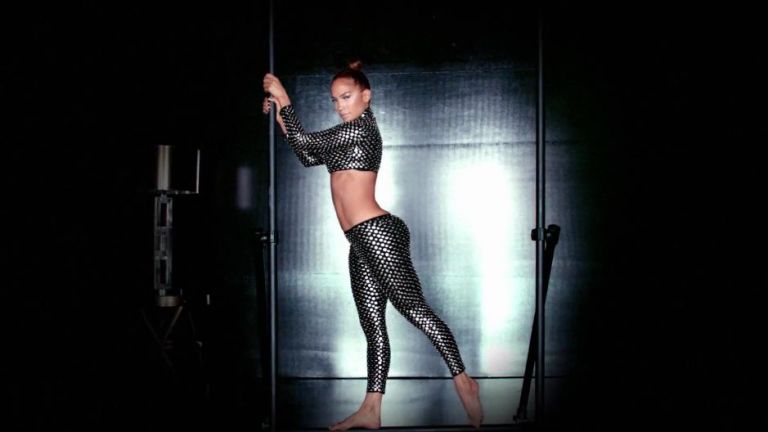 Live for the lights, live for the night, put on tight polyester, fake hair and too much makeup, but remember, there is no sex in the champagne room. But VIP admission gets you a little something extra in your drink. Jennifer Lopez signed on to star in the upcoming film Hustlers, according to Variety.
The fact-based movie about a group of former strip club employees who link up to turn the tables on Wall Street clients is being directed by Lorene Scafaria (Nick & Norah's Infinite Playlist, Seeking a Friend for the End of the World, The Meddler) for Annapurna Pictures.
"There is no other actor who could embody this raw and dynamic character with such complexity, humanity and intelligence. It's always been her. She's fucking Jennifer Lopez," Scafaria said in a statement."
Hustlers is based on a New York Times article by Jessica Pressler titled "The Hustlers at Scores."
Read the Den of Geek SDCC 2018 Special Edition Magazine Here!
"The film is an empathetic look at women and men, our gender roles, what we're valued for, what we've been told is our value in every movie, TV show, every corner of culture," Scafaria said. "Men have been told they're worth the size of their bank accounts. Women have been told they're worth the symmetry of their faces, their bodies, their beauty and that's what this film is based on. The rules of the club are the rules of the world."
Annapurna and Gloria Sanchez are producing with Scafaria co-producing. The film will be executive produced by Lopez and her producing partner Elaine Goldsmith-Thomas, along with associate producer Alexandra Brown.
No release date or further casting details for Hustlers have been announced.