News
Jeffrey Tambor May Not Be Leaving Transparent After All
A representative of Tambor has walked back the actor's statement that he would be exiting Transparent following harassment claims.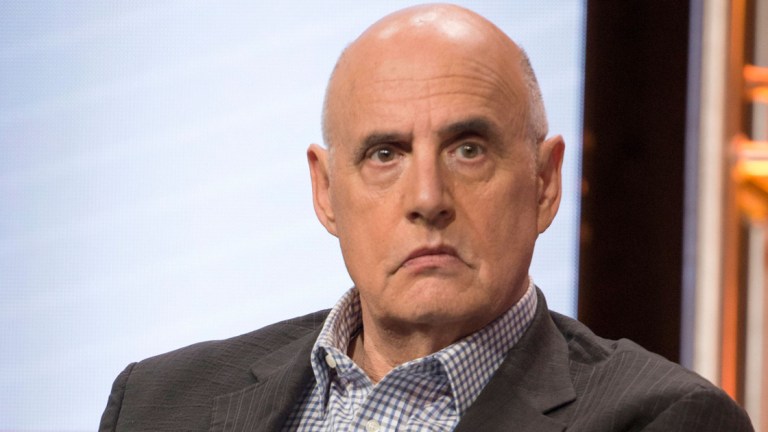 UPDATE: Jeffrey Tambor may not be leaving Transparent as it turns out. Despite his original statement in which he said "given the politicized atmosphere that seems to have afflicted our set, I don't see how I can return to Transparent," Tambor's exit is not yet official and may never be. 
A representative for Tambor told the New York Times, that as of now Tambor "has no plans to quit." 
Our original story follows.
Jeffrey Tambor Leaves Transparent Following Sexual Harassment Claims
Jeffrey Tambor has announced he will be leaving his role as matriarch Maura Pfefferman on Amazon's critically acclaimed drama Transparent following at least two separate claims of sexual harassment have been made against him.
In a statement to Deadline, Tambor citied a "politicized atmosphere" as the reason for his autonomous departure. 
"Playing Maura Pfefferman on Transparent has been one of the greatest privileges and creative experiences of my life," Tambor said. "What has become clear over the past weeks, however, is that this is no longer the job I signed up for four years ago. I've already made clear my deep regret if any action of mine was ever misinterpreted by anyone as being aggressive, but the idea that I would deliberately harass anyone is simply and utterly untrue. Given the politicized atmosphere that seems to have afflicted our set, I don't see how I can return to Transparent."
Tambor's exit from the show had been rumored since the first sexual harassment claim was made against him from former assistant and actress Van Barnes. Since then a second actress, Trace Lysette, has come forward with similar claims. 
Lysette, who like Barnes is transgender, said that Tambor assaulted her in a corner of the soundstage while they were waiting for a camera setup for a pivotal scene in the second season. 
According to the Deadline report, Amazon had not yet picked up Tambor's option for a fifth season yet, leaving the door open for his character to be written out amid this developing situation. Tambor's self-directed departure saves Amazon and Transparent creator Jill Solloway from making that decision on their own. The work can now presumably begin on figuring out how to write Tambor out of the show.
Transparent follows several members of the Pfefferman family as they all deal with their own unique struggles. Tambor's Maura, however, was the driving force behind the show.
Tambor won two Emmy awards for his portrayal of Maura Pfefferman. 
"I just hope there are more opportunities for transgendered talent," he said in his second acceptance speech. "I would very much like to be the last cisgender male playing a female transgender role."