News
Jean-Claude Van Johnson Trailer, Release Date and Everything to Know
Jean-Claude Van Damme will play himself (mostly,) in the upcoming Amazon Prime action/comedy series.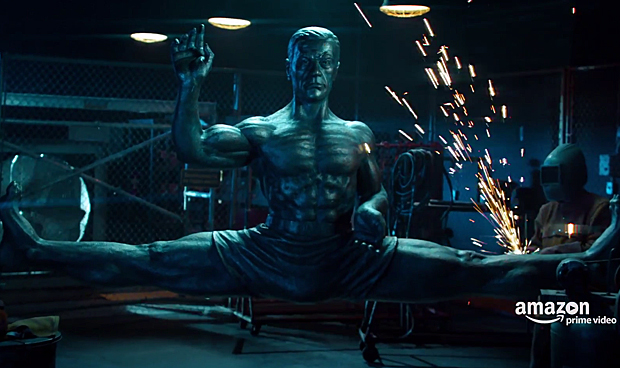 Amazon unveiled the first episode of Jean-Claude Van Johnson in 2016 as part of its pilot season offerings, notably alongside the subsequently-greenlit-to-series reboot of The Tick (which recently premiered Season 1 on Amazon Prime).
Indeed, Jean-Claude Van Johnson – a monumentally meta TV comedy project starring martial-arts action icon Jean-Claude Van Damme as a version of himself who moonlights as a black ops contractor – was also picked up to series, thanks to viewer votes, and its arrival to streaming television's proverbial kumite is imminent.
Jean-Claude Van Johnson Trailer
Another Jean-Claude Van Johnson trailer has arrived. The new clip essentially recaps events from the 2016 pilot episode – which is fine, since it's been over a year since many of us watched it and a refresher is welcome. However, it closes out with some of the upcoming material, notably a scene in which Jean-Claude – in full "Van Johnson" undercover mode – taps into his inner-Frank Dux by attempting a drag race while blindfolded, unaware that the other senses he expects to compensate for his lack of sight will also be impaired. "Classic Johnson," indeed.
It's been a long time since we've heard so much as a peep about Jean-Claude Van Johnson. With the Amazon pilot having debuted on Prime on August 19, 2016, this teaser trailer stands as the first significant piece of promotional material for the series in well over a year. While short on plot, it effectively signals the self-deprecating nature of the series, showing finishing touches being put on a steel statue that depicts Jean-Claude in his signature, groin-punishing position of the split. However, the welding-mask-wearing buffer is revealed to be Jean-Claude himself (trying to be the best sculptor he can be), perhaps serving as a metaphor for the kind of self-reverence the series parodies, while cynically declaring, "This was a terrible idea."  
Jean-Claude Van Johnson Release Date
Jean-Claude Van Johnson Season 1 will show a certain action icon make an identity double impact on Amazon Prime on December 15.
Jean-Claude Van Johnson Poster
Here is the first poster for Jean-Claude Van Johnson Season 1, showing the star dwarfed by a statue that encapsulates his classic split-happy cinematic persona.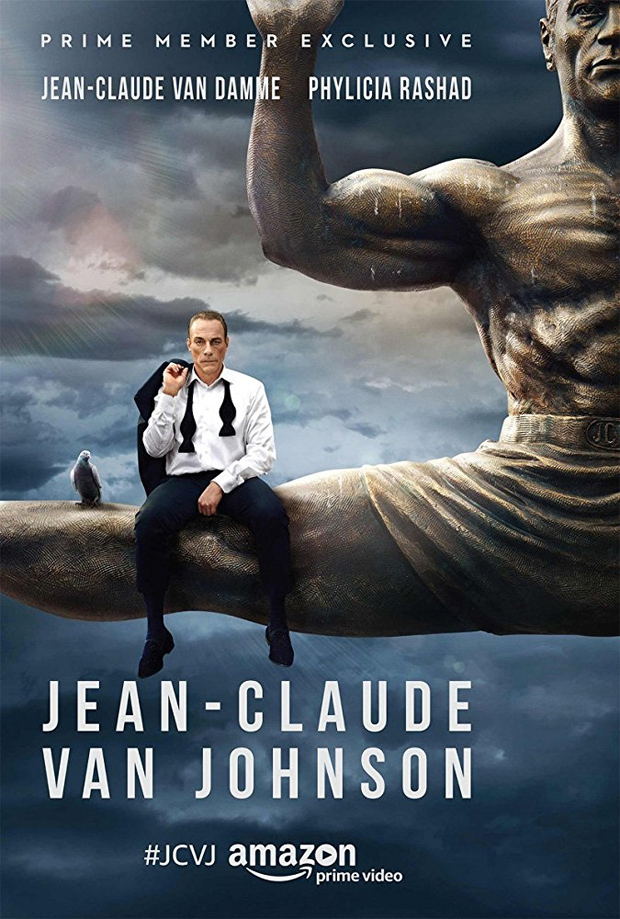 Jean-Claude Van Johnson Story
Here's a synopsis of the 2016 pilot, courtesy of THR:
Jean-Claude Van Johnson will star Van Damme as a version of himself — a famous actor and martial-arts pro who comes out of retirement to resume his alter-ego: an undercover private contractor by the name of Jean-Claude Van Johnson. The comedy-action thriller will see Johnson's cover as the lead role in a reimagined action film version of Huckleberry Finn that lands him back in the midst of the danger he secretly always craves. It also brings him back in the orbit of Vanessa, his fellow operative and the love of his life that got away.
Jean-Claude Van Johnson is the brainchild of Dave Callaham (The Expendables), who will write the pilot and executive produce.
Read the full Den of Geek NYCC Special Edition Magazine right here!