News
James Gunn to Reboot Starsky and Hutch for Sony TV
Sony joins the classic TV reboot season with TV cop drama Starsky and Hutch.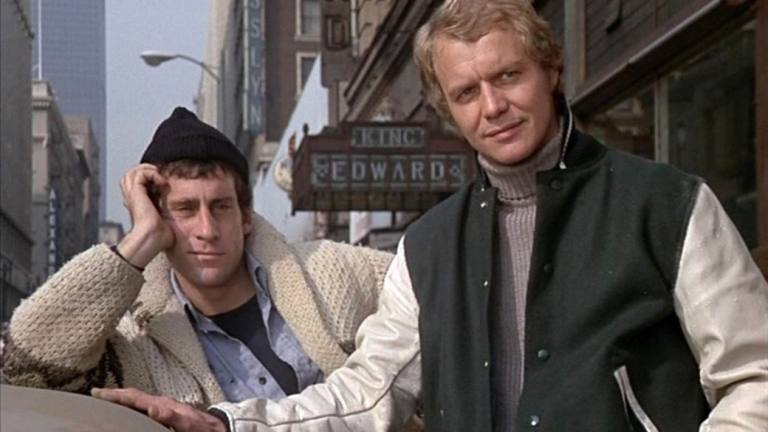 Sony Pictures Television announced it will reboot the classic TV cop series Starsky and Hutch. It will be executive produced by Guardians of the Galaxy director James Gunn, who will write the scripts with his brother Brian and cousin Mark Gunn, who wrote the screenplay to Journey 2: The Mysterious Island. There is no word yet on whether James Gunn will direct episodes of the series.
The reboot will also be executive produced by Original Film's Neal Moritz and Pavun Shetty.
The original Starsky & Hutch was created by William Blinn. It ran on ABC from 1975 to 1979. The show focused on undercover detectives David Michael Starsky (Paul Michael Glaser) and Richard "Hutch" Hutchinson (David Soul) as they kept order in the fictional southern California town Bay City in their 1976 Ford Gran Torino. They were helped by their informant Huggy Bear, played by Antonio Fargas.
The 2004 film adaptation of Starsky and Hutch starred Ben Stiller and Owen Wilson as the undercover cops and Snoop Dogg as Huggy Bear. The film grossed $170.2 million worldwide. The series also inspired a 2003 video game from Empire Interactive.
Starsky and Hutch isn't the only TV reboot  in the works. ABC is developing a live-action version of the futuristic classic cartoon The Jetsons. NBC is reviving the sixties comedy horror series The Munsters and Miami Vice. CBS will debut a reboot of SWAT this fall. The CW will launch a female-led reboot of Dynasty.
The Mad magazine version of Starsky and Hutch was called Husky and Starch.
SOURCE: DEADLINE