News
Jack Ryan SDCC Teaser Released
Amazon's Jack Ryan TV series will star John Krasinski in the lead, with the director of The Imitation Game.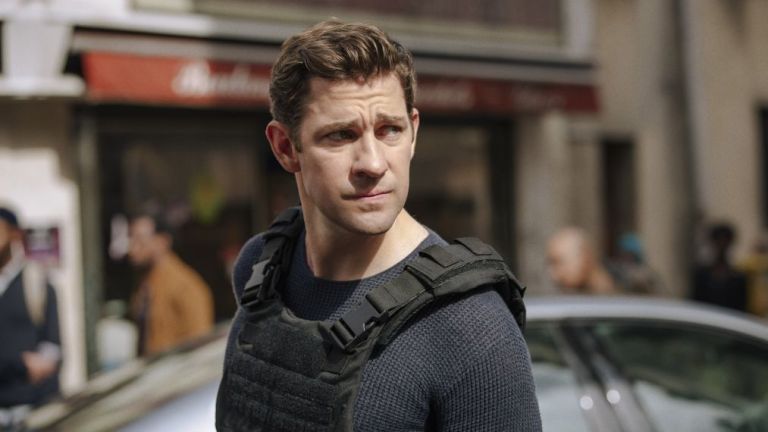 Paramount TV has developed a Jack Ryan TV series for Amazon, with Carlton Cuse (Lost) and Graham Roland as showrunners and Michael Bay's Platinum Dunes and Skydance Media in the background. Morten Tyldum, the Oscar-nominated director of The Imitation Game and Passengers, has also directed the opening episode of Jack Ryan. Excited yet?
The multi-talented John Krasinski (this is a long way from playing Jim on The Office) is your new Jack Ryan. Krasinski recently displayed some dramatic action chops in Michael Bay's 13 Hours: The Secret Soldiers of Benghazi. Krasinski will be the sixth actor to play Jack Ryan, a role that is as close to US spy fiction has to James Bond (although without most of the fun) and who has featured in such books as The Hunt for Red October, Patriot Games, and Red Rabbit.
In the 10-episode series, Ryan will uncover a pattern in terrorist communication. He will be launched into the center of a dangerous game as the new breed of terrorism threatens global destruction. Amazon calls Tom Clancy's Jack Ryan a "reinvention with a modern sensibility."
Jack Ryan TV Series Trailer
We've have no shortage of Jack Ryan trailers and now we've got our first look from San Diego Comic-Con. IGN has the teaser and there is likely a longer one on the way with the show's panel scheduld for July 20.
A short-but-sweet new Jack Ryan trailer has hit. The clip, featuring the voices of U.S. presidents past and present, seems to provide an eclectic sampling of the kind of action into which John Krasinski's desk-bound analyst will be unceremoniously thrown.
You can also check out the full trailer for Jack Ryan…
Jack Ryan Release Date
Amazon reinvents Jack Ryan for the 21st century on Aug. 31, 2018.
Jack Ryan TV Series Cast
John Krasinski (The Office, 13 Hours) plays Jack Ryan. While the role has been tackled over past decades by a wide variety of actors in completely different contexts, Krasinski's version will be depicted as an upstart. His arc goes from desk-chained CIA analyst to on-the-field, in-the-line-of-fire badass.
Wendell Pierce (The Wire, Suits) plays James Greer.
Ali Suliman (Lone Survivor, The Kingdom) plays (the appropriately named,) Sulieman.
Amir El-Masry (The Night Manager, Tyrant) plays Ibrahim.
The supporting cast also includes names such as Victoria Sanchez, Nadia Affolter, Adam Bennett, Goran Kostic and Eileen Li.
However, the series will also showcase a formerly obscure diamond in the industry rough in Mena Massoud, who recently nabbed the role of a lifetime in Disney's upcoming live-action Aladdin movie to play the title role of the magic-carpet-riding, genie-befriending, thief-turned-prince himself.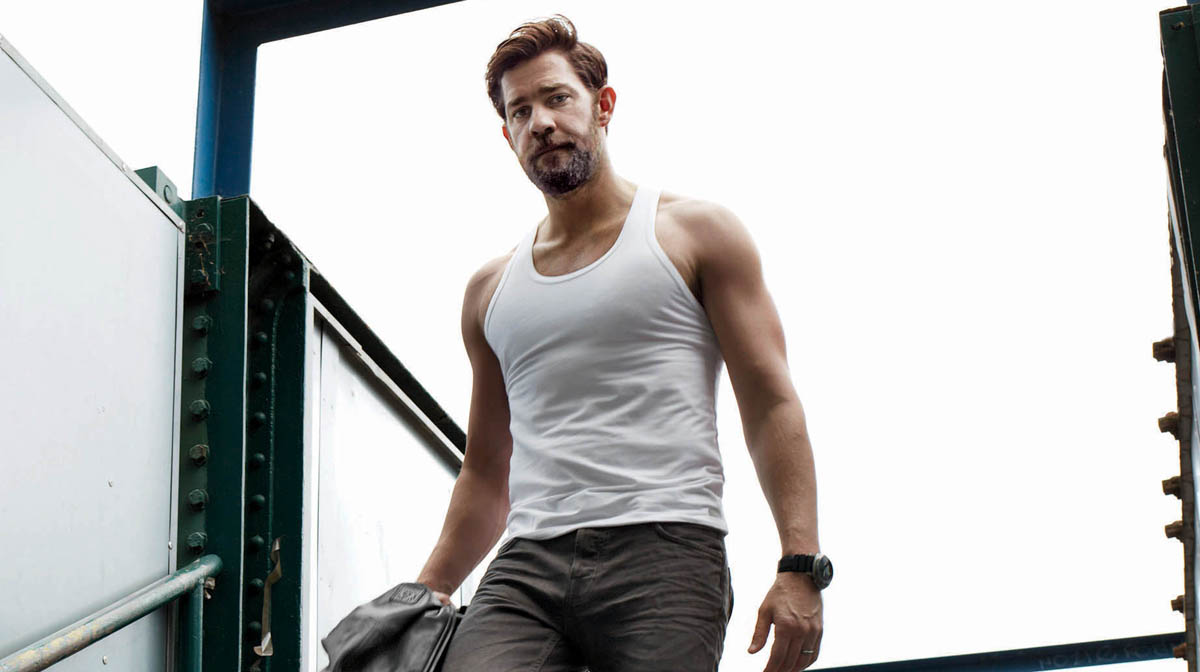 Jack Ryan TV Series Story
According to the official synopsis:
Tom Clancy's Jack Ryan follows an up-and-coming CIA analyst thrust into a dangerous field assignment for the first time. Set to executive produce are Carlton Cuse (Lost, Bates Motel) and Graham Roland (Almost Human), who wrote the pilot based on a story he and Cuse developed. The series follows Ryan (Krasinski) as he uncovers a pattern in terrorist communication that launches him into the center of a dangerous gambit with a new breed of terrorism that threatens destruction on a global scale.