News
It's Now Easier Than Ever to Watch Friday Night Lights Online
The Texas-set drama is now available to stream on both Hulu and Amazon Prime Video. Basically, it's a good time to stream.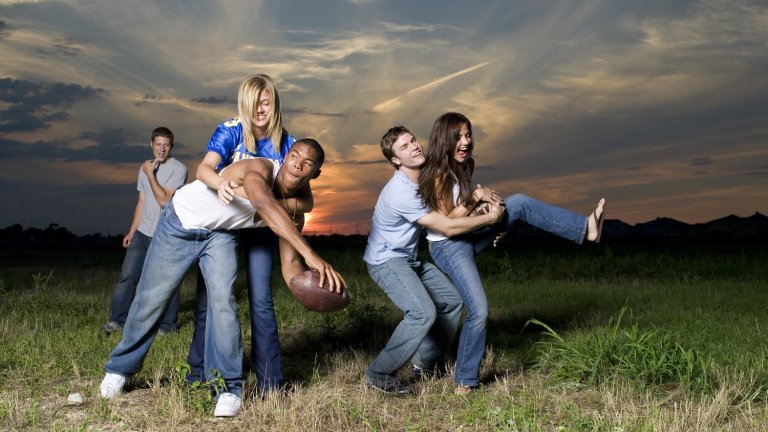 Clear eyes, full hearts, can't lose!
If you've ever seen Friday Night Lights, the drama about a small Texas town obsessed with football, then you know how special it is. If you haven't, then now is your chance. All five seasons of the drama is now available to stream on Hulu. This is also a great excuse to get your friend who has never watched it, but said they want to sit down for a mega-marathon.
Friday Night Lights has a reputation as "that football show," but really it is a show about community, family, and what it is like to live in the modern United States. Unlike many shows made in or by U.S. companies, Friday Night Lights has a very defined sense of place. Filmed in Austin, it uses Texan culture as a true inspiration for the series, though, in general, this show's depiction of growing up in small town America is closer than any other TV version version I've ever seen.
Friday Night Lights also recently became available to stream in its entirety via Amazon Prime Video, so you have options, people. The show, created by Peter Berg, stars Kyle Chandler as high school football coach Eric Taylor and Connie Britton as his wife and school guidance counselor-turned-principal Tami Taylor. Also starring in the show: Taylor Kitsch, Jesse Plemons, Adrianne Palicki, Minka Kelly, Zach Gilford, Jurnee Smollett-Bell, Aimee Teegarden, and even Michael B. Jordan. Friday Night Lights aired on a combination of NBC and DirecTV from 2006 to 2011.
I'm just going to leave this here, but beware of spoilers…