News
It's Always Sunny Team Producing Middle America Comedy For Fox
Fox has ordered a "Middle America" comedy from It's Always Sunny in Philadelphia producers Rob McElhenney and Rob Rosell.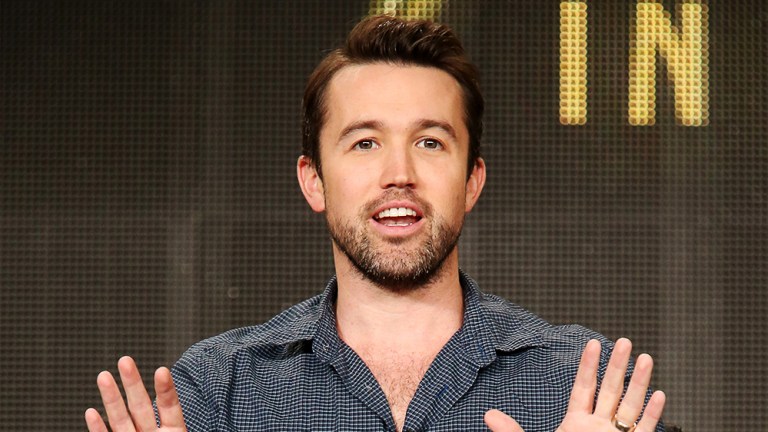 Fox heard you like the Roseanne reboot. And now they want a piece of that sweet middle America comedy action.
The network has ordered a new comedy set in the middle of the country from It's Always Sunny in Philadelphia producers Rob McElhenney and Rob Rosell, according to The Hollywood Reporter.
The show has yet to be named but will feature a woman, her ex-husband, and her new wife who all attempt to raise a family in the modern day middle America. 
McElhenney and Rosell will write the pilot script and both will produce the show alongside McElhenney's It's Always Sunny co-creators Glenn Howerton, and Charlie Day. None of the original Sunny cast mates are expected to have onscreen roles. That may be a blessing as anytime Day, Howerton, McElhenney, or Kaitlin Olson get new jobs, it causes ripples of panic throughout the It's Always Sunny fanbase. Howerton continues to star on NBC's A.P. Bio and Kaitlin Olson's The Mick Season 2 just wrapped up.
McElhenney, Rosell, and fellow Sunny producer Nick Frenkel already had a pilot in the works at Fox – retirement home comedy Cool Kids, starring David Alan Grier and Martin Mull.
This is somewhat late in the traditional pilot season to pick up a new show but Fox is looking to debut the comedy midseason. The success of Roseanne (despite it losing 23 percent of its audience this week) has clearly motivated an industry that likes to copy off other show's work. Now Fox wants to get involved and quickly. If a TV network is going to react off other shows' successes, however, they might as well bring in the Always Sunny guys to do so. 
Fingers-crossed for the name "It's Always Sunny in Middle-America."