Features
It's Always Sunny Episodes That Deserved Emmy Nominations
Snubbed for far too long, It's Always Sunny In Philadelphia mocked the Primetime Emmys in a new episode. We've selected one episode from each season that deserved a shiny trophy.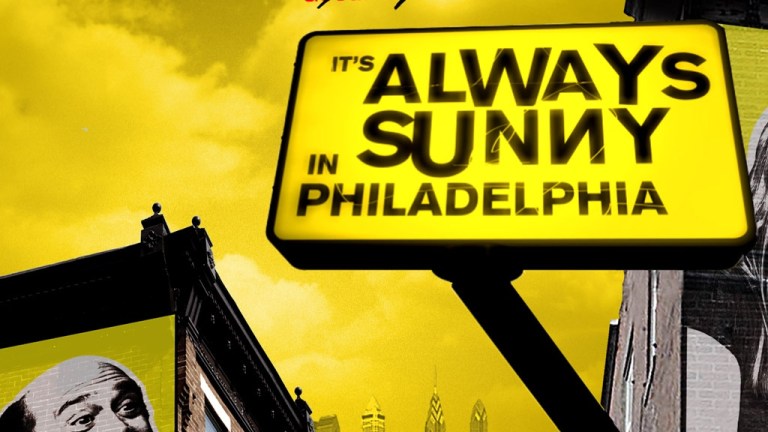 Trophies are nice. They sit on your mantel collecting dust until your friends come over for a dinner party, and only then do you get to bask in your past accomplishments. After eight seasons of writing and starring in It's Always Sunny in Philadelphia, creators Glen Howerton and Rob McElhenney have no Emmy award to proudly show off. I imagine when Charlie Day comes over for dinner he points to the empty mantel and sighs. 
"Gary Oldman hasn't won an Academy Award," said Howerton in an interview. "We're the Gary Oldman of shows."
For a show that could potentially become the longest running comedy on cable, the cast has surprisingly yet to be nominated for a major Emmy award category. The Gary Oldman of scripted cable television will have the last laugh this Fall when Always Sunny's new home FXX airs an episode titled: "The Gang Desperately Tries to Win an Award." While the Gang works on mocking the fact that they've been snubbed by the Primetime Emmys for far too long, we've selected one episode in each season that deserved an elusive Emmy nomination.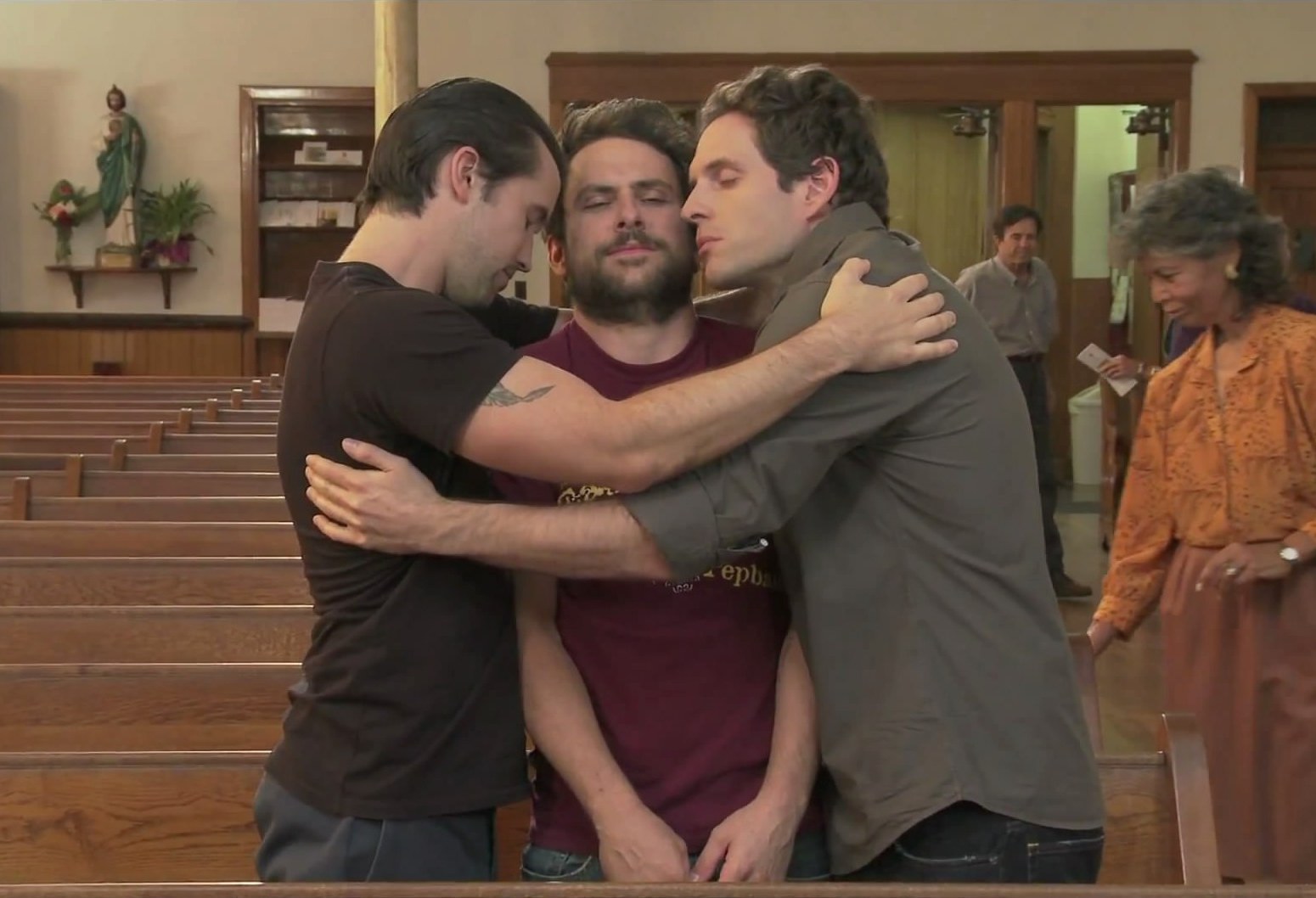 Season 1, Episode 4: "Charlie has Cancer"
Actual 2005 Emmy Winner For Outstanding Comedy Series:
Everybody Loves Raymond
Technically this is the episode that started it all. Originally filmed as the pilot, "Charlie has Cancer" was pushed to the fourth episode of the season, but it is really the episode that introduces the Gang as the lowlifes that they are. It starts with Charlie halfheartedly admitting he has cancer to Dennis. Blindsided, Dennis shrugs it off, more concerned about borrowing a basketball than the wellbeing of his friend. Proving he isn't completely heartless, Dennis realizes that his best friend is dying and pays the waitress $250 to have sex with Charlie. In the process, Mac becomes enamored with a transvestite and Dennis has sex with the waitress, initiating a fling that would span a few seasons. Oh, and Charlie confesses he never had cancer. It was the first of many Charlie schemes to get the waitress that ultimately fall short. Every attempt is special in its own way but this one revealed a side of Charlie that transformed the character into a smarter one than he let on. Little did we know: he was only scratching the surface of the character's potential. 
Honorable Mentions: "Underage Drinking: A National Concern," "Charlie Wants an Abortion."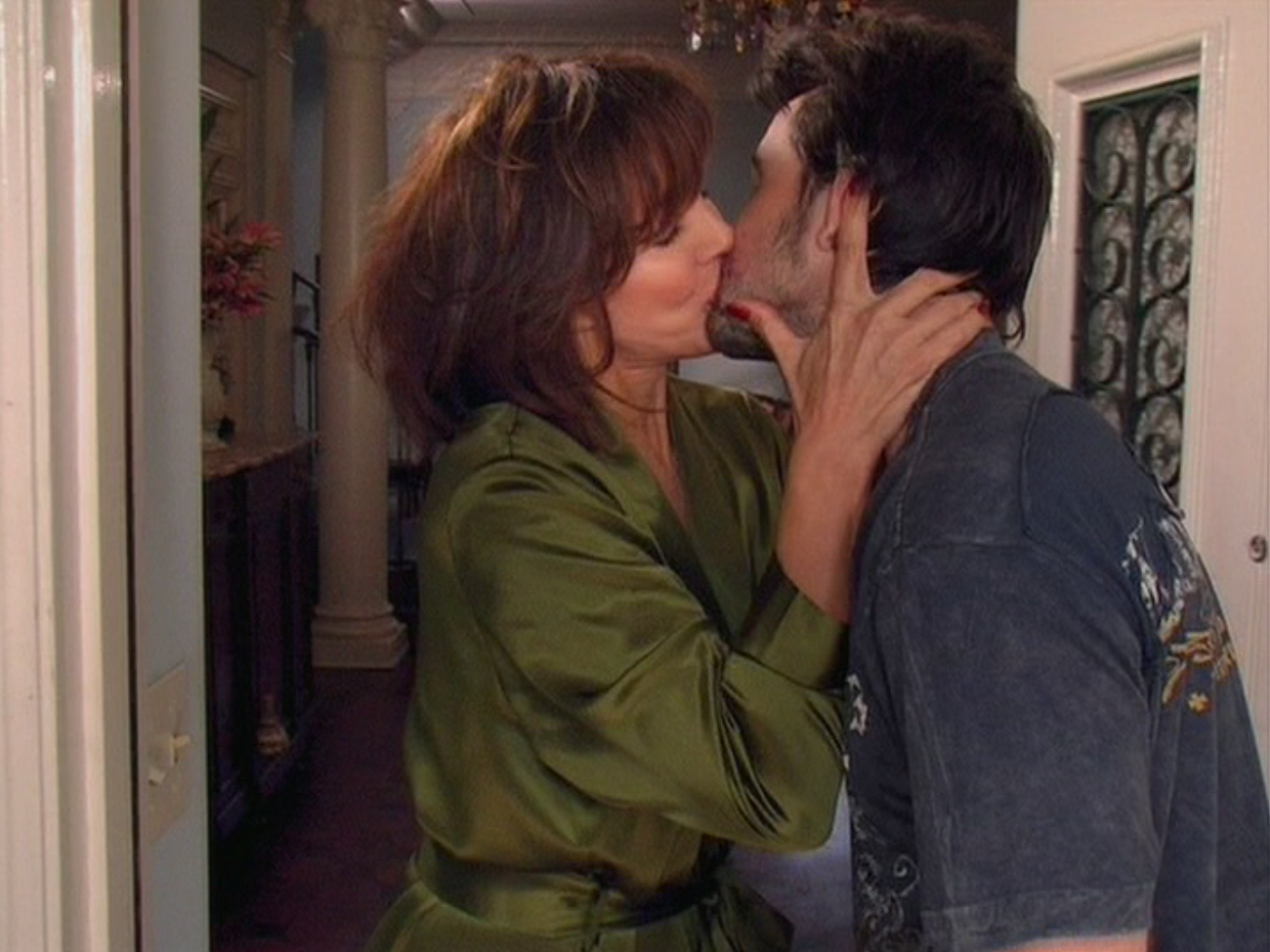 Season 2, Episode 4: "Mac Bangs Dennis' Mom"
Actual 2006 Emmy Winner:
The Office
"Mac Bangs Dennis' Mom" showcases what Always Sunny has done best over the years: pit the Gang against each other and let it play out. There are elements of a convoluted competition between the bar's owners in previous episodes, but here is where it all comes together. After Charlie was promoted to bar manager, Dennis tries to blackmail his way out of "Charlie Work" by threatening to sleep with the waitress. Any mention of the waitress sets Charlie off, and he uses his knowledge of Mac banging Dennis' mom to send Dennis on a quest for revenge. In one of the few times Dennis' ego is broken in the series, he miserably fails at sleeping with both Charlie and Mac's moms. Just when Charlie is about to get the date with the waitress, she barges into Paddy's with Frank, proclaiming that she slept with Dennis' dad as revenge. It's twisted, it's depraved and it's so Always Sunny.
Honorable Mentions: "Dennis and Dee Go on Welfare,"  "The Gang Exploits a Miracle." 
Season 3, Episode 9:
"Sweet Dee's Dating A Retarded Person"
Actual 2007 Emmy Winner:
30 Rock
The Gang delicately tries to handle controversial topics, and they always come out looking like the most insensitive people on the planet. When Dee is dating a local rapper, Dennis suspects he was in the special education program at his elementary school and convinces Dee to end their relationship. Meanwhile, Mac, Charlie and Frank go on a rock and roll adventure and "Night Man" swoops into our living rooms, screaming with a passionate shout. If anyone deserved an Emmy nom for leading actor in a comedy, it's Charlie Day for his "Night Man" performance and vast knowledge of rock history: "Holland is his first name and Oates is his last name."
Honorable Mentions: "The Gang Gets Invincible," "Dennis Looks Like A Registered Sex Offender."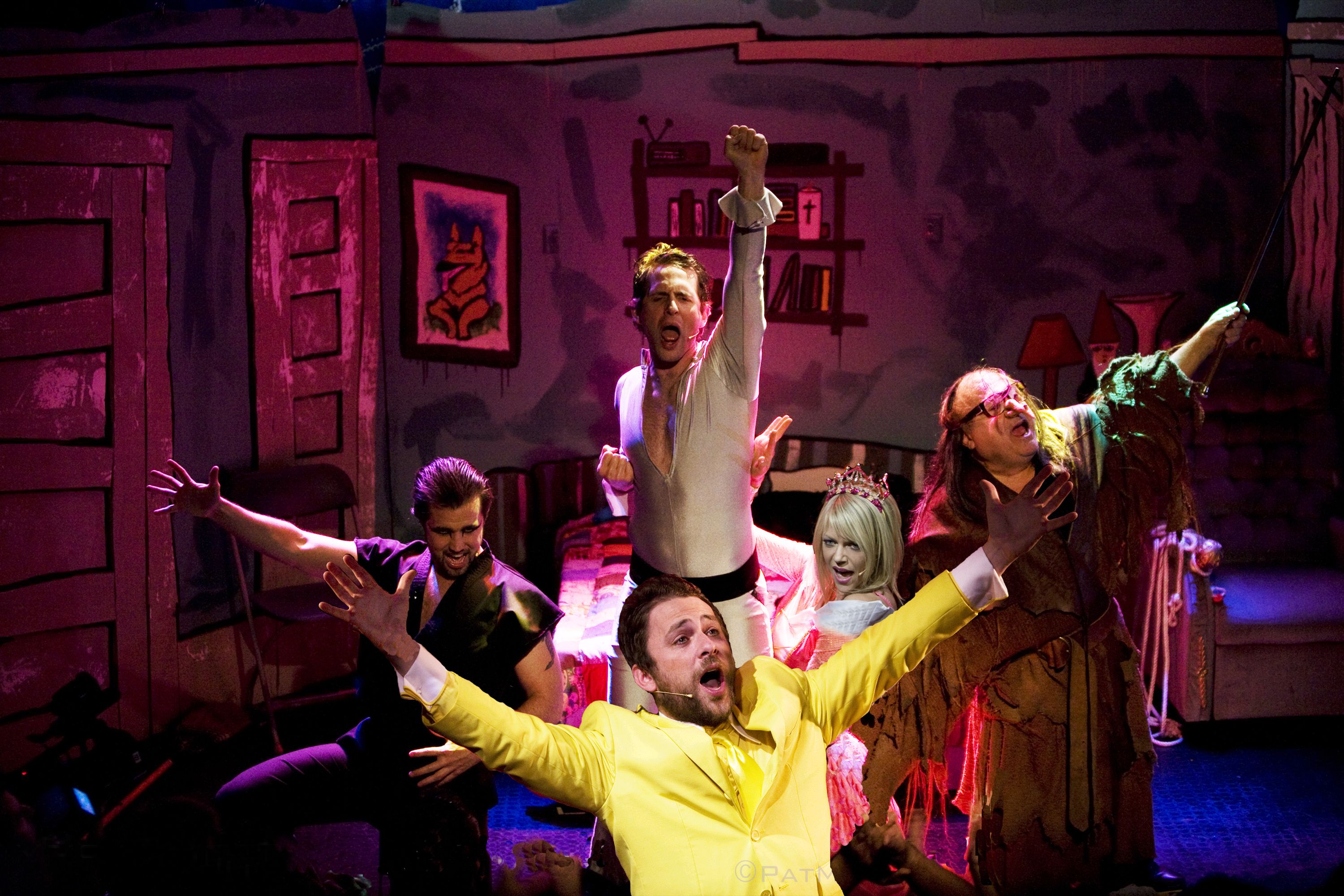 Season 4, Episode 13:
"The Nightman Cometh"
Actual 2008 Emmy Winner:
30 Rock 
Trying to pick one episode from season four has taken years off my life. The Gang tried just about everything, from TV parodies to mystery episodes to erotic tales and musicals. And everything worked. In Always Sunny's most impressive season to date, its grand finale is deserving of Emmy gold. Following the popularity of the original "Night Man" episode, "The Nightman Cometh" was a unified effort by the cast to put on Charlie's masterpiece, and it did not disappoint.
Honorable Mentions: "The Gang Solves The Gas Crisis," "Paddy's Pub: The Worst Bar in Philadelphia," "Dennis Reynolds: An Erotic Life."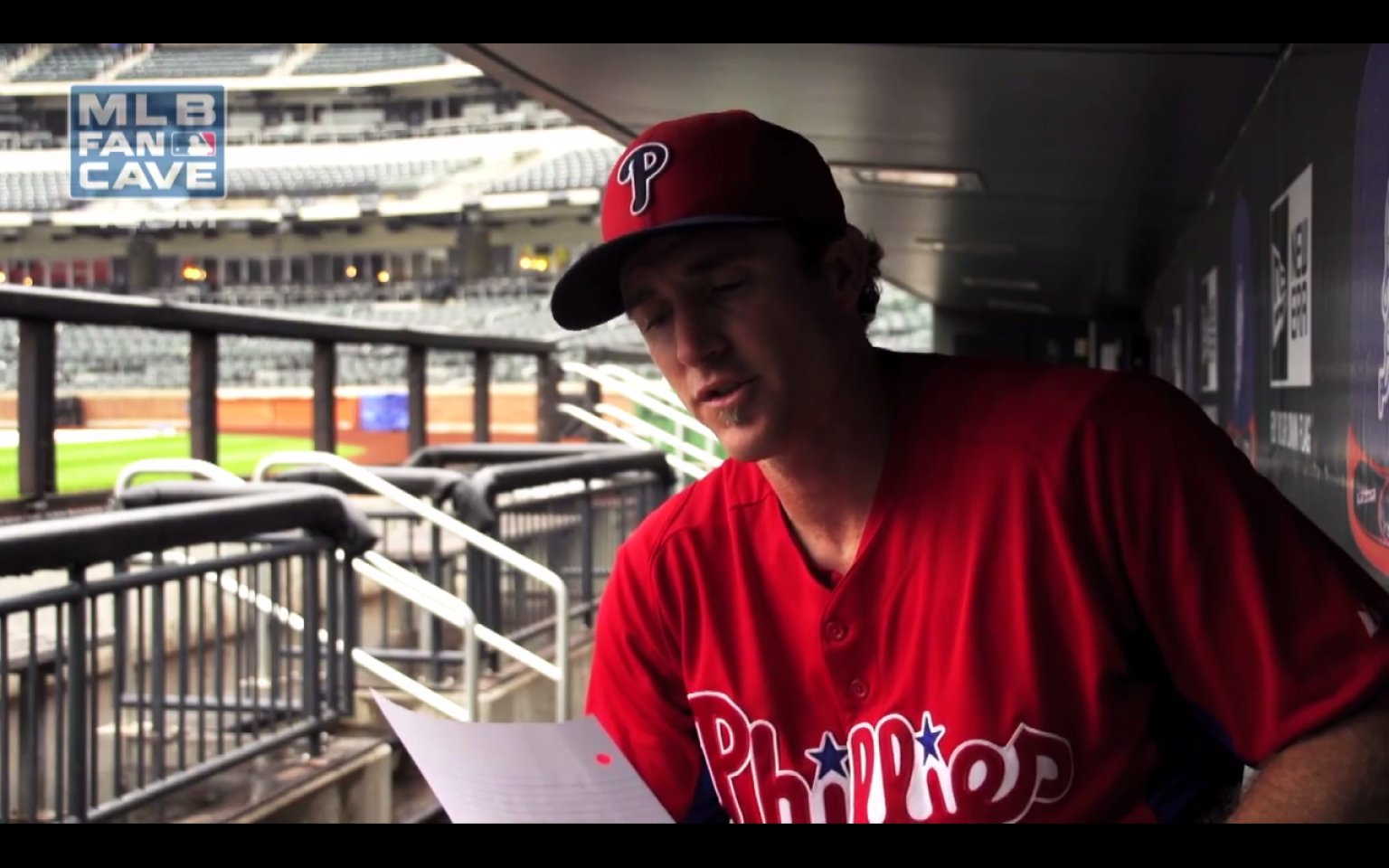 Season 5, Episode 10: "The World Series Defense"
Actual 2009 Emmy Winner:
30 Rock
Banking off the success of another Philadelphia institution, the Gang turned the Phillies' 2008 World Series title into a memorable account of a failed excursion to the ballpark. By framing the story with Dennis explaining to a court why he shouldn't have to pay his traffic tickets, it allows the cast to interject with Charlie doing his best Law and Order impression, Mac and Dennis squaring off in a push-up contest and Dee reading Mac's love letter for Phillies second baseman Chase Utley. As you see above, Chase Utley finally answered Mac's letter this year.
Though we never got to see Dee run on the field and kiss a player, Charlie starting the Green Man craze is a landmark moment in the series and enough to squeak by for Sunny gold in another season loaded with classic episodes. 
Honorable Mentions: "The D.E.N.N.I.S. System," "The Gang Reignites the Rivalry."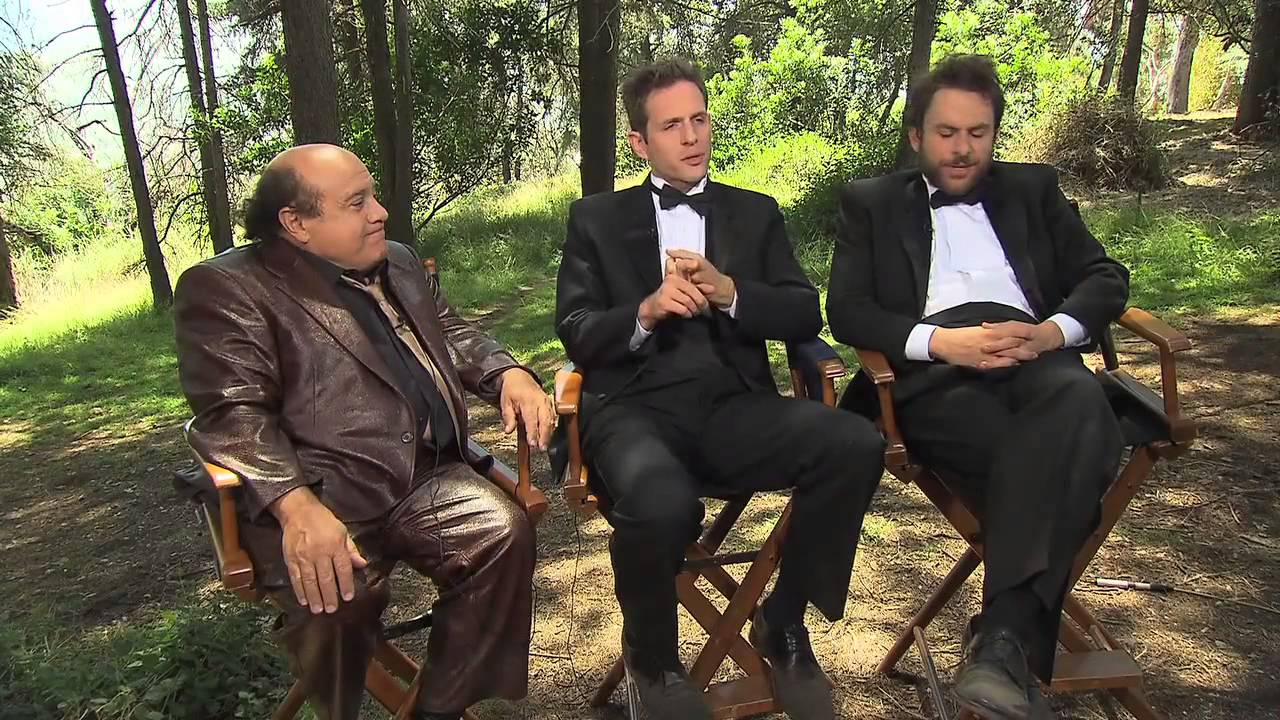 Season 6, Episode 11: "The Gang Gets Stranded In the Woods" 
Actual 2010 Emmy Winner:
Modern Family
On the whole, season six wasn't Always Sunny's strongest, but if any episode deserves gold, it's the one where Dennis and Charlie get blackout drunk, take off their shirts and try to wrestle with Phillies' stars Ryan Howard and Chase Utley. Per below, I'd like to extend a mock Emmy nom to Jason Sudeikis for his guest appearance as the Gang's new member. Hopefully Smitty will return someday only to get thrown out of a moving car.
Honorable Mentions: "The Gang Gets A New Member," "Dee Gives Birth." 
Season 7, Episode 2: "The Gang Goes To The Jersey Shore."
Actual 2011 Emmy Winner:
Modern Family 
Summers on the Jersey Shore can be magical. There's no better time or place to feast on a succulent rum ham or patrol under the boardwalk to look for a romantic encounter. Dee and Dennis had fond memories on the beach as children. Going back as adults gave them a chance to see Jersey's cruel underbelly.  It's episodes like these that make us wish the Gang would get out of Philadelphia and explore the rest of the world a little more often. Hell, even the Jersey Shore cast left the shore to do a season in Italy.
Honorable Mention: "Frank Reynolds' Little Beauties."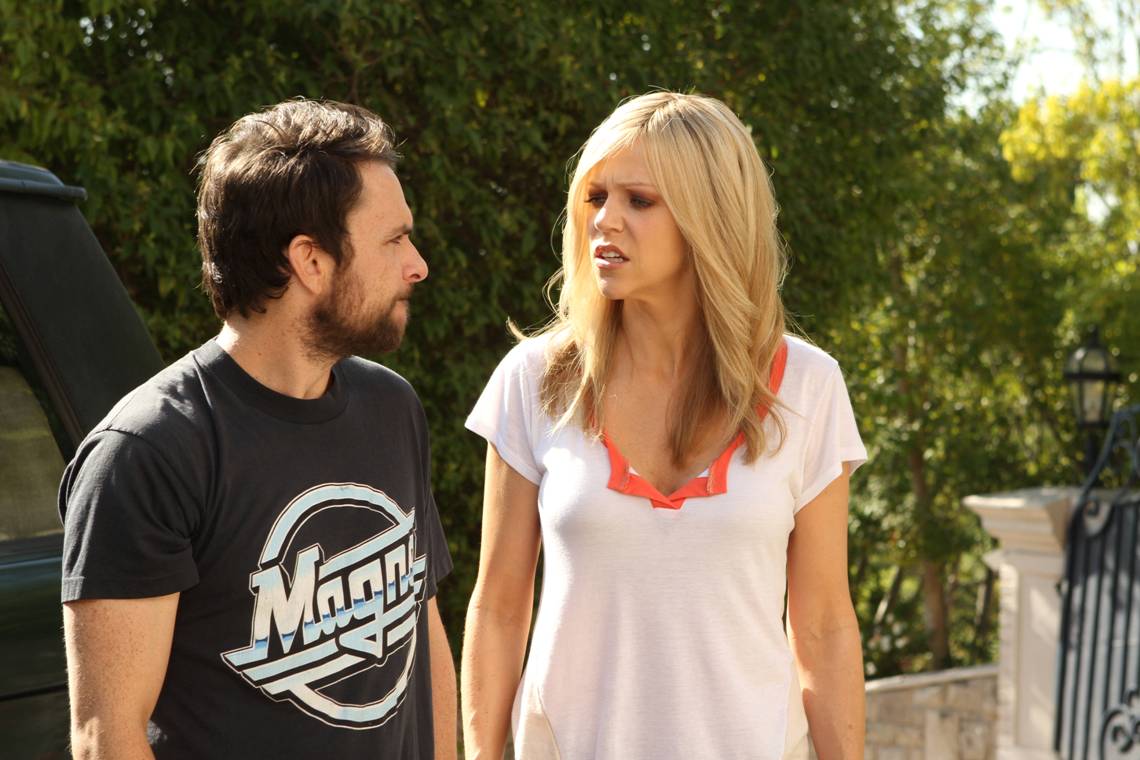 Season 8, Episode 4: "Charlie and Dee Find Love"
Actual 2012 Emmy Winner:
Modern Family
Twist endings have been Always Sunny's go-to. Here, the formula is skewed to allow Charlie and Dee to rise up and enjoy happiness for once. Of course Dennis and Mac get suspicious when Dee and Charlie find rich, attractive dates. Like most Sunny episodes, everything starts to unravel in the last few minutes. Dennis and Mac reveal that Dee's love, Trevor, was only pretending to like Dee and Charlie so he could film them and show his friends. But then in an odd twist, we learn that Charlie's new muse, Ruby, actually likes Charlie! This isn't a matter of Charlie not being allowed to have nice things. He purposely ditches the lovely Ruby and proclaims he used her all along in the hopes of securing a one-in a-million shot with the waitress. As Dennis says: "I guess Charlie had the cruelest intentions of all." 
Honorable Mentions: "Frank's Back in Business," "Charlie Rules the World."
Like us on Facebook and follow us on Twitter for all news updates related to the world of geek. And Google+, if that's your thing!