Features
Was season 4 Arrested Development's best yet?
Gem argues that in many ways, Arrested Development's fourth season is the show at its very best...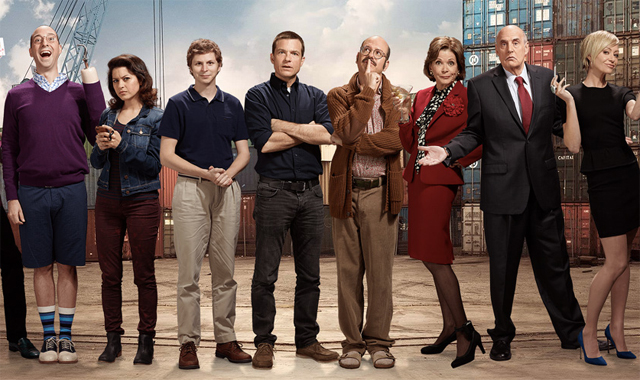 This article contains spoilers for the fourth season of Arrested Development.
It was always going to divide opinion. Let's face it, classic sitcoms aren't revived every day, and the build-up to Arrested Development's return from TV limbo fostered ridiculously high expectations. No showrunner could ever hope to please all of the fans, all of the time. Unsurprisingly, reviews have been mixed. Some praised the continuing audacity of AD's plotting, the multi-layered references and the depth of the characterisation. Others criticised the immoderate length of some episodes, while lamenting the absence of several key cast members for long stretches. 
Yet for all that, Arrested Development's fourth season was perhaps its most accomplished to date. Okay, some elements didn't quite work. Yes, the longer episode length proved to be problematic. And no, I can't forgive one particular cast member for his refusal to participate. I hate to be the bearer of bad news, folks, but Franklin Delano Bluth was nowhere to be seen. Send your strongly worded letters of protest to the usual address.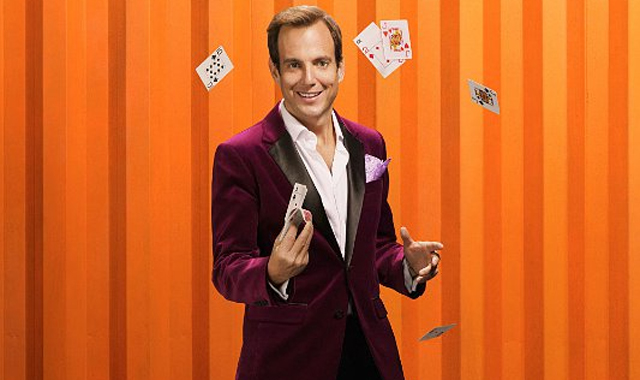 Thankfully, almost everyone else we knew and loved in the first three seasons was present and correct. For starters, some of the Happy Days gang showed up again to keep Ron Howard company. Barry Zuckerkorn (Henry Winkler) had a larger role than usual, which, of course, could only spell trouble for anyone reliant on his legal advice. One great advantage of this was that we finally learnt exactly why George Sr. and Lucille prefer to do all their shady business on boats, thanks to a certain attorney's rather patchy understanding of maritime law (and his take on an appropriate 'suit' had to be seen to be believed). Bob Loblaw (Scott Baio) was back to lob law bombs. As for Howard himself, he was at the centre of a meta-narrative that took us right back to that last scene of the third season finale, Development Arrested. No longer just the Narrator, he became part of the cast, his next project a movie about the Bluth family with Michael as its producer. Whether you approve of this or not probably depends on your opinion of the fourth season of Seinfeld, which did something similar with its concept of a 'show within a show'. Regardless, it was worth it just to see Judy Greer again as shrill Kitty Sanchez, giving us all the chance to say what's unlikely to be a final goodbye to  her much-exposed assets. Another welcome reappearance was that of Tony Wonder (Ben Stiller): newly out, or so it seemed ("I'm here; I'm queer; now I'm over here!") and ready to renew his feud with GOB. However, thanks to a vengeful Ann (Mae Whitman) the two preposterous magicians would end up closer than they could ever have anticipated…
The show also acquired a new batch of guest stars, some of whom fitted in perfectly, others less so. Isla Fisher was a delight as Ron Howard's daughter, Rebel Alley (Hot Rod fans will have relished seeing her act alongside Will Arnett again), while Kristen Wiig proved to be a perfect young Lucille in the flashbacks to the Bluth matriarch's past, doing what seemed impossible in giving a creditable impression of the wonderful Jessica Walter. Unfortunately, this merely highlighted what a relatively poor substitute Seth Rogen was for Jeffrey Tambor in those scenes. The brilliant Terry Crews also joined the cast as politician Herbert Love, allowing the writers to launch some satirical barbs with a thinly disguised pastiche of former would-be presidential candidate, Herman Cain. Mad Men's John Slattery was worlds away from his more familiar suave alter ego as hippy-trippy disgraced anaesthetist, Dr. Norman. If there's a criticism to be made on this front, it's that the large number of new arrivals proved to be a distraction from the main characters' travails, but this was only to be expected given the difficulties faced by showrunner Mitch Hurwitz as he organised filming around the busy cast's different schedules.
In fact, all season four's biggest problems hinged on the adjustment required as we got to grips with the fact that, though all the pieces were in place, the puzzle we ended up with wasn't quite the AD we've seen in the past. Just as Hurwitz said before the show aired, this was a complicated precursor to – keep those fingers crossed, and everything else for good measure – a movie, in which we'll presumably learn the answer to this season's ultimate mystery: what really happened to Lucille Austero (Liza Minnelli), who's missing, presumed dead, at the end of the final episode? Did Buster kill her, or was it one of the many others she's infuriated over the course of the season? We learn how each Bluth arrived at the fateful night of Cinco de Cuatro slowly but surely, as the same incidents are shown to us through different key players' eyes. The fifteen episodes of season four all focus heavily on individual family members, though some occasionally cross paths, an approach that means the show lacks much of its trademark hilarious interplay between the members of the ensemble cast. The family's new-found isolation's made abundantly, and amusingly, clear by the new opening credits; the Narrator introduces each episode as a particular character's Arrested Development, charting his or her misfortunes as each struggles to 'keep him/herself together'. One major issue with this was the revelation that some characters simply aren't as funny without their old sparring partners to play off. Despite Jeffrey Tambor's best efforts, the episodes featuring George Senior's rip-off executive sweat lodge on the Mexican border don't quite cut it, while Lindsay (Portia de Rossi) lapses into caricature whenever parted from Tobias (David Cross).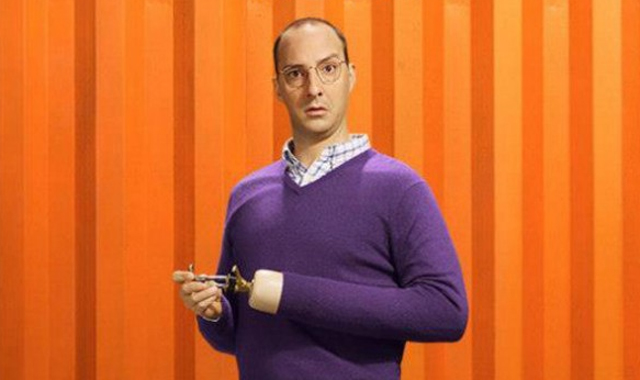 Perhaps this would have been less of an issue if not for another major failing: instead of the familiar zippy pace of the old 22-minute episodes, the new instalments clock in at 30 minutes or more, apparently at the insistence of Netflix bosses. The less successful episodes have a tendency to drag as a result, and even the best could stand some judicious pruning. Let's hope Hurwitz's desire to stick to network length is respected if and when season five comes around.  
But enough of the complaints. It may have taken a few episodes to adjust to the strange new world we found ourselves in, with the family scattered and their inability to function even more apparent than ever without the safety net – such as it was – of their collective uselessness. Once we got settled  in, though, and the hail of references, cross-references and allusions began to land thick and fast, all was well. This was still Arrested Development, and in many ways, this was the Bluth's best outing so far. 
As ever, no amount of praise is too much for the main cast. There's been some criticism of the negative portrayal of Michael Bluth (Jason Bateman). Was he ever this sneaky, this inadequate a father? The answer, of course, is yes, and Bateman – ever the underrated straight man – plays Michael's descent brilliantly. With his business plans failing, and reduced to sleeping in his son's college dorm room, Michael's inevitably a changed man without his family's unreliability to rely on. I loved his introductory episode, in which we find out just how much Michael's identity depends on his self-appointed status as the only competent sibling.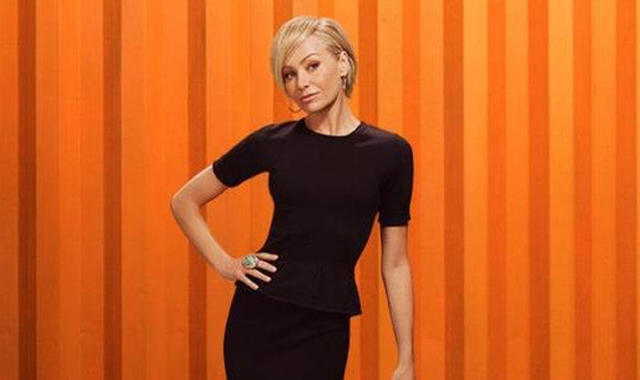 Will Arnett and David Cross are both on top form as the saddest sacks of the fourth season. GOB's pitiful decline is both hilarious and painful to watch. His new job as limo driver to spoiled heartthrob, Mark Cherry, ends in humiliation when he fails to take the hint expressed rather strongly in Cherry's new song, 'Getaway'. The title may be the nickname bestowed on GOB by his new friends, but the tone's anything but affectionate. Those who have followed AD longest will have noted both the Entourage spoof and the name of Cherry's favoured nightclub, 'and Jeremy Piven', a reference to the structure of Entourage's credits and, no doubt, a sneaky nod to Piven's victory over Arnett at the 2006 Emmy Awards. He's a regular Brad Garrett, you see. Still reliant on self-medicating with 'roofies' to forget his many pratfalls, GOB's finest – well, funniest – hour is his elaborate Crucificixion-themed trick during his doomed wedding to Ann. The sight of Arnett performing his legendary dance to The Final Countdown in front of a stunned congregation, clad in a purple robe and loincloth, would have been a classic AD moment even without the addition of Tobias in actor mode as an enthusiastic centurion. 
Speaking of Tobias, the good doctor's stunned realisation that his unusual way of using the English language has led Lindsay's family to believe he's gay is only the first in a chain of embarrassing incidents that sees him mistake a methadone clinic for an acting school, fall foul of Marvel for trying to earn a crust dressed as a not especially fantastic version of The Thing, and become a registered sex offender after returning home in costume and calling to his daughter Maeby in his inimitable fashion ('Daddy needs to get his rocks off!') He's intercepted, appropriately enough, by none other than John Beard, the real-life news anchor and integral part of Arrested mythology.  Unlike the rest of the family, however, Tobias has learnt something since we last saw him; he's a 'theralyst' now. Sadly, this isn't enough to prevent him acquiring an ill-advised licence plate signalling his desire to make 'ANUSTART'. Plus ça change… As for the ill-fated trip to India taken by both him and his errant wife, it's important to note that the almost laugh-free episode covering Lindsay's trip only makes sense after you've seen Tobias's version; one sets up the huge pay-offs in the other.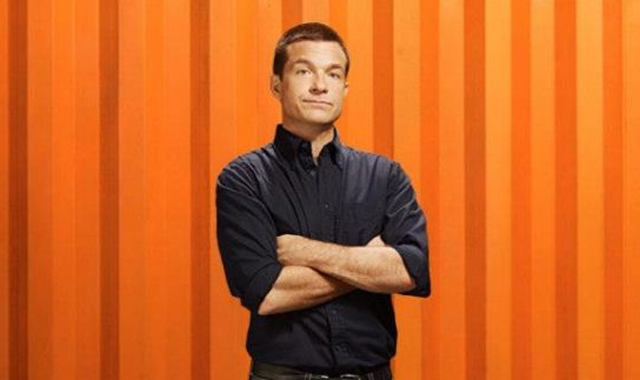 And that's the key to loving this fourth season of Arrested Development. The first few episodes are slightly jarring, but bear with it and the whole saga reveals itself in all its glory. Complicated? Yep, but then it always was. There simply isn't enough space here to give the brilliant cast its due, or to summarise adequately the many twists and turns of the intricate plot, but one thing's for certain; if it ends here, we've all been short-changed. In the season three finale, Michael gives rather a sad little speech in which he speculates that perhaps his bizarre family are just too alienating to win the public over. This is, of course, an allusion to the show's own predicament. Times have changed, though. Michael's Sudden Valley development might have failed, but the Bluths officially rule the pop culture landscape. Long may they reign.
Follow Gem on Twitter @GemWheeler1
Read our guide to Arrested Development seasons one to three, here.
Follow our Twitter feed for faster news and bad jokes right here. And be our Facebook chum here.