News
Iron Fist Season 2 Release Date, Trailer, Cast, News, Villain, and Story Details
Marvel's Iron Fist Season 2 is on the way and now we know exactly when it will arrive! Here's a new trailer, too.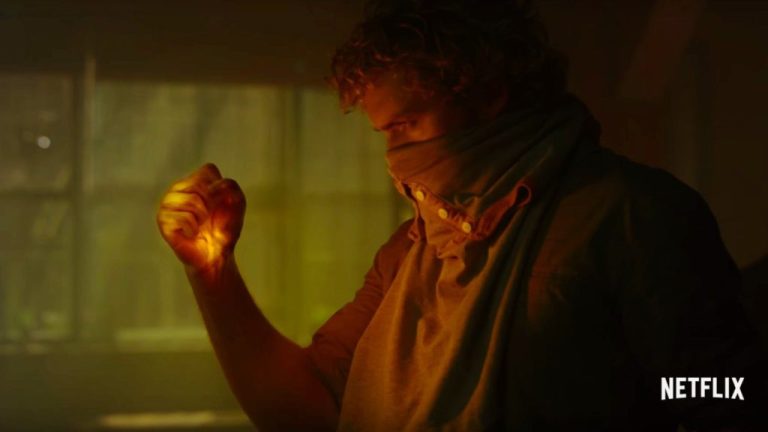 It's official! Iron Fist Season 2 was confirmed during The Defenders panel at SDCC back in July of 2017. The confirmation ofIron Fist season 2 came with the news that we will also have a new showrunner. Raven Metzner (Sleepy Hollow) will take over from Scott Buck. 
"Raven's love of all things Iron Fist and his extensive knowledge of martial arts films made him the perfect choice to continue telling the adventures of Danny Rand and Colleen Wing," Jeph Loeb said in a statement. 
The move isn't all that surprising considering the fact that the first season of Iron Fist was somewhat poorly received. It'll be up to Metzner to right the ship. Already, Metzner is making some changes, as the second season moves primarily to Chinatown and will feature Misty Knight!
Here's everything else we know about the show:
Iron Fist Season 2 Release Date
Iron Fist season 2 will arrive on Sept. 7, 2018 on Netflix.
Iron Fist Season 2 Review
Iron Fist Season 2 is a massive improvement in virtually every way that matters. A new showrunner (Sleepy Hollow's Raven Metzner), a new fight coordinator, and Danny Rand's evolution over the course of The Defenders and a fun episode of Luke Cage's second season, all help tremendously, along with better villains, a more focused story, and a willingness to put the show's supporting cast to better use.
Read our full, spoiler-free review of the season right here!
Iron Fist Season 2 Trailer
Here's the first full trailer for Iron Fist Season 2!
Check out some more footage…
Iron Fist Season 2 Cast
Don't be surprised if we see more of Carrie-Anne Moss as Jeri Hogarth this time, especially given her masterful turn in Jessica Jones Season 2, but so far there is no confirmation of this. On the other hand, Simone Missick will be on hand as Misty Knight.
Iron Fist Season 2 Villain
Alice Eveis playing Typhoid Mary.
Sacha Dawan will also return as Davos.
Iron Fist Season 2 Costume
Finn Jones told us that Danny Rand's origin story from the first season of Iron Fist was incomplete, and that it would take until the conclusion of The Defenders for him to fully embrace his superheroic destiny. 
He also told us that he hopes that Danny eventually gets a costume, including the "classic yellow mask," but he knows that these Marvel Netflix shows prefer to let things happen organically. 
"The thing with all of these shows is not that we're shy to bring the costumes," Jones said. "It's that we want them to feel authentic when it does happen. Danny's on this journey to understanding what his responsibility is. And throughout all of [Iron Fist] season 1, he was in no state of mind to put a suit on. That would've been ridiculous because he was not fully accomplished as the Iron Fist yet and he certainly didn't have the right or the responsibility to be putting on a superhero costume. He needs to work his shit out. And certainly by the end of The Defenders, it will feel right."
We have some more details on that right here!
Iron Fist Season 2 Story
Marvel has been even more tight-lipped than usual about what shape the Iron Fist Season 2 story might take. But Danny Rand's appearance in Luke Cage Season 2 should give fans hope. Finn Jones showed off a more at ease, less pretentious, more fun Danny Rand than we met last season, and it's now easier to imagine him carrying a season. Plus, with both Jessica Henwick as Colleen Wing and Simone Missick as Misty Knight around, we might get some more Daughters of the Dragon style action.
Mike Cecchini is the Editor in Chief of Den of Geek. You can read more of his work here. Follow him on Twitter @wayoutstuff.