News
Investigation Discovery Unveils a Killer Summer Lineup
It will be a sinister summer as ID dives into Dark Waters where The Devil Speaks.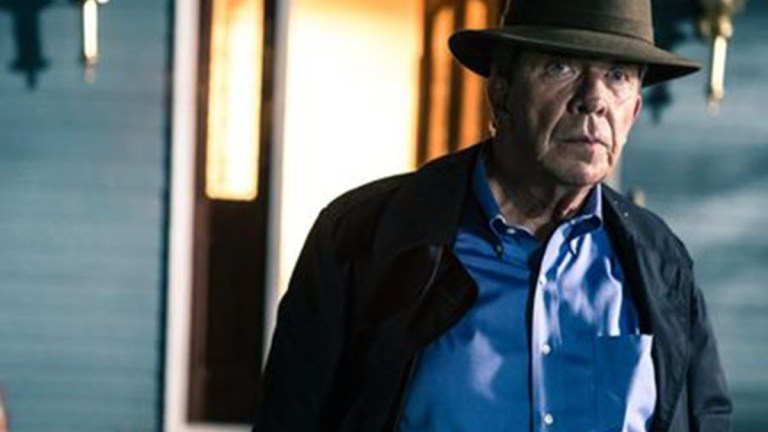 Summer is getting a little hotter, and Investigation Discovery isn't going to chill it off with their usual slate of cold cases, although they will splash us with Dark Waters. ID will premiere four all-new series and bring back five fan-favorites for their mid-summer slate.  True crime begins with Dark Waters: Murder In The Deep , which premieres Tuesday, July 31 at 10 p.m., and Someone You Thought You Knew, which premieres on Thursday, August 2 at 10 p.m.
Dark Waters: Murder In The Deep, "takes viewers deep into the world of maritime murders," according to the official synopsis. "Despite its promise of beauty and tranquility, the sea is a lawless world where jealousy, greed and rage surface and where no one is safe." Every episode "unfolds like an anxiety-inducing thriller putting viewers on the edge of their seat."
"In homicide cases, it's seldom strangers you need to worry about, it's those closest to you. Even when the killing appears to be random, there can be something more sinister lying beneath the surface: a calculated plot, set in motion by someone close; someone hiding in plain sight; or someone leading a double life. What if the killer could be Someone You Thought You Knew?" reads the synopsis for the second series.
Viewers can listen in on some of the most haunting audio recordings involved in an investigation when the all-new series The Devil Speaks debuts on Tuesday, August 21 at 10 p.m. The series uses real audio recordings to "peel back the layers of a case," according to the synopsis. "From police interviews to recorded phone calls and voicemails, these recordings are a launching-off point as friends and family connect us with the victim and law enforcement officers walk us through the investigation. In the end, a final piece of chilling and revealing audio is the lynchpin to helping solve the investigation."
Following its premiere on ABC, The Last Defense comes to ID on Sunday, September 2 at 8 p.m. Executive produced by Viola Davis and Julius Tennon, the two-night special "explores and exposes flaws in the American justice system, starting with the case follows Darlie Routier as she attempts to be cleared of the murder of her two sons," reads the synopsis. "After 20 years on death row in Texas and a contentious debate over the fairness of Routier's trial, The Last Defense delves into Routier's troubled past and traces the path that lead her to death row."
A new season for The Perfect Murder premieres Thursday, July 26 at 9 p.m. "Detectives are given new cases every day, but every once in a while they are faced with the most diabolical, perplexing murder cases to land on the desks – the kind that can make or break careers," reads the official synopsis. "These ingenious killers are every detective's worst nightmare. From planting false evidence to writing anonymous letters to police, these murderers will stop at nothing to stay one step ahead and get away with The Perfect Murder.
"Spite, greed, backstabbing, and betrayal. When marriages fall apart, divorce can turn ugly…or even deadly. Hosted by Stacy Kaiser, a licensed psychotherapist and relationship expert, and Dr. Brian Russell, an attorney as well as a forensic and clinical psychologist, Fatal Vows explores tumultuous, shocking, and high-stake divorces and the deadly murders linked to them." Fatal Vows' new season premieres Saturday, August 11 at 10 p.m.
What if the person closest to you were a devil in disguise? Would you see the signs? Evil Lives Here, which premieres, Monday, August 13 at 9 p.m., "tells the true, heart-stopping stories of people who shared a home with a killer. In each case, they see suspicious signs that something is amiss…something they can't quite put their finger on. Sometimes, they turn a blind eye to those signs, not wanting to know where it came from. Eventually, they must come face to face with the horrible truth: that the person they loved, the person they trusted, is a monster."
Each episode of Murder By Numbers, which premieres Tuesday, August 14 at 9 p.m. "begins with the discovery of a body and the onset of an intense investigation," according to the official synopsis. "After following the clues, investigators quickly focus on a likely suspect. But just as viewers ease into the standard procedure of a true-crime procedural through the eyes of detectives, they are plunged into yet another chilling, suspenseful, cinematic storyline where a second body is discovered. This shocking revelation not only eliminates the original suspect, but it sends the investigation on a harrowing journey into the depths of pure criminal evil."
Homicide Hunter: Lt Joe Kenda , which premieres Wednesday, August 29 at 10 p.m., is a "riveting non-fiction investigative series of murder cases told through the personal experience of retired detective, Lieutenant Joe Kenda," according to the synopsis. "With his personal interviews and compelling storytelling style, Kenda captivates us with the details of a different investigation each week, beginning from when he got the homicide call to when the case was closed. Unlike many true-crime shows, this series delivers the realities of the emotional and psychological effects of a murder on the investigator. Set in Colorado, a state known for its suburban lifestyle, these murders are all the more compelling because they are stories of homicide that can happen to anybody."
Culture Editor Tony Sokol cut his teeth on the wire services and also wrote and produced New York City's Vampyr Theatre and the rock opera AssassiNation: We Killed JFK. Read more of his work here or find him on Twitter @tsokol.