News
Inside No. 9 Seasons 2 & 3 Come to BritBox
If you're looking for another horror anthology series a bit like Black Mirror, try Inside No. 9.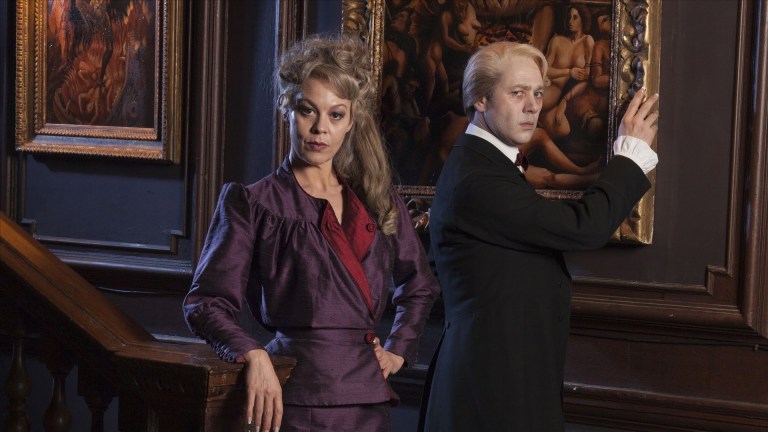 If you've never seen British anthology Inside No. 9, then now's your chance. The first three seasons of the horror anthology series, which features some of the U.K.'s most talented actors — like Gemma Arterton (The Girl With All the Gifts), Oona Chaplin (Game of Thrones), and Derek Jacobi — is now available to stream on BritBox.
Inside No. 9 is not only devilishly funny, occasinally heartwrenching, and always imaginative, it is also the perfect lunchtime watch because each episode is not only 30 minutes, but also standalone which means you won't get pulled into an hours-long binge watch and miss the rest of your workday. (Or does this only happen to me?) 
The series comes from the minds of Reece Shearsmith and Steve Pemberton (The League of Extraordinary GentlemenTV series), who also star in the show. The loose mythology of Inside No. 9? Every episode takes place at a different #9 residence. Settings include a suburban house, a Gothic mansion, and a barn.
The concept was inspired by a single-room episode of Psychoville, a previous prohect Pemberton and Shearsmith worked on together. (Inside No. 9 is an entire series filled with bottle episodes, which is kind of cool.) That episode, in turn, was inspired by Alfred Hitchcock's classic horror film Rope.
Check out the promo for Season 1 of Inside No. 9 below, then head over to BritBox to watch the first three seasons. If you're looking for an episode that will gut you, try Season 2's Christmas-themed "The 12 Days of Christine." If you're looking for something a bit more lighthearted, start with "La Couchette."