News
Innovative TV Producer Steven Bochco Dies at 74
From overlapping dialog to controversial cops, Steven Bochco changed the TV landscape.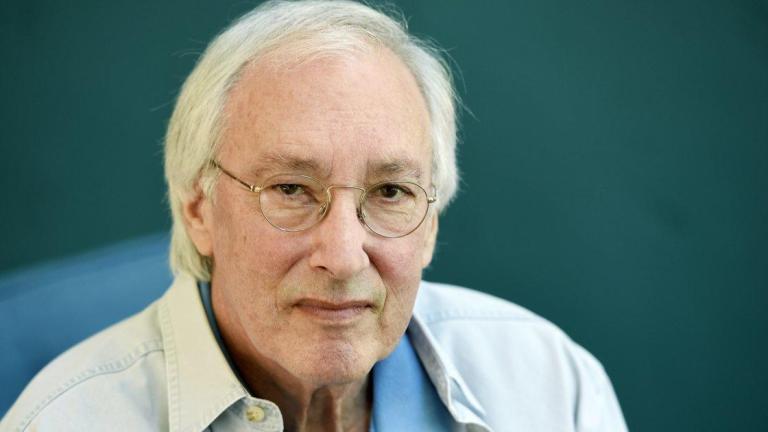 Steven Bochco, best known for creating groundbreaking TV series Hill Street Blues and NYPD Blue, died Sunday after a battle with leukemia at the age of 74, according to The Hollywood Reporter.
Bochco was nominated for 30 Primetime Emmys and won 10, along with four Peabody Awards. He received the Producers Guild of America's David Susskind lifetime achievement award in 1999. Bochco took chances. Bochco brought realism, dark comedy and ensemble casts to TV. He battled studio executives and censors. From hand-held cameras to bare-assed shower shots, his shows pushed television boundaries in both style and content. He opened doors to shows like The Sopranos. His influence is felt throughout TV, in all genres.
Bochco was born in New York City on Dec. 16, 1943. The son of a violinist and a painter, he went to the High School of Music and Art in Manhattan with an eye towards a career as a singer. He attended NYU for a year before graduating from Pittsburgh's Carnegie Mellon University with a theater degree in 1966. Bochco received a fellowship from MCA, and worked for Universal TV during the summers. After college he drove across country to Hollywood with Michael Tucker, who would later feature on L.A. Law.
Bochco started out as a writer and story editor on series like Ironside and The Invisible Man. He shared his first writing credit with the legendary Twilight Zone creator Rod Serling.  He worked on Columbo for several seasons, starting with the 1971 90-minute episode "Murder by the Book," directed by Steven Spielberg.
His first big ratings and critical hit as a producer was the NBC police drama Hill Street Blues. The show received 98 Emmy nominations during its seven-year fun, and won Bochco his first two Primetime Emmys in 1981 for Outstanding Drama Series and Outstanding Writing for a Drama Series. Hill Street Blues introduced overlapping dialogue, hand-held cameras and cinema verité to TV. NYPD Blue, which premiered in the fall of 1993, introduced nudity and explicit language.
Bochco also produced Murder One, Commander in Chief, Raising the Bar, Civil Wars, and the 1990 11-episodes cult wonder Cop Rock. His ABC series Murder One focused on one complicated investigation over a 23-episode season, freeing shows like The Killing and True Detective to delve deeper into investigations.
Bochco created the short-lived CBS police drama Paris, which starred James Earl Jones. He produced NBC's Bay City Blues in 1983, and CBS' vice squad comedy Public Morals, which lasted one episode. His most recent series was TNT's Murder in the First, which ran from 2014 until 2016.
Bochco wrote the 2003 novel, Death By Hollywood.
Bochco was married three times, the first time to Gabrielle Levin. His second wife was Barbara Bosson, who co-starred in Hill Street Blues. He is survived by his third wife Dayna Kalins, children Melissa Bochco, Jesse Bochco and Sean Flanagan, and two grandchildren.