News
IndieGoGo Campaign Launches for Web Series Con Man
New series will reveal what goes on behind the scenes at Science Fiction conventions.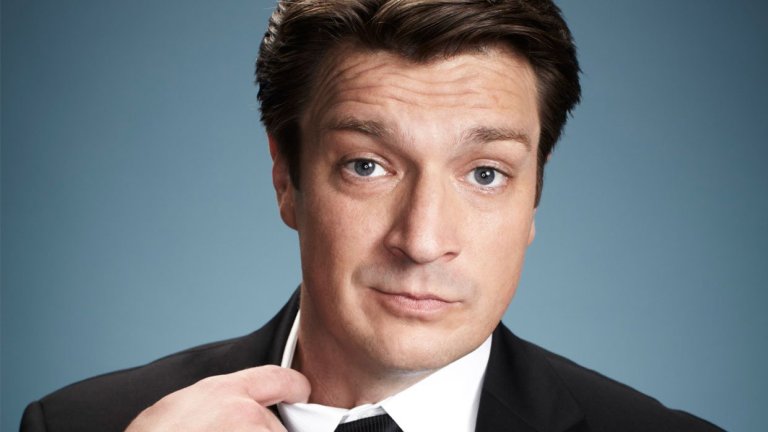 Alan Tudyk (Firefly, Frozen, Dodgeball: A True Underdog Story, 42, I, Robot) and Nathan Fillion (Firefly, Castle, Monsters University, Dr. Horrible Sing-Along Blog) launched a campaign on Indiegogo for Con Man, a new web series about what goes on behind the curtain in the science fiction convention world.
"If you've gone to a sci-fi convention, you've only seen half of it," said Alan Tudyk in a statement. "Con Man delivers what convention 'All-Access' passes have only promised in the past. I've been to conventions from San Diego to Dubai and I have so many great experiences to share through the world of Con Man. The sci-fi fans have changed my life and I want to give them a chance to see a new view of the world they built. I hope that the fans will join me in making this series a reality by supporting my Indiegogo campaign."
The series will be "a lighthearted take on the personalities, luminaries, comic book stores, and characters they have run into during their years in the sci-fi community and convention circuit, while telling the story of a guy learning to love and embrace his fans," according to the press release,
"I'm here to say, 'WOOOO!' and you can quote me," said Nathan Fillion, in a statement, so the Woo is kinda lost. "Let me explain: Alan has, for the entire time that I've known him, never failed to impress me with his talent. Don't think I'm blowing smoke here, because it kills me inside to say it, but he's better than me. We've all seen his acting, but until you know him as a writer, you're being short changed. I'm not one who needs to fill every waking moment with the 'next project', but I truly believe people need to see what Alan is capable of, and I'm ready to do what it takes to show them. So, buckle up, peeps. Alan's driving, and I'm sticking my head out the sunroof screaming 'WOOOO!.'"
According to the official synopsis, Con Man "centers around the post-show life of Wray Nerely, (Tudyk) the pilot and co-star of Spectrum, a sci-fi series which was cancelled before it's time and eventually became a cult classic beloved by fans. Wray's good friend, Jack Moore (Fillion) starred in the series and has gone on to become a major celebrity, while Wray continued to struggle to find his big break.  While Jack enjoys the life of an A-­lister, Wray tours the sci-­fi circuit as a guest of conventions, comic book stores, and lots of pop culture events. The show will explore all the weird and crazy things that happen to Wray along the way, while telling the story of a guy learning to love and embrace his fans."
Fans can contribute to the movie on Indiegogo, is the world's largest crowdfunding platform. Fans who contribute will have access to perks like an exclusive backer blog, posters, Wray Nerely and Jack Moore headshots, signed scripts and props, set visits, private screenings and even the chance to be a background character on the show.