News
In The Heat of The Night Series In Development From People v. O.J. Simpson Writer
People v. O.J. Simpson's Joe Robert Cole to adapt In the Heat of the Night into a present-day series.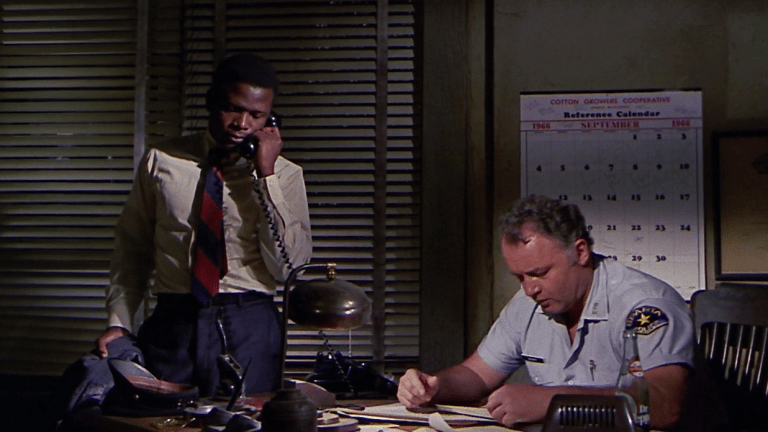 MGM Television announced that Joe Robert Cole, writer-producer on FX's People v. O.J. Simpson, is developing a present-day series based on the 1967 classic film In The Heat Of The Night. The series will explore race in modern-day Mississippi.
Directed by Norman Jewison, In the Heat of the Night (1967) won five Academy Awards, including the 1967 awards for Best Picture. It was based on John Ball's 1965 novel of the same name and. The film centered on black police detective Virgil Tibbs from Philadelphia who gets called in to help on a murder investigation in a small town in Mississippi. The movie stars Sidney Poitier and Rod Steiger, who won an Oscar for Best Actor for his performance of the small-town sheriff. The screenplay was written by Stirling Silliphant.
In the Heat of the Night spawned two sequels, They Call Me Mister Tibbs! (1970), and The Organization (1971).  NBC made a series out of it in 1988 starring Carroll O'Connor as white police chief William Gillespie, and Howard Rollins as detective Tibbs. It moved to CBS in 1992 and ran until May 1995.
MGM TV had been developing series based on In the Heat of the Night that would have been written and directed by The Help filmmaker Tate Taylor in 2014 for the Showtime premiere network. Taylor will direct the series and executive produce it with John Norris and Warren Littlefield (Fargo), who developed the NBC series.