News
In Search of Monsters Will Chill Out With Yeti
Yeti sightings in Nepal may be bear prints but Travel Channel's In Search of Monsters finds Bigfoot's cousin.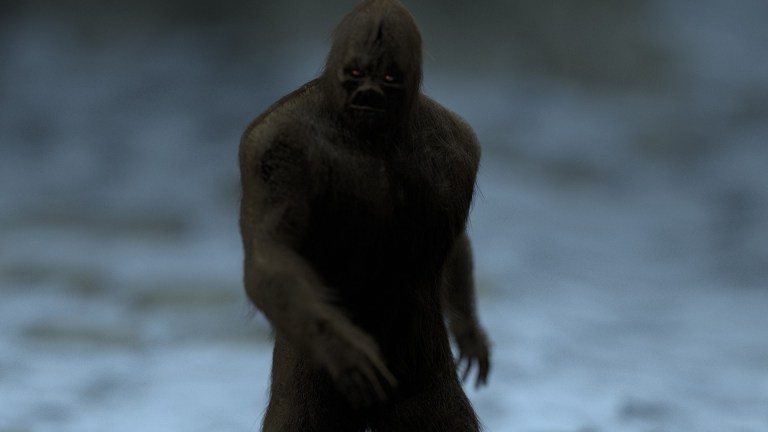 Mysterious footprints measuring 32 inches by 15 inches were found by an Indian Army mountaineering expedition at Nepal's Makalu Base Camp near the Nepal-China border on April 9. Military officials posted photos on YouTube and Twitter, claiming these were Yeti footprints. The Nepal Army and a wildlife expert since dismissed the soldiers' claims, saying the mythical beast hoofing around was probably a bear. Amidst the new reports of the sightings in the Himalayas, Travel Channel's In Search Of Monsters will air a one-hour "Yeti" episode on Wednesday, May 15. The all-new episode will feature new findings and theories behind the elusive mythical creature.
"The legendary Yeti continues to fascinate and captivate people all over the globe, generation after generation," reads Travel Channel's press statement. "Ask around and almost everyone has wondered, or even has their own theory, about this mythical beast: Is it real, what could it be, where does it reside, how big is it?"
In Search of Monsters wants to stoke the spark the around the conversation and allure of the legendary creature with an episode devoted to new theories and evidence in the "never-ending quest for answers."  
The new series "takes viewers on a frightening hunt for the truth behind infamous and iconic monsters that brings their legends to all-too-real life," according to the statement. A team of investigators and cryptozoologists reveal this dangerous and elusive creature is not only real, but could be guarding the gateways to an otherworldly realm.
"Many believe the Yeti is just another name for Bigfoot, but nothing could be further from the truth," reads the press statement. "Said to live at higher elevations, the Yeti is known to be extremely violent and while Bigfoot is believed to be a biological flesh and blood creature, many native cultures in the Himalayas believe the Yeti is a supernatural entity – the embodiment of the all-powerful local mountain gods. The Yeti had been thought to live in the Himalayas and the Ural Mountains, but incredible new evidence suggests that it may also reside in America."
The series uses new information, the latest evidence and investigations and featuring eyewitness accounts of encounters. Each episode promises to reveals all-new stories. From DNA evidence of Bigfoot and ancient bible clues about Mothman's identity, to a "scientific explanation of how the Loch Ness Monster may be traveling through time, these stories will haunt your dreams as never before."
In Search Of Monsters: Yeti premieres Wednesday, May 15, at 9 p.m. on Travel Channel.
Culture Editor Tony Sokol cut his teeth on the wire services and also wrote and produced New York City's Vampyr Theatre and the rock opera AssassiNation: We Killed JFK. Read more of his work here or find him on Twitter @tsokol.