News
IFC Orders Musical Variety Show From Late Night Comedy Duo
IFC has ordered Sherman's Showcase, a variety sketch show from comedy duo Bashir Salahuddin and Diallo Riddle and producer John Legend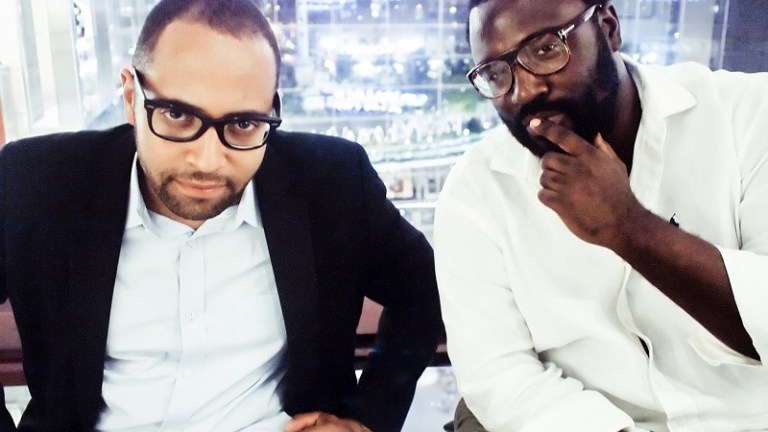 IFC has ordered a musical variety show from comedians and writers for Late Night with Jimmy Fallon, Bashir Salahuddin and Diallo Riddle. Musician John Legend will executive produce the show, titled Sherman's Showcase, via his Get Lifted Film Co. imprint.
This begs the question: doesn't TV already have enough variety and sketch shows? No, silly, they're great! And Sherman's Showcase doesn't sound like your traditional variety show.
According to IFC, Sherman's Showcase will be part variety, part scripted television. Salahuddin will star as venerated TV host Sherman McDaniel as he takes viewers through highlights of his legendary 40-year-old (and fictional) variety show. These highlights include musical performances and comedy from the funk supergroups of the '70s to the MC's of the '80s through to the R&B of the '90s.
With Comedy Bang! Bang! now off the air, IFC is making sure it keeps the corner on "fake, but also kind of real and traditional" talk and variety shows.
"When Bashir and Diallo brought us such a fully formed concept, universe and tone from the first pitch, we knew this was going to be a special show for IFC. We're incredibly excited that they brought Radical and Get Lifted into the mix from the start because music is integral to this show's dynamite DNA," IFC President Jennifer Caserta said in a statement.
Salahuddin and Riddle are not yet comedy household names but are behind some of the most popular segments on Late Night with Jimmy Fallon (that Fallon took over with him to his current gig on The Tonight Show). They've penned viral segments such as "Slow Jam the News," "The History of Rap," and Milky J. Salahuddin currently stars on Netflix's GLOW while Riddle is on NBC's Rise.
"People think of us as comedy guys, when in fact we're really just frustrated rap-singers that never got signed to Murder Inc.," Salahuddin and Riddle said in a statement. "But now we finally have a platform for all the songs that were ever rejected in our career. We've always stayed music adjacent… from our early web series to Fallon, from Maya & Marty to endless award shows hosted by Drake, we have always tried to do what Christopher Guest, the Lonely Island and the Muppets do so well… but 'black.' So, in the words of the great Chamillionaire, 'they see us rollin'…they hatin'."
Frank Scherma and Jim Bouvet of RadicalMedia (Stan Against Evil) are slated to join Legend, Mike Jackson and Ty Stiklorius of Get Lifted Film Co. as executive producers. The series will debut in 2019.