News
I Think You Should Leave with Tim Robinson Season 2 Confirmed
The sketch comedy series co-created by and starring Detroiters' Tim Robinson will return in 2020 for a second season.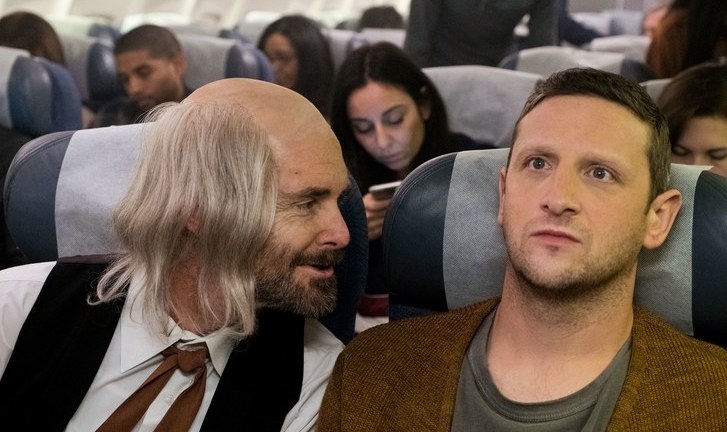 Netflix has become the premiere streaming service for comedy. Not only is the service hosting a glut of awesome stand-up specials, beloved former series, and top-notch movies, Netflix has also bolstered their reputation as a one-stop comedy aficionado's shop by getting into the sketch comedy game, earning high praise for 2019's deliriously funny and strange series I Think You Should Leave with Tim Robinson. Today, Netflix has announced that the critically-acclaimed show has been renewed for a second season.
Created by Tim Robinson and Zach Kanin, and produced by The Lonely Island and Irony Point, I Think You Should Leave Now's insanely hilarious first season consisted of six 20-minutes or less episodes of absurdist, cringe-inducing, gut-busting sketches, mostly starring Robinson (Detroiters) but also featuring familiar faces such as Will Forte (The Last Man on Earth), Vanessa Bayer (SNL), Andy Samberg (Brooklyn Nine-Nine) and Sam Richardson (VEEP).
In a statement issued by Netflix, Robinson and Kanin said, "We are very excited to be working with The Lonely Island, Irony Point, and Netflix to make another season of I Think You Should Leave. We are so thankful we get to do it again!"
Frequently featuring characters who refuse to admit their lies or own faults, the first season involved sketches centered on awkward workplace drama, an intervention in a Garfield themed house, and a couple attempting to talk their way out of a babysitter's fake hit and run, and much more. Loglines cannot truly portray how odd and silly this series can be, so check out a sketch below.
The second season of I Think You Should Leave is expected to arrive in 2020. When it hits the streaming service, we just hope that sack of human garbage, Bart Harley Jarvis, is nowhere to be found. I think I speak for everyone at Den of Geek when I say that WE HOPE YOU DIE, HARLEY JARVIS.
Nick Harley is a tortured Cleveland sports fan, thinks Douglas Sirk would have made a killer Batman movie, Spider-Man should be a big-budget HBO series, and Wes Anderson and Paul Thomas Anderson should direct a script written by one another. For more thoughts like these, read Nick's work here at Den of Geek or follow him on Twitter.