News
I'm Poppy Series Debuts on YouTube Red
YouTube Red launches I'm Poppy video series to make the whole world happy, and cute.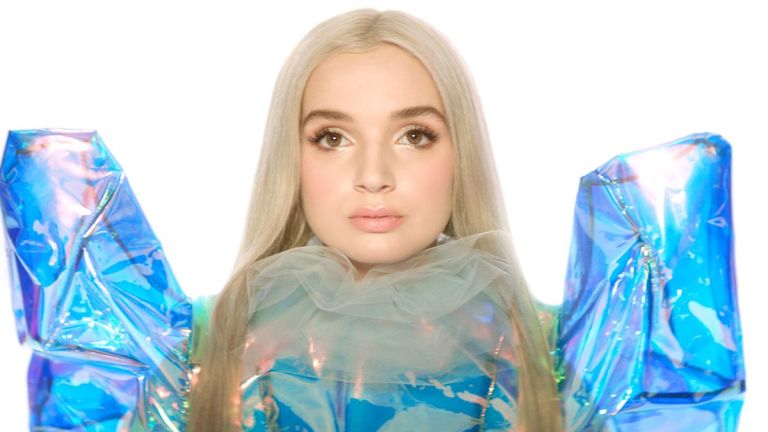 Hi, I'm Poppy, and if we just listened to Poppy, let her help us and did as she said, the whole world would be happy, and cute. YouTube video sensation Poppy, the stage name of 23-year-old Moriah Pereira, debuted the pilot episode of the YouTube Red web series I'm Poppy. YouTube hosted the world premiere of 24-minute short film at the Sundance Film Festival on Tuesday, Jan. 2. The full-length web series will attempt to explain what made Poppy Poppy and how we can all be Poppy.
I'm Poppy looks like it's structured for traditional TV series pilot, even if writer/producer/director Titanic Sinclair, whose real name is Corey Mixter, is skewered.  Sinclair also wrote the score and co-wrote the song "Is This Real?" which Poppy sings.
You can watch the trailer here:
The 24-minute pilot that ran on the YouTube Red subscription service is about a pop singer and internet star who might be an android who has so many followers she gets a TV network deal. And not just any deal. Poppy signs the dotted line on a pact with Satan to become "the most famous girl in the entire world." The gets her own show, "The Poppy Show," and attracts fans and exit counselors.
Who is Poppy? After watching a loop of her 10-minute "I'm Poppy" video, I can safely say I'm Poppy, and you should be too. Poppy exists because she is famous on social media. Without social media, neither she, nor the characters, like Charlotte or old Poppy, who populate her short, daily affirmations and malformations would find it necessary to exist. Some say she was made that way by the media guru Sinclair. What kind of guru is this man? He doesn't run a cult, because Poppy made a video saying she's not in a cult.
Poppy started as a childhood nickname. The kawaii Barbie Child wanted to be a Rockette.  The show makes social commentary on social media to calm modern anxieties.  The videos subliminally play into the fears of conspiratorial paranoia, setting Poppy up as either an illuminati puppet or the master of her domain. The short films appear to fill in the gaps in the programming.
The videos are minimal to the point of Spartan. They consist of Poppy happily talking about death, hidden agendas, and fame. Poppy is a pop star playing a Pop Star. She's released a studio album called Poppy.Computer, and it's been called brightly addictive. She's toured live. Poppy blends punk with ska-pop  reggae with J-pop and K-pop, and has absorbed Blondie, Elvis, Cyndi Lauper, The Unicorns, No Doubt, and Jimmy Eat World.
Poppy's fans call themselves Poppy Seeds, and follow the Poppyism faith. Poppy put out the book The Gospel of Poppy in 2017. Poppy says her music "makes you want to rule the world."
I'm Poppy stars Poppy Chan, Samm Levine (Freaks and Geeks), Dan Hildebrand (Game of Thrones, Still Star-Crossed), Brad Carter (True Detective, Sons of Anarchy), Kofi Boakye, and Madison Lawlor.
I'm Poppy is executive produced by Poppy's manager, Geffen Records' Nick Groff, and Jennifer Goodridge of Beyond Ideas. The pilot was produced by Goodridge and Bay Dariz (Welcome to Happiness).