News
I Am the Night: Trailer, Release Date, Cast
I Am The Night is based on the autobiography of Fauna Hodel, whose life stories has ties to the Black Dahlia murder.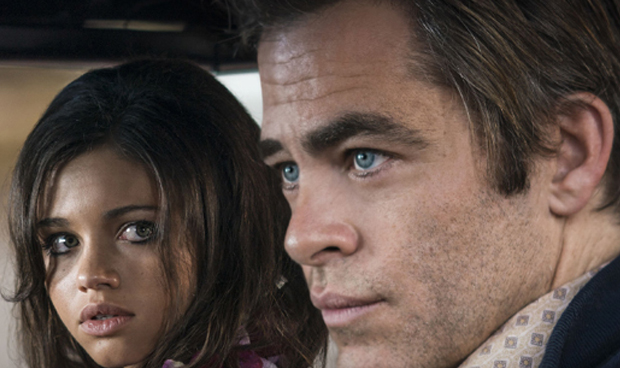 Wonder Woman director Patty Jenkins has teamed back up with Wonder Woman actor Chris Pine for a TNT drama series called I Am the Night, based on the book One Day She'll Darken.
I Am the Night Trailer
A new I Am the Night trailer has arrived, showing more of the macabre neo-noir limited series.
You can also check out the first trailer, which arrived back in July.
If you needed any more proof that television as a medium is really starting to be taken seriously then look no further than the director and supporting star of the biggest movie of the summer doing a TV series together.
Here's TNT's official synopsis:
From executive producer Patty Jenkins (Wonder Woman), I Am the Night tells the incredible story of Fauna Hodel (India Eisley) who was given away at birth. As Fauna begins to investigate the secrets to her past, she follows a sinister trail that swirls ever closer to an infamous Hollywood gynecologist, Dr. George Hodel (Jefferson Mays), a man involved in the darkest Hollywood debauchery. Chris Pine plays Jay Singletary, a former Marine-turned-hack-reporter/paparazzo.
I Am the Night got a straight-to-series order from TNT (because duh) and will run for six episodes. Jenkins directed the pilot, and served as an executive producer alongside Pine. The episodes will be written by Sam Sheridan, the author of A Fighter's Heart and The Disaster Diaries, and Monica Beletsky, writer of Fargo, The Leftovers, and Friday Night Lights.
I Am the Night Cast
The show is based on the autobiography of Fauna Hodel, a white woman who was given away by her birth mother to a black restroom attendant in a Nevada casino in 1949. Once grown, Hodel goes on the search for her birth parentage, only to discover connections to the infamous Black Dahlia murder of Elizabeth Short in 1947.
Which character is Chris Pine playing? That would be Jay Singletary, a former Marine living as a reporter and paparazzo who has his a vested interest in Hodel's story, but who faces a moral dilemma in his continued search for the truth.
I Am the Night also stars India Eisley as Fauna Hodel and Jefferson Mays as Hollywood gynecologist Dr. George Hodel. Plus Patty Jenkins brought in a Wonder Woman/DCEU alumna in Connie Nielsen, who plays Corinna Hodel.
I Am the Night Release Date
I Am the Night is scheduled to premiere on TNT on January 28, 2019.
Kayti Burt is a staff editor covering books, TV, movies, and fan culture at Den of Geek. Read more of her work here or follow her on Twitter @kaytiburt.