News
Humans Season 3 Episode 3 Trailer, Release Date, and More
Humans season 3 has returned to AMC, and we've got the latest trailer, release dates for future episodes, and links to reviews.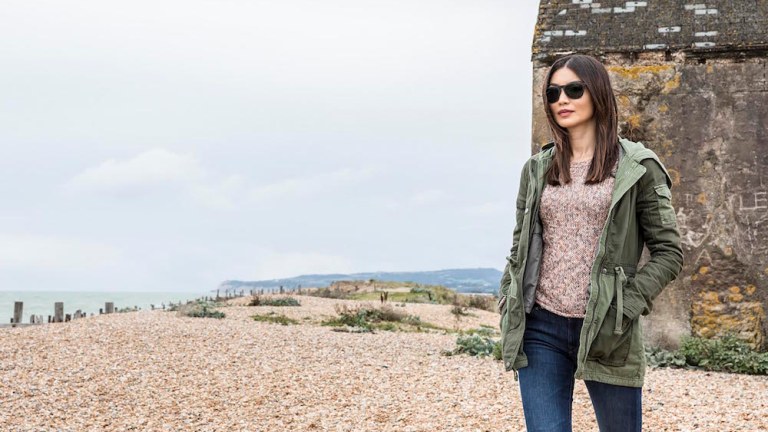 The synth population is ready to fight for survival. AMC and Channel 4's Humanshas been one of the biggest breakout sci-fi hits in recent years, and now it has returned for a third season. The re-commission was particularly welcome to those waiting to see the series two finale cliffhanger resolved. "The Humans audience will know that the end of series 2 changed everything," said Sam Vincent and Jonathan Brackley in a statement. Here's the news so far for the coming season.
Humans Season 3 Episode 3 Trailer & Return Date
Humans season 3 returned to AMC on June 5, 2018 and airs every Tuesday at 10/9c. The next episode of eight total will air on June 12, 2018; here's a sneak peek.
Humans Season 3 Reviews & Episode Guide
Our colleagues at Den of Geek UK had a head start on Humans season 3, and we have the reviews for each episode to share with you as a result. Click the link to read the review as the episodes air.
(air date: June 5, 2018)
(air date: June 12, 2018)
(air date: June 19, 2018)
Humans Season 3 Episode 4
(air date: June 26, 2018)
Humans Season 3 Cast News
Much of the regular cast is returning for Humans season 3, including those listed in the synopsis below as well as Colin Morgan as Leo, whom fans may have been worried about given his fate at the end of season two, and Sam Palladio as cafe owner and one-time Mia love interest, Ed.
Mark Bonnar (Catastrophe) will be joining the cast for season three as Neil Sommer, who is described as "a charming scientist on a government commission who forms a strong personal connection with Laura." Read more about Humans season 3 in the synopsis below:
One year after the dawn of consciousness, a decimated and oppressed Synth population fights to survive in a world that hates and fears them. In a divided Britain, Synths and humans struggle to broker an uneasy peace, but when fractures within the Synth community start to appear, all hope of stability is threatened. Set against the maelstrom of political chaos, the ethical complexities of the dawn of a new species play out across a thrilling multi-stranded narrative. As the Synth family, Mia (Chan), Niska (Berrington) and Max (Jeremiah) continue to battle for their right to survival, Joe (Goodman-Hill) Laura (Parkinson) and their children Mattie (Lucy Carless), Toby (Theo Stevenson) and Sophie (Pixie Davies) struggle to come to terms with the cataclysmic events of last season.
Season two increased the scope of the Humans world, taking the story of rogue Synthetic humans worldwide to disparate global locations. From what actors Emily Berrington and Will Tudor told Den of Geek UK in the run-up to series two, the plans for the third run are going to drop jaws. Vincent and Brackley will be back on script duties for the new run of eight episodes, produced by Kudos.