News
Hulu Reaches Deal to Stream Discovery Channels
Hulu's deal with Discovery Inc. will bring live TV streaming content from its cable channels.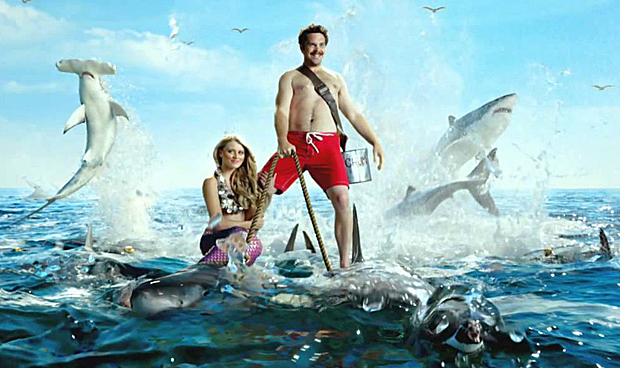 Hulu and Discovery Inc. have reached a television distribution deal that will likely be seen as a victory for cord-cutter culture. Consequently, the diverse cable lineup under Discovery's corporate umbrella – Discovery Channel, TLC, Investigation Discovery, Motor Trend (formerly Velocity) and Animal Planet – will not only distribute content on Hulu but will be made available through Hulu's live television service.
With the multi-year deal set, Hulu With Live TV subscribers will be able to stream Discovery's cable channels live starting in December. Even without an upgrade to the premium live TV plan (currently $39.99 per month in addition to the standard $7.99 per month fee), Hulu subscribers will still be granted access to a vast archive of Discovery content, with nearly 4,000 episodes of shows such as Deadliest Catch, MythBusters, Say Yes to the Dress, Naked and Afraid, Property Brothers, Gold Rush, Street Outlaws, Chopped, Fixer Upper, House Hunters. – And lest we forget, there's also Discovery's annual summer Shark Week content.
The proverbial handshake that led to the deal occurred when Discovery acquired Scripps Networks back on July 31, 2017. Since Scripps – which owns HGTV, Food Network and Travel Channel – had an existing distribution deal with Hulu. Additionally, Hulu has an existing deal with the Oprah Winfrey-launched, Discovery-controlled OWN, which yields scripted offerings such as Tyler Perry's The Haves and the Have Nots, If Loving You is Wrong, The Paynes and Love Thy Neighbor, all of which are available to stream. Thus, the deal also codifies Discovery-owned content on the streamer.
The development is being touted as the formation of a partnership that, as the hosting streaming service claims, "makes Hulu the #1 streaming home for popular unscripted series and reinforces Hulu's commitment to offering programming the whole family can enjoy." Moreover, Eric Phillips, President of Affiliate Distribution at Discovery, adds, "Our new agreement with Hulu affirms the strength of our brands and their value to viewers in a marketplace with an increasing array of options."
Hulu – launched back in October 2007 – arrived as an ambitious joint venture, owned by Disney, 21st Century Fox, Comcast/NBCUniversal and AT&T/WarnerMedia. Its lineup of original content is growing and planting roots, most notably evidenced by dramas such as The Handmaid's Tale, Marvel's Runaways, upcoming Sean Penn-headlining space drama The First and the Stephen King adaptation series Castle Rock, which was just renewed for Season 2.
Joseph Baxter is a contributor for Den of Geek and Syfy Wire. You can find his work here. Follow him on Twitter @josbaxter.