News
Howard's End Release Date Confirmed on Starz
Hayley Atwell stars in the BBC/Starz limited series production of Howards End, which arrives this April.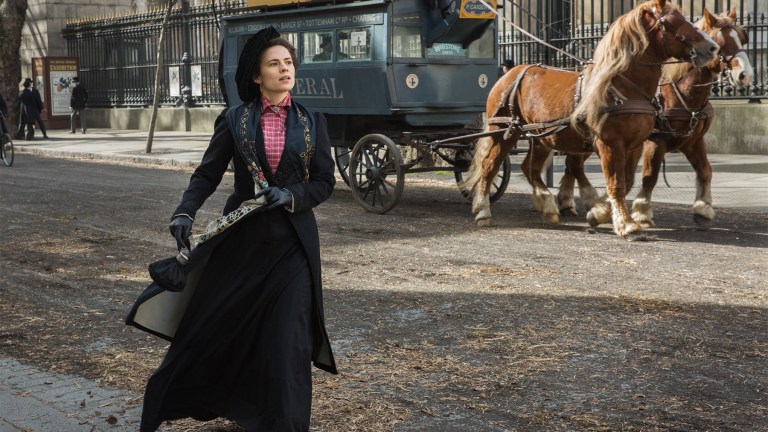 We will follow Hayley Atwell anywhere, but it doesn't seem like it's going to be much of a hardship to follow her over to Starz' upcoming miniseries Howard's End. Howards End is the first TV adaptation undertaken by Kenneth Lonergan, who has also penned the scripts for Manchester By the Seaand Gangs of New York. Hettie Macdonald, who directed fan favorite Doctor Who episode "Blink," is behind the camera. 
Atwell stars as Margaret Schlegel, Matthew Macfayden as Henry Wilcox, and Philippa Coulthard as Helen Schlegel in the tale of two "independent and unconventional" sisters and the men in their lives.
The premium cable network co-produced the period drama with the BBC.
Check out the first trailer…
Howard's End Trailer
Check out the full synopsis:
Margaret Schlegel is an intelligent, idealistic young woman who is courted by the older Henry Wilcox, a self-made conservative businessman, after his wife Ruth Wilcox (Julia Ormond) dies unexpectedly and he becomes owner of Howards End.

Meanwhile Margaret's passionate and capricious younger sister Helen Schlegel (Philippa Coulthard) takes up the cause of Leonard Bast (Joseph Quinn) a young bank clerk who falls on hard times at work and at home with his partner Jacky (Rosalind Eleazar). In the absence of their late parents, the sisters' loving but interfering Aunt Juley (Tracey Ullman) tries to keep the young ladies and their brother Tibby (Alex Lawther) on the straight and narrow.
Howard's End Release Date
Howard's End already aired in the U.K., and will air on STARZ in the U.S starting April 8, 2018.