News
Howards End Adaptation Coming to Starz
Hayley Atwell will bring class and distinction to Starz adaptation of Howards End.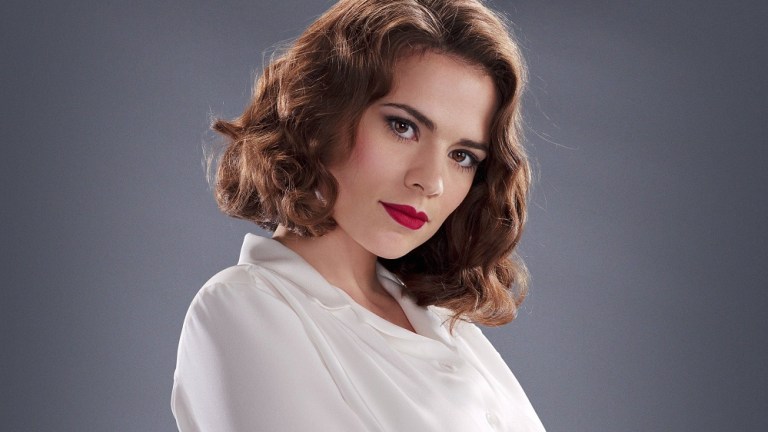 Starz and the BBC will co-produce a four-part TV adaptation of Howards End, E. M. Forster's 1910 novel  about social class, conventions and conduct in turn-of-the-century England. The limited series will star Hayley Atwell, Matthew Macfadyen and Tracey Ullman. The four hour-long episodes will air on Starz in the U.S. and BBC One in the U.K.
Howards End "explores the changing landscape of social and class divisions in turn of the century England through the prism of three families: the intellectual and idealistic Schlegels, the wealthy Wilcoxes from the world of business, and the working class Basts," according to the official synopsis.
The screenplay was written by Kenneth Lonergan, the Oscar-nominated screenwriter and playwright who crafted Manchester by the Sea, You Can Count on Me and co-wrote the film Gangs of New York.
"Kenneth Lonergan is one of our truly great contemporary voices, and his adaptation of this adored timeless classic will surprise and delight a whole new audience with its timely and relevant themes," Lucy Richer, BBC Executive Producer, said in a statement.
Hettie Macdonald will direct all four episodes. British director Macdonald is best known for the television film White Girl and the motion picture Beautiful Thing. She directed the Doctor Who episode "Blink" and episodes of Fortitude.
Hayley Atwell (Agent Carter, Ant-Man, Avengers: Age of Ultron) stars as Margaret Schlegel. Matthew Macfadyen (Ripper Street, The Last Kingdom, MI-5) will play Henry Wilcox. Tracey Ullman (Tracey Ullman's Show, Into the Woods) was cast as Aunt Juley Mund.
This is the first time the novel has been adapted for television. Howards End was adapted into a film in 1992. It was Merchant Ivory Productions' third take on a Forster novel after producing A Room with a View in 1985 and Maurice in 1987. The screenplay was written by Ruth Prawer Jhabvala, directed by James Ivory and produced by Ismail Merchant.
The limited series is being executive produced by Playground in association with City Entertainment and KippSter Entertainment. Playground's Colin Callender (Wolf Hall), City Entertainment's Joshua D. Maurer (Papillon) and Alixandre Witlin (The Last Tycoon), and KippSter Entertainment's David A. Stern (The Last Tycoon) will executive produce along with Playground's Sophie Gardiner (Eureka Street) and Scott Huff (The Missing) and Lucy Richer for the BBC. Laura Hastings-Smith (Hunger) is producing.
 "Starz continues our commitment to bring quality drama to the screen with Howards End and we're delighted to once again work in partnership with the BBC and Colin Callender on this literary period piece," President of Programming for Starz Carmi Zlotnik, said in a statement.
Howards End will shoot in and around London.