News
How Twin Peaks Became a Phenomenon
A Showtime retrospective reminds us why Twin Peaks has resonated for over twenty five years.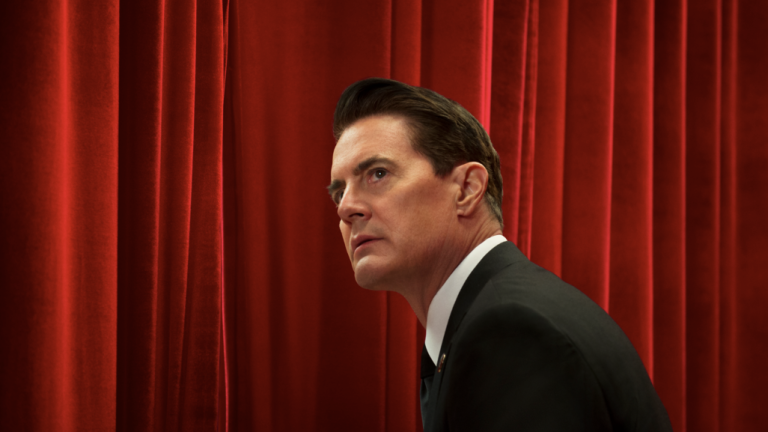 With Twin Peaks returning to TV in less than a week, Showtime has released a three-part video series that discusses just how the dark and strange series managed to become a slice of pop culture. The videos include interviews with David Lynch, Kyle MacLachlan, and major producers inspired by the series, such as Damon Lindelof (Lost), Lesli Linka Glatter (Homeland), and David Hollander (Ray Donovan). The videos also extensively talk with fans about the show and why it continues to resonate with them to this day.
Discussing the influence of the original series, each "piece" outlines the importance of Twin Peaks to the world of television and content creation. Along the way you'll also get some teases for the new season (nothing concrete), looks behind the scenes, and archival footage of Twin Peaks popularity back in the 90's. 
It's amazing to see how dedicated Showtime is to promoting the new Twin Peaks series. Bringing in longtime Twin Peaks fans to contrbute to marketing material like this proves they've done their homework. The section devoted to Twin Peaks fan magazine Wrapped in Plastic was an especially nice touch, as that carried the torch for the series during the years when it had faded from pop culture.
For those who might not have Showtime, the network will be offering new subscribers the opportunity to sign up for an extended 30-day free trial to Showtime ahead of the limited event series' two-part premiere on Sunday, May 21st at 9 p.m. ET/PT. New subscribers can sign up on Showtime.comand through the stand-alone streaming service through Apple, Roku, Amazon, and Android devices and Samsung Smart TVs for a limited time.
That gum Shamus Kelley likes is coming back in style. Follow him on Twitter!