News
How Jordan Peele Reluctantly Took on The Twilight Zone
Jordan Peele opens up about the new Twilight Zone series coming to CBS All Access.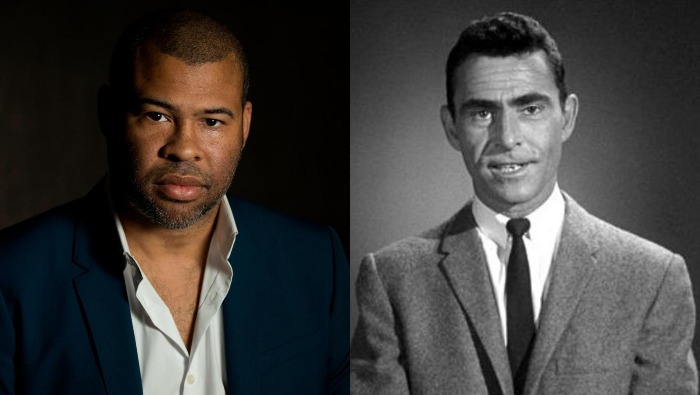 The latest Variety cover story paints Jordan Peele as one of Hollywood's busiest producers. Peele's MonkeyPaw production company has six television projects in various stages of production; Both Peele and his company are credited on Spike Lee's BlacKkKlansman after introducing the famed director to the source material; And Peele is soon set to shoot Us, his directorial follow up to indie-turned-mainstream darling Get Out, which won him an Oscar for Best Original Screenplay. 
Peele is enjoying the spoils of filmmaking after the breakout success of Get Out. He signed a first-look deal with Amazon and every series from MonkeyPaw has been ordered straight to series (including projects at Amazon, HBO, and YouTube), a rarity. Yet Peele had a hard time saying yes to one of his childhood favorites: A reboot of The Twilight Zone.
"I was terrified," Peele told Variety. "Why would I ever jump into the most established, pristine shoes in all of the genre? I could rip 'Twilight Zone' off and call it something different and not be compared to Rod Serling. So I stepped away from it. And then several months later I got another call."
Peele spoke with Simon Kinberg, who's best known for his work on the X-Men franchise, about bringing the long gestating Twilight Zone reboot to fruition. After meeting with Kinberg in person, they agreed to move forward with the project for CBS All Access. 
"The realization, for me, was that it was an opportunity to attempt to continue with Serling's mission," Peele said. "If we approach it without ego and sort of bow to Serling, that will hopefully suffice for our fellow 'Twilight Zone' fans but also bring back a show that I think is needed right now. Because it's a show that has always helped us look at ourselves, hold a mirror up to society." 
As for whether Peele will be the one taking Rod Serling's place in front of the camera, no decision has been made, though he's concerned about his image being associated with comedy and the viral hits of Comedy Central's Key and Peele. We'll see if he tries to live up to the timeless words of Mr. Serling.
Production on The Twilight Zone will begin soon. We have more info on the series here.
Read the latest Den of Geek Special Edition Magazine Here!