News
How Iron Fist Fits in Luke Cage Season 2
Luke Cage showrunner Cheo Hodari Coker has been talking about season 2's character development. Mild spoilers ahead...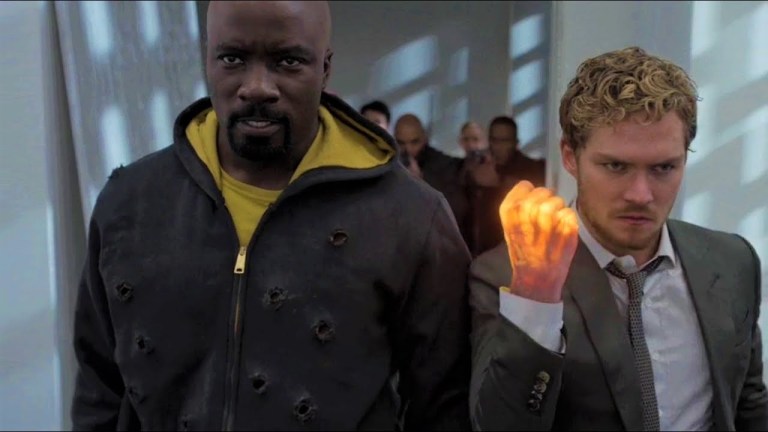 Luke Cage is almost ready for action! The buffest of Netflix's Marvel superheroes will return to the streaming giant this month, and we're more than ready to get a good look at season 2.
Ahead of the sophomore season's debut, showrunner Cheo Hodari Coker has been chatting to AllHipHopTV (via Flickering Myth) about a certain addition to Luke's crew this year…
Yes, as you may (or may not) be aware, there'll be a fairly strong Heroes For Hire vibe in season 2, as Danny Rand, the Immortal Iron Fist, will be making an appearance. Coker isn't about to join in the fandom's gleeful Fist bashing, however, and sought to assure everyone that it was the right choice to bring Danny aboard:
"I think—I'm hoping—that you'll feel that your prayers have been answered, the way that Iron Fist fits into [season 2], and his interactions with Luke. It doesn't bother me that people have criticized Iron Fist on his series and on The Defenders. I'm arrogant enough to think that Iron Fist appearing on our show has a different sensibility. And so…that's the thing—I'm not dissuaded by that, because Iron Fist I think is a dope character. And I think when you see Iron Fist within the realm of Luke Cage, and the way that we do things, I think—hopefully—that people are going to come to appreciate the character differently, and hopefully that swagger that he'll get from appearing in the Luke Cage universe will carry over into Iron Fist season 2."
Hmm. Well, stranger things have happened!
Luke Cage Season 2 premieres on June 22. Iron Fist Season 2 arrives later this year.