News
How David Cross Eventually Gave In To Todd Margaret Season 3
The David Cross vehicle has returned with a whole new angle, but initially its star fought against bringing the show back.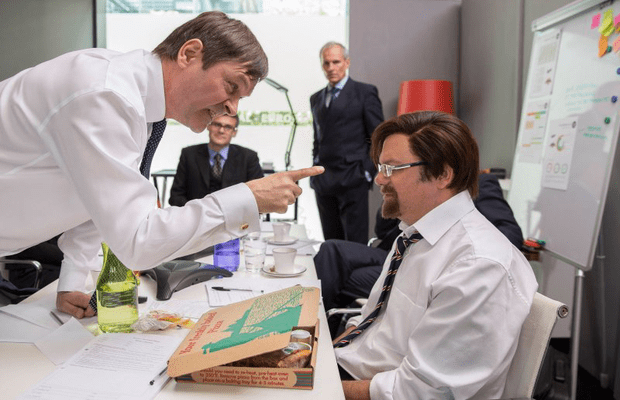 After being off the air for three years, David Cross' Todd Margaret has seen an inexplicable return to IFC and is currently in the middle of airing its newest season. 
With the incredible final note (see: the apocalypse) that the previous season ended on, it seemed like a fair bet that that was the last that we would ever see of Cross' hapless Todd Margaret. Even Cross himself was pretty set on the series being over and done with. 
In an interview with Den of Geek, Cross dug into his reluctance to resurrect the property. "Well I had nothing to do with it initially. It was not my idea to bring it back. In fact, I fought it because it made no sense to me and I couldn't foresee or imagine a way to do it. I never intended to go back." He continues, "The story was always intended to be two short series with a beginning, middle, and end. I always knew what the end was going to be."
This approach naturally makes sense. Todd Margaret is a very personal project for David Cross and it's not the sort of thing he would just bring back for the sake of it. The original "ending" to the show is one of my favorite conclusions to a series ever, and Cross maintained the same sort of reverence to his baby, "They approached me about doing another series, years later–three years later–and I initially said 'no' because it made zero sense. Their ideas were pretty bad and I just had no interest, and it had been years so I had obviously moved on to different projects."
Some of these other ideas, Cross detailed, included things like the new season being a prequel to the original series, or it taking place in some sort of post-apocalyptic wasteland. While these do contain a certain spark to them, it's easy to see why they didn't inspire Cross in the same way that the angle that they ultimately settled on did.
Cross remained open-minded throughout the process, explaining, "I told them–and I like IFC, they're great to work with–I won't just say 'no.' Let me approach the other writers and see if they have any ideas. I left the meeting and I e-mailed them–there's two other writers, both in London–and about an hour later, one of them, Mark Chappell just sent this idea back that I thought was pretty amazing, and amazing enough to kind of uproot myself and move back to London for another eight months and do the show." 
Thankfully Cross was open to listening to suggestions because the dream logic angle of the latest season is one of the most creative, ambitious reboots that I've ever seen on television. It might be a niche idea, but Todd Margaret was never one to play to a broad crowd in the first place. 
For our full podcast interview with David Cross, listen below!