News
How Can We Fix A Broken Internet? One of the First Social Network Creators Tells Us How
TheGlobe.com was one of the first social networks. It's co-creator looks forward and back in an exclusive book excerpt.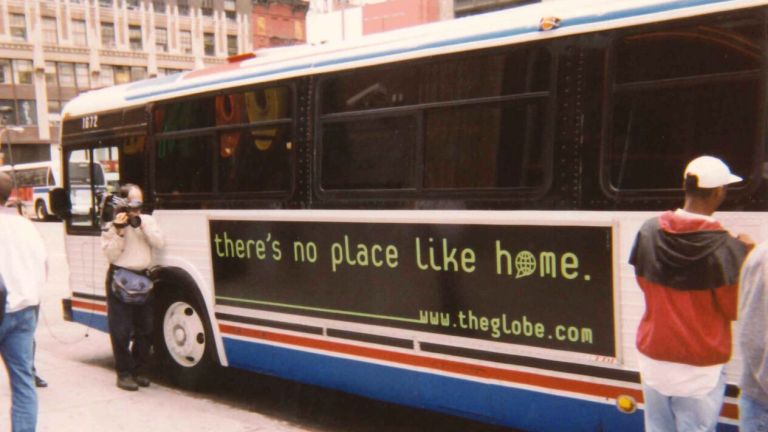 National Geographic's recent limited series Valley of The Boom channeled real stories of boom and bust from the '90s tech bubble by using a mix of documentary interviews and scripted scenes. One of the key players who appears in the series (he's both interviewed and an actor portrays him) is Stephan Paternot, who was the co-founder of theglobe.com, which is considered to be one of the first "social networks" well before the likes of Facebook, Twitter, and Instagram dominated the space.
With the internet landscape so vastly different today, Valley of the Boom became this amusing snapshot of a nascent internet filled with promise both realized and unfulfilled. Paternot and his theglobe.com co-founder Todd Krizelman were 20-year-old kids building a global social network out of their dorm room. At the time, Paternot was the youngest CEO of a publicly traded company. Today it feels like a lifetime ago, but Paternot used Valley of the Boom as a way to reflect on his experience with theglobe.com. He recently released an updated version of his memoir, A Very Public Offering: A Rebel's Story of Business Excess, Success, and Reckoning with new insights on the current state of the internet, what he learned from theglobe.com's legendary IPO, and how that experience has influenced his new ventures.
In an exclusive excerpt below, Paternot reveals how we can work towards bettering the internet.
***
We were just kids, but looking back at it, we were literally a part of the invention of the internet, creating the world we live in today from scratch. 
Can you imagine waiting as long now even just for things to load as we did back then? 
It's been an incredible journey, for the internet and social networking, and for me as an entrepreneur and a person—but those two journeys have been very separate from one another in so many ways. It's amazing for me to watch, largely as an outsider, how social networking has integrated itself into every aspect of our lives, and continues to evolve in technological sophistication. 
I can finally imagine, in the very near future, our world looking far too much like what science fiction author Neal Stephenson called the Metaverse back in 1992, in his novel Snow Crash (a book that continues to inspire me to this day): an immersive, three-dimensional, virtual reality-based internet, people literally living their lives entirely as avatars online. 
Unfortunately, as Stephenson predicted, from the early dream of a decentralized internet empowering citizens all around the globe, instead there has been the emergence of a very few concentrated players controlling the tech world, which has led to the loss of transparency, the harvesting of data, and the weaponizing of our highly personal information against our own interests (things we couldn't even imagine back when we were begging users to read our Net Surfer and Glitch comic strips). 
Clearly, now that so many of us are online 24/7, being manipulated by the algorithms powering Facebook, Google, and others, the internet—and specifically the social side of the internet—is horribly broken. I find myself personally using social media less and less, more as a business tool than as the vehicle for personal connection and fulfillment that I felt initially, the purity and authenticity having faded far into the background. 
But as deformed as the original utopian dreams of social networking have become, as far away as that initial magic of person-to-person connection that drove me to build theglobe.com can sometimes feel, all is not lost. 
I firmly believe that the future of the internet will give control back to users instead of keeping it in the hands of a few key centralized players with their own goals and motivations. 
New technological course corrections are already underway, led by a new generation with incredible internet savvy and nothing to lose, ushering in the next great driver of transformation in the internet landscape—Web 3.0, a revolution of open-source, community-driven collaboration intended to serve humanity instead of harm it. I'm a huge believer (and investor) in blockchain technology and its ability in the short term to enable more efficient transactions, more secure digital identities, transparency, and reliability. And in the long term, even more critically, to decentralize concentration of technological, financial, and government power, and to mobilize citizens toward greater social democracy all around the world. 
As for me? After fourteen years in New York City, witnessing the boom and bust and rise again of the internet, and making safe bets from the sidelines, I was ready to embark on a new mission, in a new city, in a new industry, with a massive new opportunity. A new vision, powered by two decades of perspective, making me ready to lead again. 
At this very moment, my new company Slated — the world's first online film finance marketplace — reminds me in so many ways of the early days of theglobe.com, at the dawn of a new era, nearing an inflection point and sudden explosion of awareness, growth, and change.
As always, who knows how this will all play out. Only time will tell. Until I write again…
A Very Public Offering is available in paperback, e-book, and audiobook formats on Amazon.