News
How 9 prematurely cancelled TV shows would have continued
Had Freaks And Geeks, Caprica, and more not been cancelled, here's what their showrunners had planned for their futures. Spoilers…
Warning: major spoilers for all shows listed below.
Closure. It's an important psychological concept. Without closure, it's difficult to grieve, move on, make peace and nurture your inner Ewok or whatever it is the self-help books tell us. When a TV show is cancelled before its story has been fully told, the result is an unscratchable itch.
That itch can have positive side effects. The creativity for instance, of fanfic and fan art, and the tenacity and camaraderie of doggedly pursued fan campaigns. The less positive side though is, well, not so pretty. Sleepless nights, anxiety at work, a tendency to grasp total strangers by the shoulders with both hands, hot stress-tears streaming down your cheeks, and cry "So did Lois and Clark raise that baby or what?!"
Slowly, thanks to the fashion for reboots, revivals arriving many years later than their original shows, (Twin Peaks, Heroes Reborn, Arrested Development), movie sequels (Serenity, Veronica Mars) and comic-book continuations (Buffy The Vampire Slayer, Jericho), some of our collective itches are being scratched, but for those that aren't, here's our best salve.
Below is a round-up of the internet chatter from the creatives behind cancelled-mid-story TV series, pointing us in the direction they would have taken things had the recommissioning gods been smiling upon their show.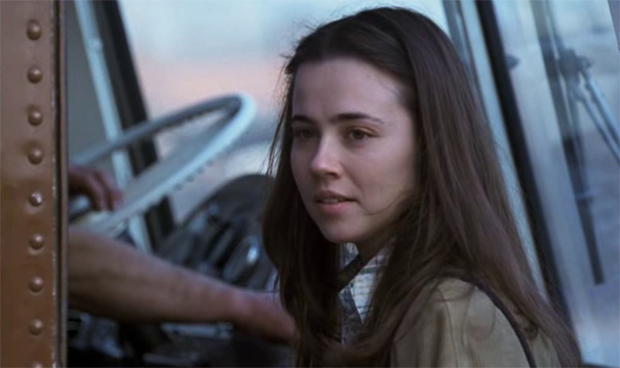 Freaks And Geeks (1999 -2000)
Back in 2012, over a decade after the superb Freaks And Geeks was cancelled, creator Paul Feig gave Vanity Fair a rundown of what he intended for each character. You can read about in detail here, but we've boiled down the salient parts below.
"Something bad" was going to happen to Lindsay while touring with the Grateful Dead that would see her back with her family having completely lost their trust, "I was hoping the second season would open with her being taken out of a concert on a stretcher while Queen's Tie Your Mother Down plays. That's all I had." Feig's long-term plan for Lindsay saw her as a human rights lawyer after spending part of her twenties as a performance artist in Greenwich village.
Lindsay's brother Sam would have gone on to the high school drama club, where his irresponsible drama teacher would have relied on him to look after her, creating an interesting dynamic. Sam's pal Neal would have sung out his angst about his parents' divorce in glee club, while Bill would have slowly blossomed into a jock due to his natural talent for basketball and his mother dating Coach Fredricks, thus fracturing the trio's friendship.
Kim would have come back from the Grateful Dead tour pregnant, and perhaps Daniel would have tried to act as a young teen father to the baby, though Feig says he, "always liked the idea that eventually Daniel would probably end up in jail." Nick may have gone into the army, while Ken would have done something akin to Feig's real-life high school friend who moved to Hawaii to smoke pot. "I can definitely see a scenario where Lindsay would have tried dating Ken—that would be really funny."
Millie would have turned into a burnout, and Cindy would have become a hard-core Republican, while guidance counsellor Mr. Russo would have been part of the house band at a low-rent club.
Whatever happened, according to Feig, the kids wouldn't have stayed in high school forever. "It was going to become much more of a story of a small town and who gets out and who doesn't."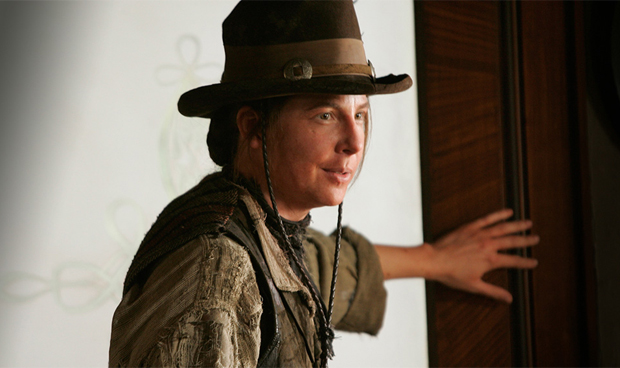 Deadwood (2004-2006)
In a 2008 featurette on the Deadwood box-set titled "The Meaning Of Endings," creator David Milch, in characteristically learned style, discusses the whole notion of what an ending is. After acknowledging that many viewers felt "betrayed and cheated by the abrupt termination of [Deadwood]," he goes on to call the idea that we are entitled to "a meaningful and coherent summarising of something which never concludes" a lie. (You can see a brief clip of the DVD extra, here.)
You can probably surmise from the above that Milch doesn't then go on to provide a blow-by-blow account of what would have happened to each of Deadwood's characters after season three concluded. That said, he does suggest that the show's characters based on historical figures would have gone on to follow the trajectory of their real-life counterparts. Seth Bullock, for instance, would have become a national figure as a frontiersman and a deputy U.S. Marshal, Calamity Jane would eventually be buried in the plot next to Wild Bill Hickok's, and after Al Swearengen's Gem Saloon was burned to the ground and rebuilt, he wouldn't have been the dominant figure of Deadwood that he used to be. His boozing and violence would have increased as his influence over the town waned.
In the featurette, Milch goes on to liken the character of EB Farnum to a cockroach able to survive after a nuclear attack. "With all the changes the town went through, Farnum stuck around and thrived." He also reveals his season four plans to bring in a character based on William Rockefeller Sr., the real-life conman father of US business magnate, John D. Rockefeller. "I wanted to bring in a guy who came into town as a medicine man, a physician and Cochran hated him." Milch planned to make Rockefeller Sr. "a bigamist psychopath who would spend six months every year in the Deadwood hills as Dr Levingston," a man who would sell medicine to the people which was really just booze. One for the potential film sequel, perhaps?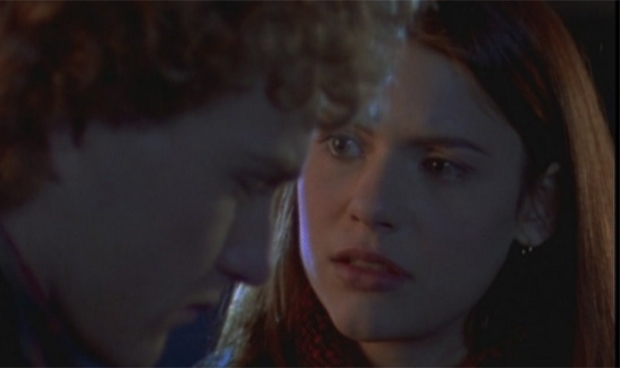 My So-Called Life (1994-1995)
Bess Armstrong, who played Angela's mother Patty in My So-Called Life revealed to Vanity Fair in 2014 (with the caveat that "[showrunner, Winnie] Holzman may deny all of this") that Graham Chase would have gone on to have an affair with Hallie Lowanthal, which would have sent Patty into a deep depression. "She told me that was the thing which was going to force Angela to become more of the adult in the household." Armstrong continued, "What was ultimately going to get Patty up and out of her depression was something terrible that was happening to Rickie. Rickie was somehow going to be in trouble, and that was going to be what got her up and out of bed."
Holzman herself told Vulture last September that she didn't know if Rayanne and Angela would ever become friends again, but "their lives would intersect majorly" and she "would never have stopped exploring their relationship." Delia (the girl who helped Rickie come to terms with his sexual identity) would have been Brian Krakow's girlfriend, "and he would have told everything about it to Angela. He would have used Angela to help him through that relationship, for advice and stuff. And it would begin to destroy her." "[Angela] would be in a relationship with Jordan, Brian would be in a relationship with Delia, and they would be longing for each other, basically." Poor Chase Face and Brain.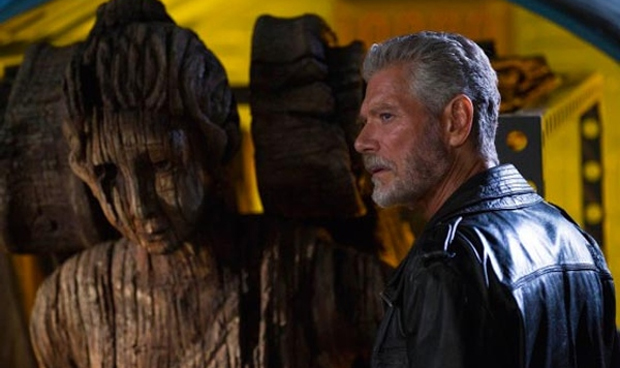 Terra Nova (2011)
A few months after Terra Nova's cancellation, executive producer and writer Brannon Braga, also of the Star Trek parish, told Sci-FI TV Zone (as cited by Nerd Bastards) what had been pencilled in for the second season. In short: hyper-smart dinosaurs: "We were going to find they were being massacred by what could be the possible next step in evolution for the dinosaurs. Some strange highly intelligent dinosaurs out there…"
In addition to the super beasts, the human conflict was to have escalated with "a big showdown" in which "Taylor was going to go crazy. The main source of conflict would be between Taylor and Jim Shannon, and they were going to battle for control of the colony and how to deal with these new dangers." You had us at super-smart dinos.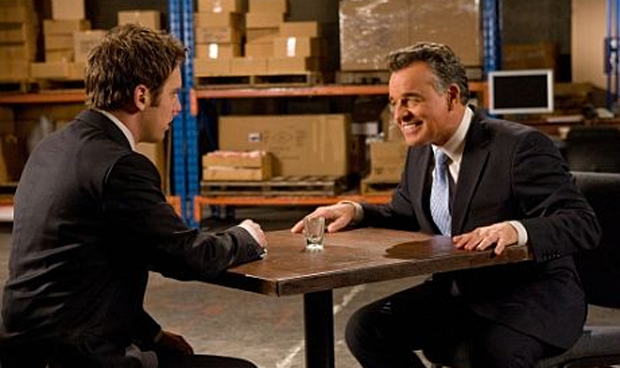 Reaper (2007-2009)
All thanks to this one go to Keith McDuffee at Cliqueclaque.com, who took it upon himself to interview Reaper creators Michele Fazekas and Tara Butters about what would have happened in a potential third season of this supernatural comedy.
The big question dangling at the end of season two was what the deal really was with Sam's parentage. Here's what Fazekas had to say:
"If you remember, Dad wasn't dead. And there was a whole reason why he wasn't dead. Basically, the whole premise that never actually had the chance to come out was the idea that Dad was a demon, who made a deal with the Devil. He fell in love with Sam's mom and wanted to marry her. So the deal was, fine, you're not a demon anymore. He was never fully human, either, which is why you can't kill him. So, in the pilot, when he said he was really sick and made a deal with the Devil, he wasn't 100% lying nor 100% telling the truth. And this is the reason why Sam is special: Sam is part human, part demon."

"Sam was led to believe he was the Devil's son, but that wasn't true. That's not the reason Sam had powers — the powers came from his father. His father was really his father. And part of his deal was that he was never really allowed to tell Sam the truth, and that's the reason why he says to him 'there's more to this than I can tell you.'"
Apparently, the Devil was trying to tempt Sam to go over to the dark side to negate the threat that this half-human/half-demon represented to old Nick himself. Ultimately for Sam Oliver though, "It would have been a happy ending — he would have gotten the girl and he would have gotten out of his deal with the Devil, and we would have found a way to get there."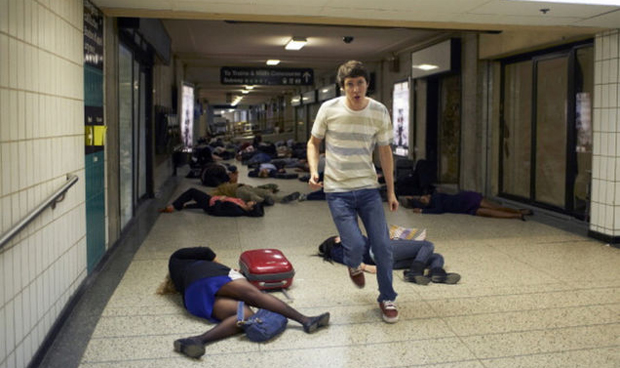 Alphas (2011-2012)
A bit of intertextuality for you: the Alphas cancellation cliff-hanger featured in an episode of The Big Bang Theory titled "The Closure Alternative" in which Sheldon obsessively pursues an answer to what happened next, first harassing the Syfy network ("If they didn't want to be yelled at by crazy nerds, they shouldn't have started a sci-fi channel") and finally contacting the Alphas finale writer, Bruce Miller, to hear it from the horse's mouth.
The fan fuss over the unresolved cliff-hanger, which saw Gary walking through Grand Central Station in New York, the only person not affected by Parish's photosimulator bomb, led to co-creator Zak Penn Tweeting fans a long list of joke hints for season 3, which you can read here. That was followed up by another joke answer, this time from co-creator Michael Karnow who told this Summer Glau fansite:
"In Season Three, Gary moves with his mother to Delaware where he drives an ice cream truck and gets involved with Civil War re-enactment. One thing leads to another and Gary is eventually elected to a team of reps covering Civil War re-enactment for the mid-Atlantic states as well as Ohio. The U.S.D.D.P. are a governing body resolving altercations among the paid membership. Decades later, Gary will retire and die quietly among friends and loved ones. That was the pitch – we were still seeking network approval when Alphas was sadly cancelled."
Er, so like Terminator: The Sarah Connor Chronicles creator Josh Friedman, it looks as though they're not telling.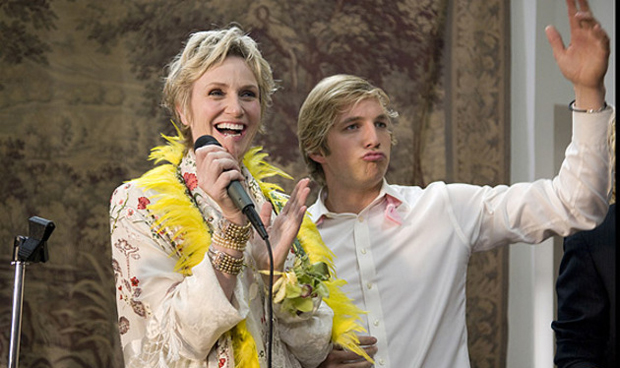 Party Down (2009-2010)
Starz cancelled Party Down at the end of its second season, at which point Adam Scott left to take up a regular role on Parks And Recreation, meaning that if a third season had been made, it would have been a very different show. According to this Hitfix interview with showrunner John Enbom, Scott was contracted to appear in three episodes of a potential third season so viewers would have been able to see what happened to Henry after that audition waiting room scene.
"We could always go for the thing where he went out for the audition and it didn't work out and he felt slapped back down," said Enbom, "or we could find him in the third season where, against his own better judgment, he's back on the treadmill." Henry's fate was only "glancingly discussed" according to Enbom, but he, Dan Etheridge and Rob Thomas were "always curious about how would [Henry] deal with it? What would he do if it did work out? What if we came back in the third season if he were a working actor again, now dealing with the people he once reacted to as the delusional strugglers, and "I'm the only guy who knows the score" and all of a sudden we see him back in the game? We were always interested in that fine line between what Henry is willing to believe, what he's willing to commit to and all of that sort of stuff."
As great as it was, Party Down is one of the few shows on this list which ends on pretty much a perfect moment.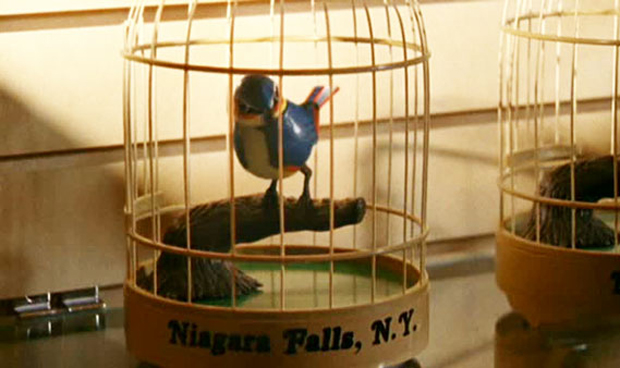 Wonderfalls (2004)
The DVD commentary for Wonderfalls' first and only season (just four episodes of which were aired on FOX before it was pulled from the schedules) reveals showrunners Bryan Fuller and Todd Holland's plans for season two and beyond.
For central character Jaye, the plan was to pursue the idea of her as a spiritual prophet, with brother Aaron eventually coming around to that idea too. The path to prophethood wasn't going to be easy for Jaye though, with the idea floated that she would have been institutionalised in a third season, after her therapist published a book on her "Joan of Arc" syndrome.
All of that was to be shored up by, in Fuller's words, "a miracle birth/Jesus arc" involving Jaye's sister Sharon becoming pregnant despite never having slept with a man. (If you want the biological details, in episode nine of season one, "Safety Canary," Sharon and Beth broke up, whereupon Beth returned to her ex-husband and had sex with him before returning to Sharon and having sex with her, hence the er, exchange of fluids.)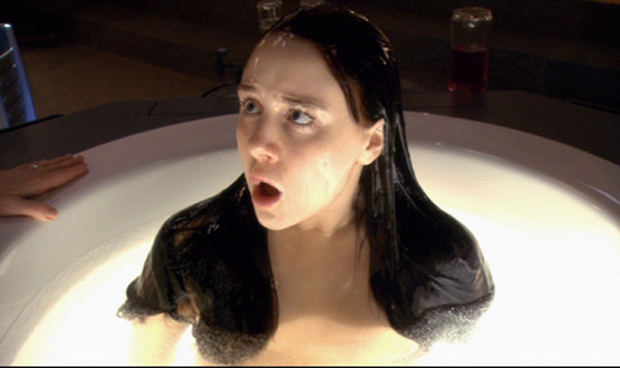 Caprica (2009-2010)
According to Caprica executive producer Kevin Murphy in an interview with Caprica Times, quoted here by I09, had it been commissioned, the show's second season would have leapt five years into the future. Murphy revealed that in that time, Zoe Graystone would have become a black ops soldier after a symbolic journey through the V-world that would have had her cross paths with one of Battlestar Galactica's Final Five.
According to Murphy, screenwriter Michael Taylor conceived Zoe's route to getting a new body and meeting Tyrol as involving a V-World "that's a sleepy little earth-like fishing village. A man is fishing at the end of a long pier and it turns out to be Aaron Douglas [Galen Tyrol]. The Final Five keep their brains active on their long journey to the 12 worlds by using their own V-World programs. They fish together for a while. Tyrol is very interested when she explains who she is and what her family is trying to accomplish. He gives her the gift of a fishing lure. When Zoe returns, the lure turns out to be code that gives them the piece they've been missing and Zoe gets a goo-bath."
Other small details revealed by Murphy include Joseph Adama moving into civil rights work, while Lacy and headmistress Sister Clarice forming "an uneasy alliance […] to rule Gemenon with an army of Cylons among their devout followers." So now we know.