News
House of Cards: Frank Underwood Is Less Terrifying Than President Trump
Current events have House of Cards on everyone's mind. What does the cast have to say about President Trump?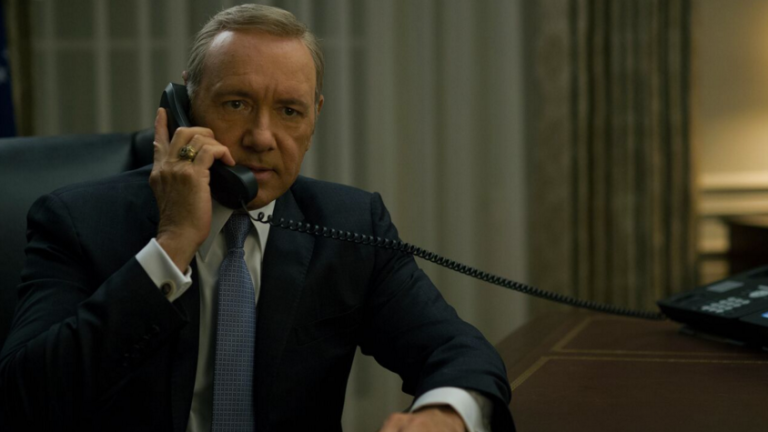 Usually the most compelling fictional universes in entertainment are the ones that borrow seeds from our own reality. It can be a piece of television as blatant as an episode of South Park or as nuanced as one of the dystopias of the science-fiction realm. With a show like House of Cards, the borrowed plays into the already established amoral world of the Underwoods, and given our current reality, it begs the question: Which would you rather live in?
As we ready for House of Cards season 5, the parallels between the reign of the Underwoods and our current political leader are all the more apparent.  We know all about Frank Underwood. For four seasons now he has kept us at the edge of our seats and surprised us with just how far he'll go to keep his place in the Oval Office. No one is ever safe in a Frank-governed land, but is it better than a Trump governed one?
Let's hear what the cast had to say when we sat down with them at Netflix's junket in New York.
 "When you really think about it, I would rather Frank Underwood—I know that he has killed someone," Mike Kelly who plays Frank's Chief of Staff Doug Stamper, tells me. "And I would rather him be the president than what we have currently."  
The election of Donald Trump jolted the entertainment industry. It provided for endless content across the board, from late night to the pump-up in consumption of dystopian film, literature, and television. By the looks of it, it seems that escapist culture is so far behind us, there's almost no where to turn if you want to get away for a little. Even The Real Housewives are talking politics. But as I spoke to Kelly and Neve Campbell (LeAnn Harvey) I had a new though. Is our current situation so bad that even a show that is so closely lined to our real world, one that has a main character and story so entangled with our every day, still escapist?