News
Homeland Season 6 Trailer, Release Date, Plot Details & Everything to Know
We all have the full trailer for Homeland Season 6, but if you have a Hulu or Showtime subscription, you can watch it now!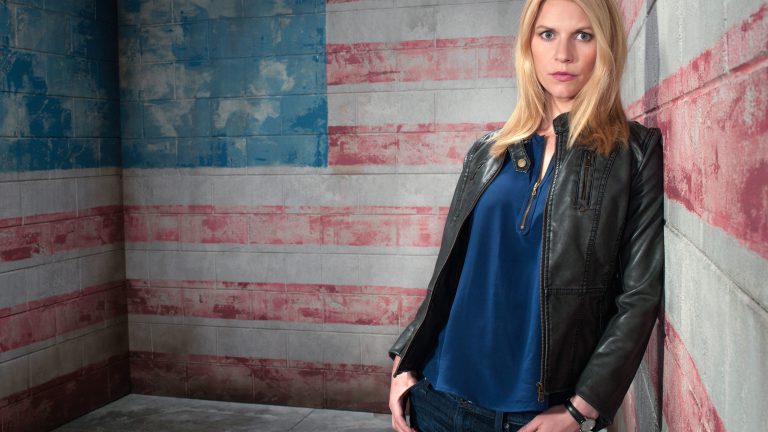 You can feel it in the air tonight, oh Lord. Yep, Carrie Mathison is back for Homeland season 6. After being moved from the fall to the spring for its premiere, Homeland already has its fans on the edge of their seat, but judging by the new trailer, we can expect things to heat up, even in the doldrums of winter, when Carrie goes to the Big Apple.
But even more exciting, you can watch the first full episode right now! Yes, in a surprising move of confidence, Showtime has dropped the season 6 premiere just in time for New Year's Eve for all Showtime subscribers. Right now, you can watch it OnDemand or on the premium network's streaming site, ShowtimeAnytime. Additionally, if you don't have your Showtime subscription (yet), then you can also check it out on Hulu! So what are you waiting for?
Just in case you needed any more incentive, in the below trailer, you can watch what happens when terrorists make the biggest mistake possible: attacking New York while Claire Danes' Carrie is in town.
Perhaps more intriguing still, it takes place in an alternate reality where a woman who respects the intelligence of our intelligence communities will be the 45th President of the United States. Sure, it might be fiction, however, it is likely the kind we all need right about now….
Here is also the first teaser if you missed it.
Homeland Release Date
Carrie Mathison will return. And an attack for Homelandseason 6 is imminent. As if you ever had any doubt? However, she is doing so at a different time, since as you've noticed, she has switched place with the Gallaghers of Shameless this fall.
Indeed, Showtime officially ordered a sixth season of Homeland rather easily after season 5 teamed with The Affair for the most impressive ratings line up at a premium cable network this past fall. And now we know exactly when that return will be. Surprisingly, Showtime has opted to have Homeland switch places with its usual winter series, Shameless. While the Gallagher clan will be returning in the fall, Showtime confirmed at TCA that Homelandseason 6 will premiere on Jan. 15, 2017.
Homeland Season 6 Story
Also, it looks like the storylines involving Berlin and Carrie's romantic suitor Otto During might be a thing of the past (maybe) since Showtime confirmed that Homeland season 6 is going to New York! And things are changing for Carrie and Quinn.
"Quinn is severely damaged. There is no question about that," said Levine Gary Levine, Showtime president of programming, at last year's TCA. "So, the life‑or‑death question remains, but it will not be ‑‑ if he should live, it will not be in any way, shape, or form the way he has lived to date."
This leaves plenty of room for fan speculation and guessing. At the end of season 5, Carrie Mathison is still very much out of the CIA while Saul Berenson practically begged her to come back. Meanwhile, Carrie has attempted to euthanize Peter Quinn after he appeared potentially brain dead following a failed terrorist execution. However, since we did not see Carrie go through with it (just as she imagined a sun rising through shuttered blinds, no less), it is hardly surprising that Quinn is still alive.
More intriguing is what could possibly drag Carrie back into the game again? Apparently, the series will be set in the two-month period between Election Day and the swearing in of the next POTUS. And with House of Cards' Elizabeth Marvel cast as the president-elect, we have a hunch who Showtime thinks will be winning in November's real-life contest as well.
Homeland Season 6 New Casting
In addition to Elizabeth Marvel playing the new president-elect in season 6, Dominic Fumusa, who played Jackie Payton's husband on Nurse Jackie, will have a recurring role on Homeland season 6, Showtime announced.
Variety, which first reported the story, didn't have much to say about Fumusa's role, other than he will play FBI Special Agent Ray Conlin. There is no word on how many episodes he will appear in or what the special agent might be specializing in.
Fumusa guest starred on the "Frenemies" episode of HBO's Sex and the City as Carrie Bradshaw's ex-boyfriend Jim. He also starred in the film 13 Hours: The Secret Soldiers of Benghazi (2016), which was directed by Michael Bay. Furmusa had a recurring role in As the World Turns.