News
Homeland Premieres First Two Episodes of Season 4 Together
Showtime has announced that first two episodes of Homeland Season 4 will air back-to-back during its October premiere.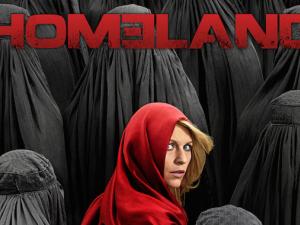 It might appear that Showtime has figured out Homeland has a slight credibility gap it needs to close after its previous sterling reputation from season one and season two. Season three, needless to say, left some fans perplexed about the direction of the series. And the most recent trailer for Homeland season four was nothing if it wasn't a promise of a new status quo and a new shot of adrenaline in the arm of a series known for fast turns and sudden, shocking surprises.
Well Showtime has thrown out another one as well: the first two episodes of Homeland season four will air back-to-back on its October 5th premiere date later this year!
"In the aftermath of Homeland's stunning finale last season, there is such strong anticipation for the start of season four that we wanted to give Homeland fans an extra generous helping of Carrie and company," said Gary Levine, Executive Vice President, Original Programming, Showtime Network.
As last season drew to a close, Carrie Mathison (Emmy Award winner Claire Danes), pregnant with the late Brody's (Damian Lewis) baby, got promoted to a new post overseas while Saul Berenson (Emmy and TonyAward winner Mandy Patinkin) contemplated his future outside of the CIA. Season four, filmed entirely on location in South Africa, will find Carrie assigned to one of the most volatile and dangerous CIA stations in the Middle East where she is back on the front lines in the war on terror. Along with Danes and Patinkin, Emmy nominee Rupert Friend will return for season four, along with Tracy Letts, Nazanin Boniadi and Laila Robins who are series regulars. Produced by Fox 21, the series was developed for American television by Alex Gansa & Howard Gordon, and based on the original Israeli series Prisoners of War by Gideon Raff.  Along with Gansa, Gordon and Raff, the executive producers for season four are Alexander Cary, Chip Johannessen, Meredith Stiehm, Avi Nir, Ran Telem and Lesli Linka Glatter.