Features
Holiday Gift Guide 2018: DVDs and Blu-rays for Geeks
Here's a rundown of the best -- and nerdiest -- DVDs/Blu-rays of the year!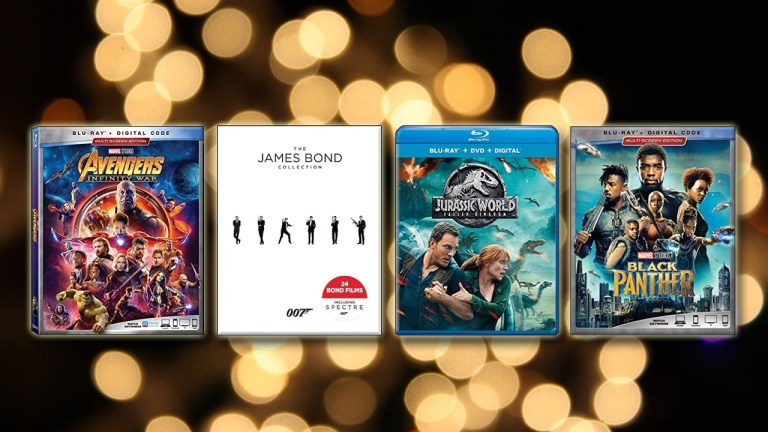 We've searched far and wide to bring you the best shopping recommendations! Just a note: Den of Geek may receive a small commission from links on this page. Prices & stockage are accurate as of time of publication.
A brief history lesson: People turned to DVDs and Blu-rays because they were tired of cable television. Then streaming services came along, and these same fickle folks grew tired of DVDs and Blu-rays because who wants to go through the trouble of having to get up and physically put a disc in a machine. But recently there have been a few new wrinkles in the home viewing saga. First off, complicated rights issues means that not every movie will remain on Netflix once it's up there. Then there's the fact that there are now so many streaming services available — including Hulu and the soon-to-be-deceased Filmstruck — that consumers who cut the cord on cable now find themselves dealing with comparable bills to pay for all of these options. And so now the pendulum is slowly swinging back towards physical media once again.
We are more than fine with this. After all, there are few things as annoying as settling in for a night of Doctor Who binging only to discover that it is no longer on demand. With DVDs and Blu-rays, this is never a problem. From collector's sets to boutique releases and beyond, here are our picks for 2018's must-have discs.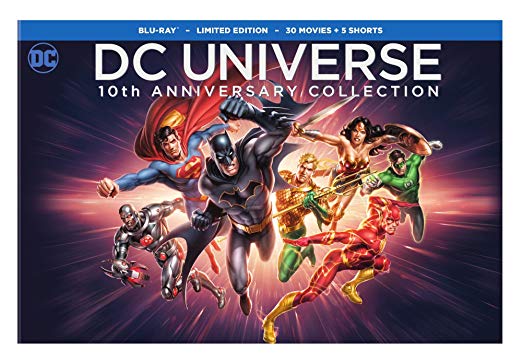 DC Universe: 10th Anniversary Collection
Although DC's live-action films have been struggling, everyone seems to overlook how the majority of the company's animated films have been truly great. Yes, there is the occasional clunker like Batman: The Killing Joke (ugh), but have you seen Justice League: The New Frontier or Batman: Year One? These efforts are fantastic adaptations of the source material and entertaining in their own right, and they are just the tip of the iceberg. This expansive 32-disc collector's set features 30 DC animated films, tons of special features, collectible packaging, an adult coloring book, and exclusive coins. Marvel may have the box office tied up, but when it comes to animated films they can't hold a candle to DC these days.
Buy DC Universe: 10th Anniversary Collection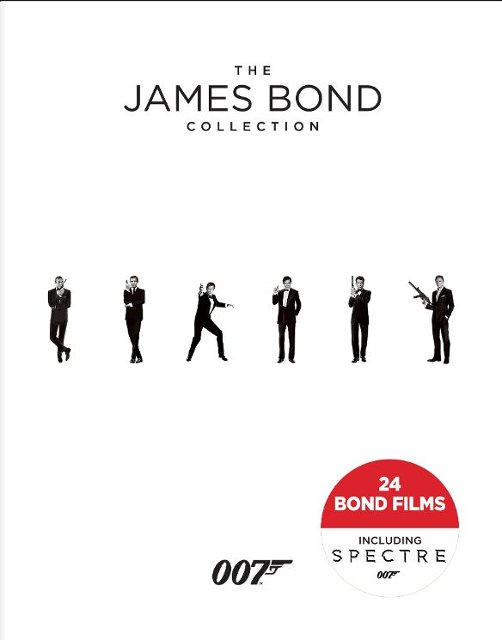 The James Bond Collection
We hope you'll forgive us for saying so, but this Blu-ray collection of all of the official James Bond films — from Dr. No to Spectre — packed with mind-blowing special features has us both shaken AND stirred.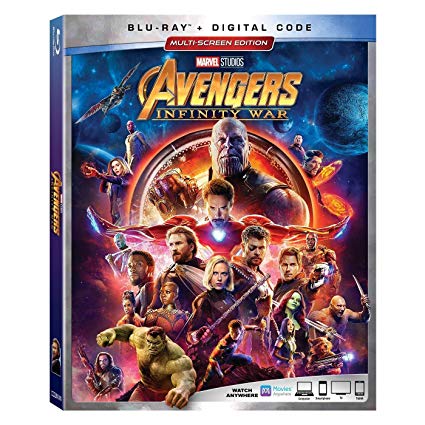 Avengers: Infinity War
Yeah, we fully admit that this one is the most obvious of choices, Avengers: Infinity War. Since you are reading this very website, you know our feelings on this flick. It's definitely a great gift idea, but you just have to make sure whomever you are planning on getting this for doesn't already have it. Because if that person is anything like us, they got this baby the second it hit stores.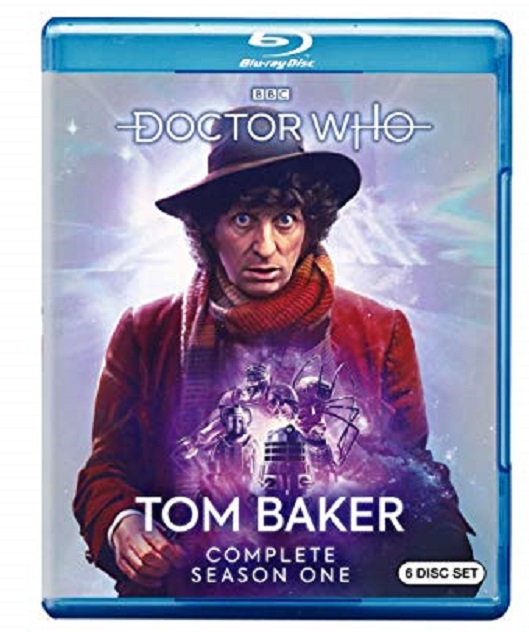 Doctor Who: Tom Baker Complete Season One
Would you like a jelly baby? This stunning Blu-ray set collects the entire 12th season of Doctor Who…which just so happened to be Tom Baker's first year in the role. Out of the gate, Baker's Doctor is one full of wonder and mischief and he remains a joy to watch all these years later. The five serials that make up this season — "Robot," "The Ark in Space," "The Sontaran Experiment," "Genesis of the Daleks" (widely considered to be the definitive Classic Who story), and "Revenge of the Cyberman" — are solid, making this not only a great gift for Whovians, but a perfect entry point into the series for the unitiated as well.
Buy Doctor Who: Tom Baker Complete Season One
Doctor Who: Peter Davison: Complete Season One
Then again, if you prefer your Doctor wearing celery as opposed to excessively large scarfs, Peter Davison's first year as the Timelord may be more to your liking.
Buy Doctor Who: Peter Davison: Complete Season One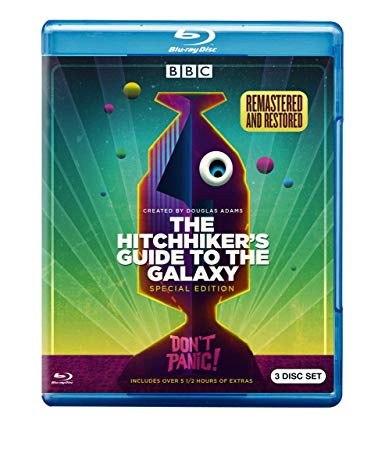 The Hitchhiker's Guide to the Galaxy Special Edition
Don't panic, as the 1981 television version of The Hitchhiker's Guide to the Galaxy is finally on Blu-ray. Forget the problematic 2005 film adaptation, this is Douglas Adams' hilarious space saga as it was meant to be seen. Featuring several cast members from the original radio series (including Simon Jones as the bewildered Arthur Dent and a scenery-chewing Mark Wing Davey as Zaphod Beeblebrox) and, for their day, impressive special effects, this six-episode program takes viewers from the destruction of Earth to the Restaurant at the End of the Universe and back again. This newly remastered version means that the series has never looked or sounded as good, and the special features from the DVD release — including a touching tribute to Douglas Adams — have been ported over alongside new exclusive features. A true intergalactic hitchhiker will always know where his or her towel is, but this Blu-ray shouldn't be far behind either.
Buy The Hitchhiker's Guide to the Galaxy Special Edition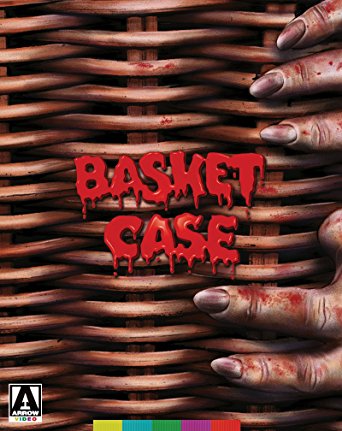 Basket Case
It was a tough call, but our pick for this year's best horror Blu-ray is Basket Case. Director Frank Henenlotter's 1982 low-budget gorefest about two formerly conjoined twins — one of whom is horribly deformed and lives in the titular basket — who get revenge against those who performed the operation that separated them has had a fascinating journey in its 36-year-existence. Originally a staple on the New York City midnight movie circuit, the film found a larger audience thanks to VHS rentals and cable TV airings. Due to the film's tongue-in-cheek humor and how it serves as an inadvertent document of a sleazy NYC that no longer exists, recent years have seen Basket Case getting a critical re-evaluation. (Indeed, the stunning 4K restoration featured on this disc was created by the Museum of Modern Art, proof that this film has made the big time). So, what's in the basket? One of the sickest, funniest, and downright lovable horror films ever made.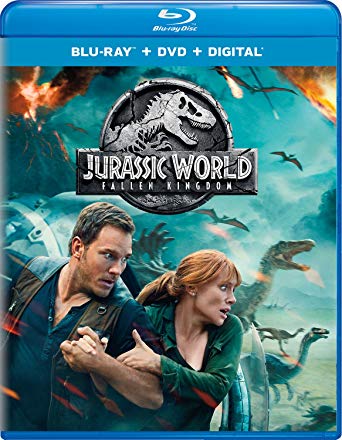 Jurassic World: Fallen Kingdom
To be perfectly clear: By no means do we think that Jurassic World: Fallen Kingdom is anything more or less than the goofiest entry in this long in the dino tooth franchise. That said, you almost certainly have a relative or an office Pollyanna or some sort of obilgatory holiday bullshit where you are going to require an inexpensive and inoffensive gift. And that's where this Blu-ray comes in. See, everybody's happy. Well, this is 2018, so not really, but you get the idea.
Buy Jurassic World: Fallen Kingdom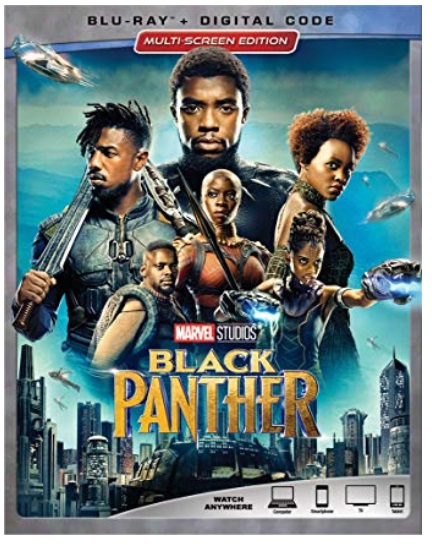 Black Panther
We are seriously considering buying like 20 copies of this and giving it to everyone on our shopping list, just because it's that good. Consider this movie the anti-Jurassic World: Fallen Kingdom, a blockbuster with heart, endlessly complex characters,  and social relevance. If the dino-flick is our suggestion for something to buy for people you must shop for, then Black Panther is a film for people in your life that you cherish and want the best for.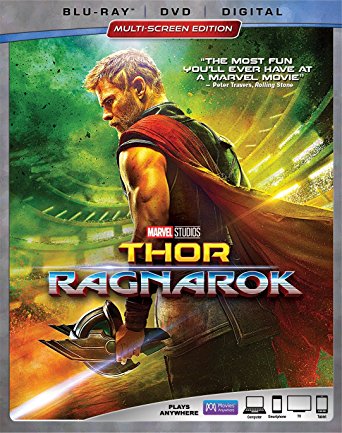 Thor: Ragnarok
If anyone is out there grumbling "boy, this guide sure does have a lot of Marvel movies in it," well, then so does life. Just deal. But you know what there's still not nearly enough of in this damaged and dying world of ours? Jeff Motherfucking Goldblum. So you're goddamn right we are going to suggest this flick, which features the man's most hyperkinetic and amazing performance since Vibes, to buy for someone. Hell, we wish there were a Jeff Goldblum cinematic universe, so someone get on that.