News
New Hitchhiker's Guide to the Galaxy TV Series Coming to Hulu
Hulu will adapt Douglas Adams' The Hitchhiker's Guide To The Galaxy.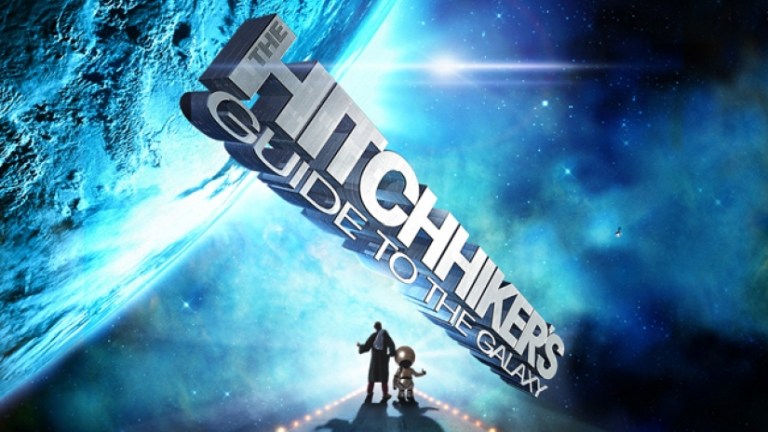 So long, and thanks for all the fish! The dolphins will once again be getting the hell off this awful globe in a new adaptation of Douglas Adams' The Hitchhiker's Guide to the Galaxy at Hulu. Disney owns the Hitchhiker's Guide IP, so resistance is futile – not that the author himself, who passed away in 2001, would likely have much of a problem with it springing back to life again.
Carlton Cuse is at the helm of the developing series (via Deadline). The man behind Lost, Amazon's Jack Ryan, and Netflix's upcoming comic book series, Locke & Key, has teamed up with Wonder Woman writer Jason Fuchs for the project.
The Hitchhiker's Guide to the Galaxy has been a stage show, a comic, a TV series back in 1981, a video game in 1984, and also a 2005 film, starring Martin Freeman, Sam Rockwell, Mos Def, Zooey Deschanel, Bill Nighy, John Malkovich, Stephen Fry, and the late and great Alan Rickman. Now, the story of Arthur Dent, who manages to leave Earth before it's destroyed by the interminable alien Vorgon race, will live again on the small screen.
Cuse and Fuchs are apparently both huge fans of The Hitchhiker's Guide to the Galaxy, and will both write and showrun the "modern updating" of the story, with Fuchs penning the pilot script.
So, who would you like to see as the new versions of Arthur Dent, Ford Prefect, Trillian, Slartibartfast, and Zaphod Beeblebrox? Would it bother you if the entire series became wholly American in nature? Please share your thoughts!
We think Al might be onto something with his dream-casting of Matt Berry as Zaphod…
Read and download the Den of Geek SDCC 2019 Special Edition Magazine right here!