News
History Documentary Special Tracks Detroit: Comeback City
The engine of American capitalism gets an overhaul on History channel's Detroit: Comeback City.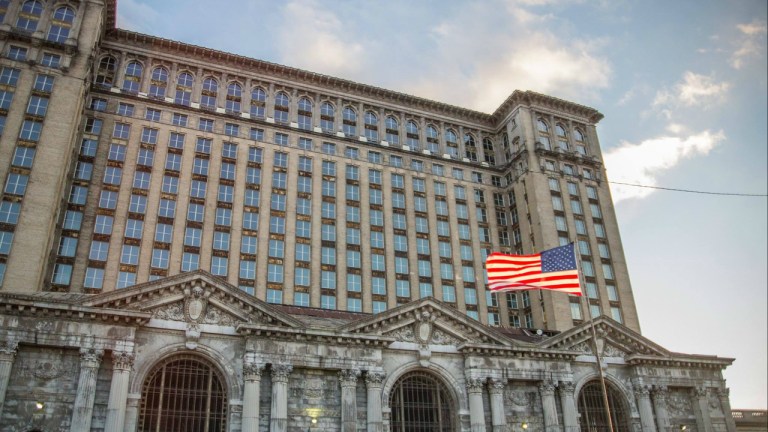 The Motor City moved the country until it stalled, but the new History documentary Detroit: Comeback City shows how it got back on track.
Detroit: Comeback City is narrated by Academy Award-winner and Detroit native JK Simmons. The special features real Detroiters who recount the stories of their relatives who helped build the city and the country. Among the interview subjects are Professor Henry Louis Gates Jr., Pulitzer Prize-winner Dr. Heather Ann Thompson, Bill Ford and NASA Astronaut Jerry Linenger.
"The Detroit thing is all about surviving," Alice Cooper says in the documentary.
Detroit went from "the engine of American capitalism to a city of ruins that is now on the cusp of an exciting rebirth," according to the official statement from History. "From Henry Ford's automated assembly lines that turned Detroit into a wheelhouse of innovation to the factories that made the city WW2's arsenal of democracy, we will hear from those who found freedom and prosperity in the Motor City, including those who fled racism in the South to build a new life, and those who lived through the city's 1967 riots and the city's eventual downturn – leading to Detroit's painful filing for bankruptcy in 2013.
You can watch the trailer here:
The upcoming original documentary special will recount the "saga of the rise, fall and rebirth of Detroit through the iconic Michigan Central Station." The MCS was designed by Warren & Wetmore and Reed and Stem, the firms that designed New York City's Grand Central Terminal. The station was built in the early 20th Century to announce "Detroit's dream for the future. The station was an emblem of Detroit's innovative power, but after six decades it was shut down and abandoned, a painful symbol of the city's demise."
Ford Motor Company, which bought Michigan Central Station, recently announced plans to transform the building into an innovation hub.
"Part of History's mission is to not just tell stories of the past, but capture history as it unfolds," Eli Lehrer, History's executive vice president of programming, said in a statement. "Working together with organizations like Ford Motor Company, we are able to breathe new life into the past by working together to save our most precious landmarks for future generations."
Detroit: Comeback City premieres Sunday, July 1 at 9 p.m. on History.