News
High Fidelity: John Cusack Weighs in on Gender-Swapped TV Series
Disney is set to adapt Nick Hornby's 1995 novel High Fidelity for television, with a female lead...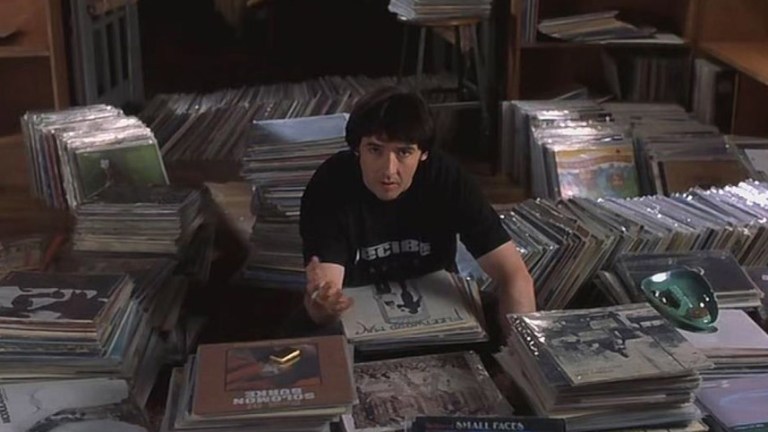 Disney is planning to adapt Nick Hornby's bestselling novel High Fidelity as a TV series for its new streaming service according to Deadline. The more 'family-friendly' show will feature a female lead, "a record store owner talking straight to the camera as she chronicles past relationships," and be penned by Bull and Ugly Betty writers Veronica West and Sarah Kucserka.
The 2000 movie version of High Fidelity starred John Cusack as Rob Gordon, a recently-dumped record shop owner who decides to track down some of his old girlfriends in pursuit of understanding why he just can't make his relationships work. During this period of reflection, he notices that he's falling back into the very same bad habits that he's keen to start growing out of. 
Cusack, a highly prolific Twitter user (to put it mildly) used his platform on the social media site last week to address fans' questions about the new adaptation, and although he's all for the gender-swapping of Rob Gordon, he's not altogether sold on the rest of it, seemingly making reference to Disney's 'family-friendly' approach, and how that might spell doom for the planned series:
"The woman part seems good / the rest not so much," he wrote. "But it's nicks book hope at least he's involved- if he's not – it'll suck."
The actor later added that "Of course – they want to brand their thing with our thing- they'll f**k it up ;)."
When the novel first arrived in 1995, and Stephen Frears' film first debuted in 2000, many men were outspoken about relating to the central character of Gordon (played with aplomb by Cusack). While this was initially comforting to some, others began to realise that this may not in fact be…well, a good thing, especially given Gordon's lack of ability to change for the better, even as an adult, until a key epiphany takes hold of him. A low-key backlash against the 'Rob Gordons of the world' grew quickly over the next decade, and the character even managed to make our own 2014 list of The Top 50 Assholes In Cinema.
But if Disney is going to do this, we kinda hope it'll retain the deeply flawed and unbearable nature of their own Rob (Roberta?), regardless of gender. Commitment issues affect plenty of us, and while we often remain faithful to our personal geekery, our obsession with shiny new things has only grown exponentially with technological advances, and an increasingly 'disposable' culture in the last two decades. There are certainly themes here that could connect with old and new audiences alike.