News
Hey Arnold The Jungle Movie: New Trailer and Release Date
Nickelodeon is finally resolving the cliffhanger of one of its beloved shows in Hey Arnold: The Jungle Movie.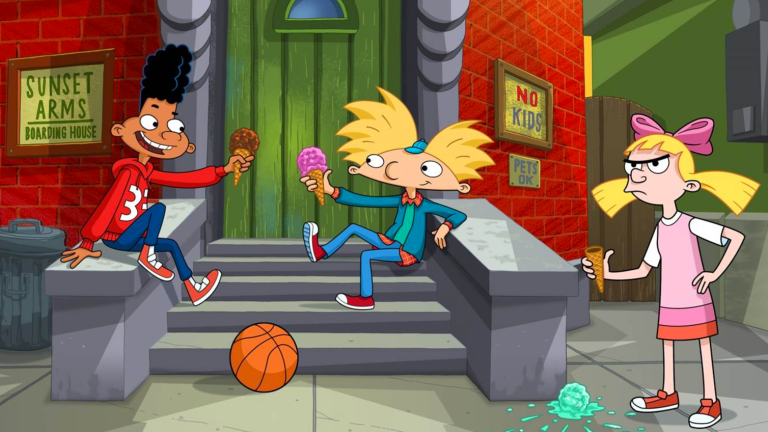 Hey Arnold! fans have waited quite a long time to find out what exactly happened to their football-headed friend after the series finale teased the biggest adventure of his young life. Hey Arnold! was unfortunately cancelled and plans for a second feature film were ultimately dropped. It left creator Craig Bartlett feeling like he let his fans down for a long time, but Nickelodeon thankfully is bringing Arnold and his pals back 15 years later to finish the story.
Hey Arnold: The Jungle Movie, a feature-length TV special, will premiere on Friday, November 24 at 7PM. You can watch the newest trailer below which features some teases to moments Hey Arnold fans have been waited 15 years for.
Of particular interest is that Arnold's full name looks to be fully revealed. Bartlett has mentioned in previous interviews that this movie will answer many of the questions fans have asked him about the series over the years and finding out Arnold's full name is a big one.
You can also find the previous trailers and clips below. First off is the trailer that was unveiled at NYCC.
We also got a look at SDCC of a scene featuring all of Arnold's friends.
The network also released a first look at Hey Arnold: The Jungle Movie with narration by Bartlett. In the video, he tells fans where the film will pick up and the inspiration behind it. You'll see some first-look sketches as well. Watch the video below!
Hey, football head! Shamus Kelley is hyped for this movie. Follow him on Twitter!