News
Heroes Reborn News: Premiere Clips
Here's everything you need to know about Heroes Reborn! Check out the clips from the Heroes Season 5 premiere.
When Heroes hit NBC way back in September 2006, the superhero craze that currently consumes the film world was just firing up. Batman and Superman had made their returns to the big screen, the X-Men capped their first trilogy, while a plethora of other superhero properties hit multiplexes and began development. Superheroes were a hot commodity in theaters, but as far as television, the market had barely been tapped. Sure, many superhero series graced screens during the '90s, and a few others like Smallville kept the genre alive during the next decade, but networks weren't looking to comic book-inspired stories like today.
Heroes scratched the superhero itch in the TV world, stylizing itself to match the aesthetic of comic book panels while presenting origin stories in a world-building fashion that led into a season-encompassing arc. Fans and critics alike responded to Heroes' spectacular first season, granting it high ratings and critical praise, but subsequent seasons lost the approval of both groups, and the show was unceremoniously axed by NBC in 2010.
Flash forward to 2015 and TV series like Agents of SHIELD, Arrow, Gotham, Agent Carter, and yes, The Flash are in vogue, leading NBC and creator Tim Kring to believe that it's the perfect time to revisit the Heroes universe with a reboot, Heroes: Reborn. So what can we expect from Heroes season 5? We've compiled everything we know about Heroes: Reborn right here.
Heroes Reborn Latest News
Check out two new clips from the Heroes Reborn series premiere…
Heroes Reborn Premiere Date and Time
The first episode of Heroes Reborn will be a two hour event. How do we know this?
— Heroes Reborn (@heroes)
August 13, 2015
We have some more substantial information down below…
Heroes Reborn Digital Series
As promised ages ago, there's a digital prequel for Heroes Reborn. The official title is Heroes Reborn: Dark Matters, and you can watch the first episode right here. 
You'll have to go to the Heroes Reborn app to see the other five episodes, though!
Heroes Reborn Video Games
Imperative Entertainment has teamed with Universal Partnerships & Licensing to produce two new Heroes: Reborn games to coincide with the launch of the series. 
Heroes Reborn: Gemini will be available for PC, Mac and consoles. The game is a first-person action adventure game that follows Cassandra, a young woman who is determined to solve the mysteries of her past while discovering her new powers.
Heroes Reborn: Enigma will be available for smartphone and tablet and will be a first person action-puzzle game following Dahlia, an evolved human with incredible powers, as she attempts to escape captivity at a secret government facility called The Quarry.
The two games tell interlocking stories, sharing characters, story points, and game play dynamics, but can be enjoyed seperately. This marks the first foray into video games for the Heroes universe. A trailer for the games is expected to premiere at Comic-Con.
Hereoes Reborn Motion Posters
With many familiar faces returning to Heroes: Reborn, there hasn't been a lot of attention given to the new characters joining the Heroes universe. But now NBC has released new motion posters for two of Heroes: Reborn's new characters.
First up is Tommy, played by Robbie Kay, an awkward teen who's terrified of his new powers, just seeking a normal life, like trying to persue the girl of his dreams, Emily (Gatlin Green).
Next we have Joanne, portrayed by Judith Shekoni. Joanne's character is described as a vigilante and she'll be paired up with Zachary Levi's Luke to avenge a tragic loss.
We'll have more character details as they're released.
Heroes Reborn Official Trailer
The first official trailer for Heroes: Reborn has arrived, this time a bit longer. With a children's choir eerily singing Metallica's "Nothing Else Matters," the new trailer shows us several glimpses of our new cast, a couple flashes of old characters like Noah "HRG" Bennet and militaristic Future Hiro, all played over those jingostic quotes about heroism that we are used to from the series. Check it out below!
There was another trailer revealed at SDCC. Watch it here: 
We have a new trailer for Heroes Reborn! With the September 24 premiere date quickly approaching, NBC has been reving up their promotional efforts for the returning series. I wonder how long until some ad executive crafts the next, "Save the cheerleader, save the world," slogan? That thing was everywhere in 2006 and that was before Twitter and the beginning of the hashtag trend in marketing. Anyway, check out the newest trailer below.
Heroes Reborn Story
NBC has also released a new official synopsis for the 13-episode season, and it sounds like a lot has gone down since we last left the Heroes universe. Read all of the details below!
A year ago, a terrorist attack in Odessa, Texas, left the city decimated. Blamed for the tragic event, those with extraordinary abilities are in hiding or on the run from those with nefarious motives.

Two such vigilantes include Luke (Zachary Levi, "Chuck") and Joanne (Judith Shekoni, "The Twilight Saga: Breaking Dawn – Part 2"), who are seeking to avenge a tragic loss.

Noah Bennet, aka H.R.G. (Jack Coleman, "Heroes"), has gone off the grid but conspiracy theorist Quentin Frady (Henry Zebrowski, "A to Z") finds him and opens his eyes to the truth behind the Odessa tragedy.

While in hiding, some are discovering their newfound skills. Awkward teen Tommy (Robbie Kay, "Once Upon a Time") just wants to be normal and win the girl of his dreams, Emily (Gatlin Green, "Criminal Minds"), but normalcy is virtually impossible after learning of a new ability that terrifies him. Coming from a very sheltered upbringing, a bold and ethereal teenager, Malina (Danika Yarosh, "Shameless"), has been told she is destined for greatness. In Tokyo, a quiet and unique young woman, Miko (Kiki Sukezane, "Death Yankee 3"), is trying to track down her missing father while hiding an extraordinary secret that will make her a force to be reckoned with. Elsewhere, a different type of hero is emerging through former soldier Carlos (Ryan Guzman, "The Boy Next Door").

Meanwhile, Erica (Rya Kihlstedt, "Masters of Sex"), the head of the highly successful tech conglomerate Renautas, has an agenda of her own.

For better or for worse, some are fated to cross paths with assorted heroes of the past, including Hiro Nakamura (Masi Oka), Matt Parkman (Greg Grunberg), Mohinder Suresh (Sendhil Ramamurthy) and the Haitian (Jimmy Jean-Louis), among others. Yet, together, their ultimate destiny is nothing less than saving the world and mankind.

Joining Kring are executive producers James Middleton ("Terminator: The Sarah Connor Chronicles") and Peter Elkoff ("Sons of Anarchy"). "Heroes Reborn" is produced by Imperative Entertainment, in association with Universal Television.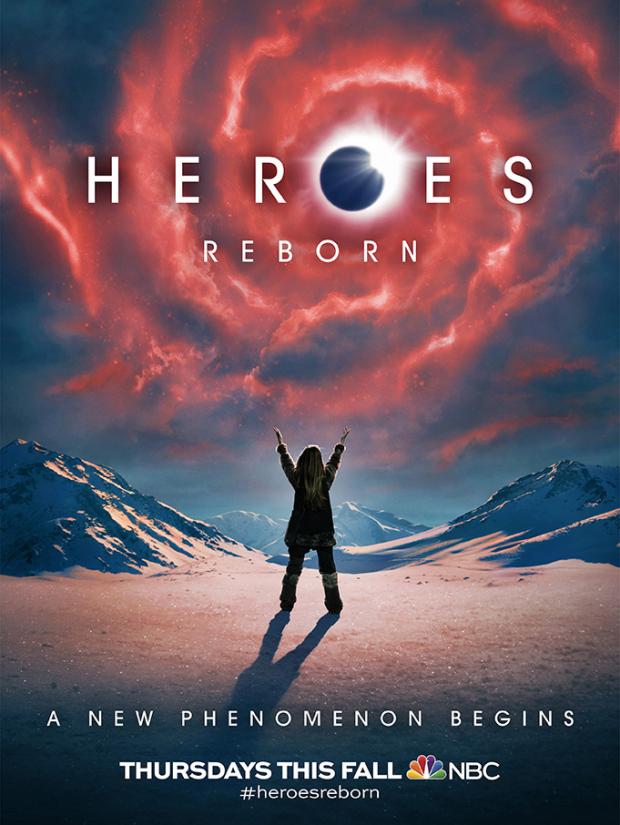 Heroes Reborn Story
NBC released a new official synopsis for Heroes Reborn:
From original creator Tim Kring, the supernatural phenomenon begins again with a fresh crop of inspiring heroes who take on the ultimate struggle between those with extraordinary abilities and those with nefarious motives to hunt and harness their powers. Epic adventures await these newly empowered allies as they cross paths with some of the original characters (such as the beloved "HRG" and fan-favorite time-traveler Hiro Nakamura), unlocking the mysterious fate of the universe and their place within it. The cast of "Heroes Reborn" includes Jack Coleman, Zachary Levi, Masi Oka, Judith Shekoni, Robbie Kay, Henry Zebrowski, Kiki Sukezane, Ryan Guzman, Danika Yarosh, Toru Uchikado, Eve Harlow and Gatlin Green.
Titan Comics will produce a Heroes Reborn comic, that will help tell the story of one of the show's new characters. The comic series will be written by Supervising Producer Seamus Fahey and Zach Craley and illustrated by Rubine.
"Our new Heroes series is being created in close collaboration with the team behind the NBC show." said Chris Teather, Publishing Director, Titan Comics. "These aren't just comics; they're bonus episodes!" 
Heroes Reborn Cast
We did our best to predict who'd be returning for this new season, and so far, we been hit and miss. Jack Coleman is a returning member of the original cast that will be reprising his role as Noah Bennet, or as the fans love to call him, H.R.G.
Tim Kring also offered up this nugget regarding the return of Jack Coleman: "I approached Coleman because he was a character who had a spine through the series that allowed you to meet new characters. So he's a character I wanted to make sure had a little part at the beginning of this thing."
As for new characters, Zachary Levi is said to be a major player in the new season. In a statement, Levi said "One of my first, and fondest, memories of joining the NBC family in 2007 was having the pleasure of getting to know Tim Kring, and the cast of Heroes. I was a fan of their collective work and always thought it was such a fantastic and fun world they got to play in. With Heroes: Reborn, I'm honored to have the opportunity to bring more of that world to life, and excited to help in offering the fans of the franchise an epic new installation of a series that made such a huge impact on entertainment."
Zachary Levi has been making the rounds talking about his new role on the returned series.
In an interview with Entertainment Weekly, Levi reveals he was attracted to role because it "wasn't Chuck." Levi will be playing Luke, a husband trying to avenge the death of his child. The weighty character description speaks to the grounded nature of the new season.
This is a very grounded — I mean, it's people with abilities but that's your only consent, the other rules of the world still apply," Levi says. "We are portraying real people but with real loss and real grief and complications you want to always be able to go through it in a way that makes sense in your heart, to bring that character to life in a real way because that's ultimately what the audience is connecting to."
Levi goes on to discuss how the new season is able to stay so grounded because of the shorter episode order from NBC.
"I think the first season of the original, there was a real dark groundedness. I think that they were definitely having a hard time juggling. You know network television is really a difficult thing to drag out for 24 episodes and still have every episode mean something and then at the end kind of getting to a place where you're like, 'Where do we keep going with this? How do you double down on the success that we've already had?'," Levi says. "I remember that second season of Heroes, I'd never seen, nor have I ever seen since, a television worldwide press tour like that where they split a cast up all through Europe and Asia and another group was like North and South America. They went everywhere. It was like a Marvel movie, almost. It's really difficult to kind of maintain that same hype and power and success of a show, you start sometimes losing a bit of groundedness, but with 13 episodes in this miniseries I think that's kind of certainly what we're trying to get back to."
There's plenty more over at EW.
Robbie Kay (Peter Pan on Once Upon a Time) has joined the cast of Heroes Reborn as a new character. No other details are currently available, but there hasn't been much in the way of announced casting until now. With Heroes Reborn about to ramp up production, we expect more casting announcements to follow shortly. (via Deadline)
Henry Zebrowski (A to Z) has joined the cast of Heroes Reborn. As with most of the other casting announcements, no details are being offered yet, but we do know he's a series regular. More on this as we get it! (via The Hollywood Reporter)
Hiro is coming back for Heroes Season 5! Masi Oka will return for Heroes Reborn. The announcement came via the official Heroes Twitter account. 
Oka is the second major castmember to return after Jack Coleman. We imagine he won't be the last.
— Heroes Reborn (@heroes) 
March 27, 2015
Jimmy Jean-Louis will reprise his role as "The Haitian" on Heroes Reborn. This is the guy who could erase people's memories and block the use of other superpowers nearby. Deadline first reported that Mr. Jean-Louis would return.
Dylan Bruce of Orphan Black fame will play a recurring role on Heroes: Reborn, according to a Deadline report. There are currently no character details available. 
Greg Grunberg will be back for Heroes season 5. Gunberg played Matt Parkman, telepathic detective (which sounds like it would be an awesome title for a TV show) during the series' original run. Entertainment Weekly reports that he'll have a "guest arc" on the Heroes Reborn, so it won't quite be a regular thing.
Rya Kihlstedt (Dexter) has joined the cast of Heroes Reborn. Like most of the other new characters, no details are available about her role. Entertainment Weekly first reported the news.
Eve Harlow is joining the cast. You may know her from The 100, or for smaller roles in Juno, Jennifer's Body and Lost After Dark. 
The show has also added Francesca Eastwood (Jersey Boys) and Pruitt Taylor Vince (True Blood) in recurring roles. as usual, there are no details on their roles.
Nazneen Contractor (Covert Affairs) has joined the Heroes Reborn cast. All we know about her (courtesy of Deadline) is that her character's name is Farah and she's "a mysterious character who is militant, tough and stoic."
And who wants some more Mohinder? Deadline is reporting that original cast member Sendhil Ramamurthy has officially signed on to reprise his Heroes character, Dr. Mohinder Suresh, for a guest arc on the forthcoming Heroes: Reborn.
Cristine Rose, who played Angela Petrelli in the original series, has just been confirmed to return, as well.
For five seasons, Ramamurthy played Mohinder Suresh, a son and geneticist obsessed with not only continuing his father's research on evolved humans, but discovering his father's murderer. Though Mohinder's storylines had their ups and downs, including a bizarrely mishandled attempt to turn him into a walking homage to The Fly, his character certainly kick-started the events of the original series, and it's fitting that he'll be around to see the beginning of this new chapter.
As for who will definitely not be returning, Coleman's oncreen daughter Hayden Panettiere didn't even know that the return was happening and said she has, "nothing to do with it." Similarily, Milo Ventimiglia shot down rumors of a return, and recently, Zachary Quino confirmed that fan favorite Sylar will also be absent. You can also count out Ali Larter, who told fans that she's too busy with her new gig on TNT's Legends.
Noah Gray-Cabey, who portrayed Micha Sanders during Heroes' original run, will appear for a "guest star turn" on Heroes: Reborn. The news came courtesy of a Heroes: Reborn promo reel that was shown at a Canadian upfront presentation.
Gray-Cabey's Micha Sanders was the son of Niki Sanders and D.L. Hawkins, and like his parents, Micha possessed superpowers. Micha was not just a child prodigy, but a technopath who could control and manipulate machines and electronics. Just a child when the series started, Micha goes on to fight for posthuman rights and lives under the moniker of "Rebel" as a teen. Noah Gray-Cabey is now 19, so I'd expect him to get his hands a bit dirtier in this new run.
It has also been revealed that Heroes: Reborn will have a panel at this year's San Diego Comic-Con. A date and room for the Heroes: Reborn panel is currently unknown, as well as who will appear at said panel, but the SDCCBlog is banking on Zachary Levi being in attendance. Levi will already be at SDCC for Nerd HQ. 
Heroes Reborn Official Images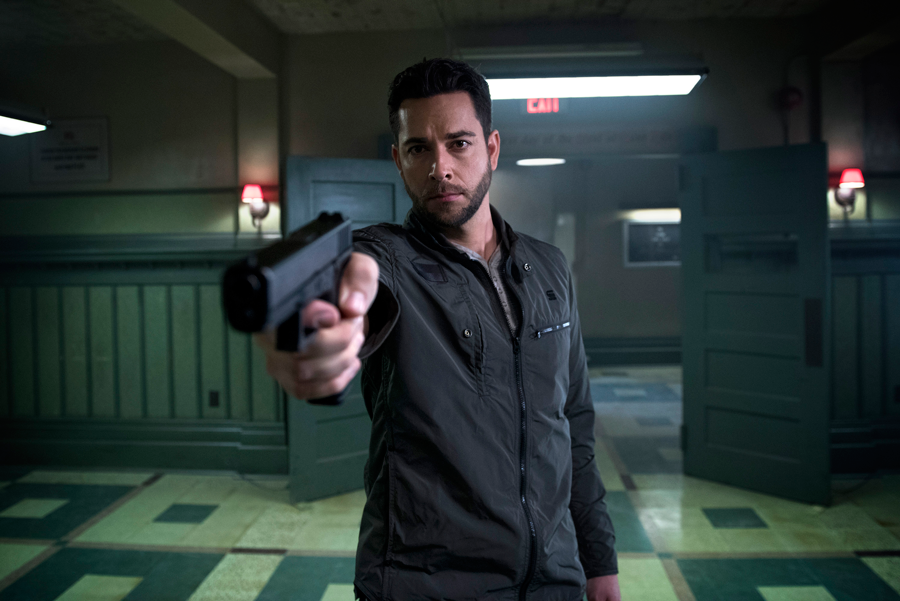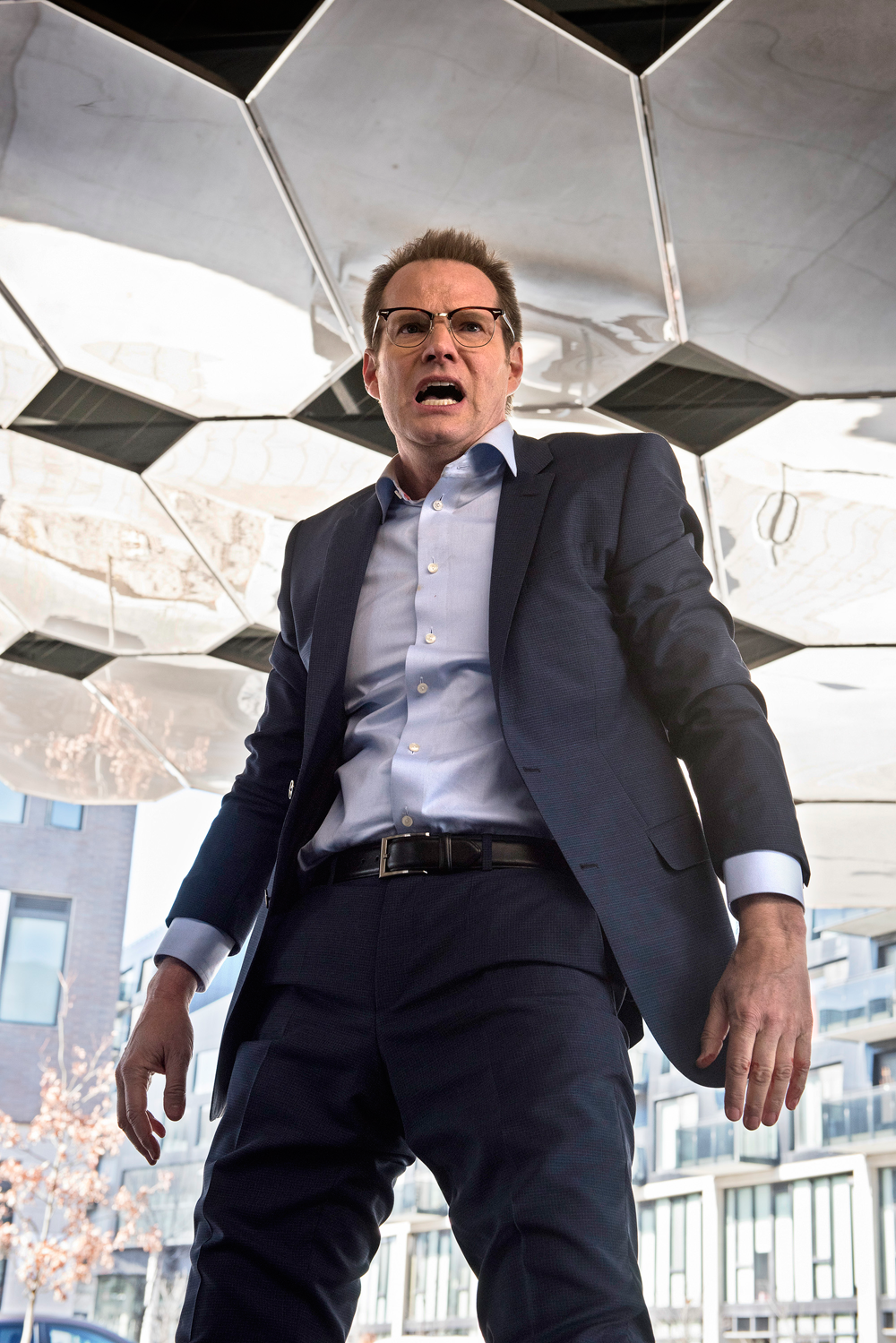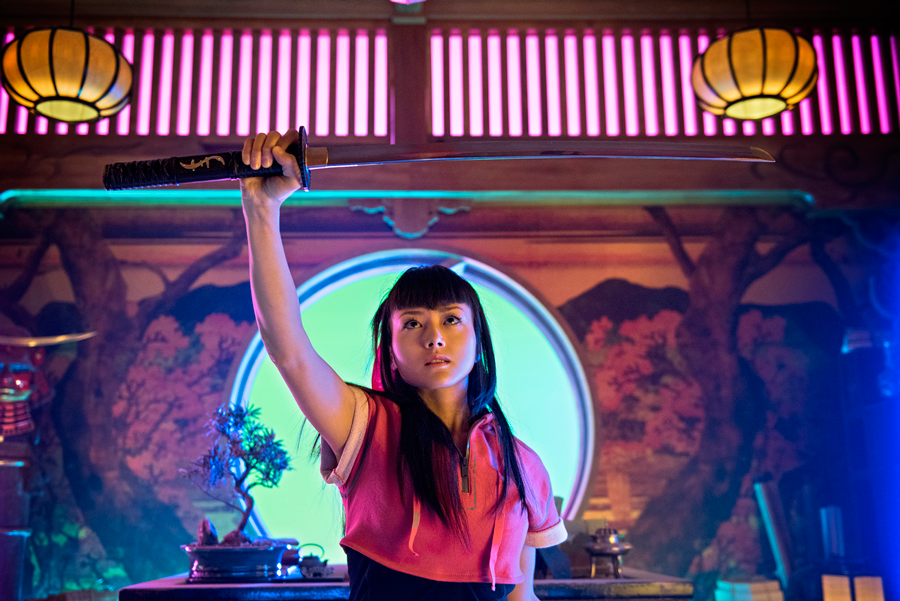 There's a new promotional poster showcasing the entire cast.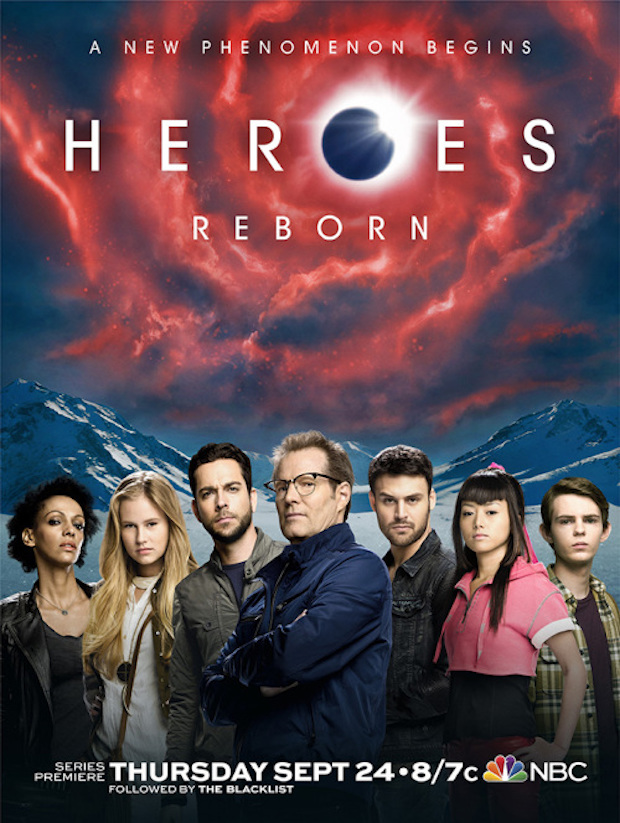 We'll update this page as new information becomes available!