News
True Detective Will Debut on January 12
Woody Harrelson and Mathew McConaughey team up on HBO's True Detective series starting Jan. 12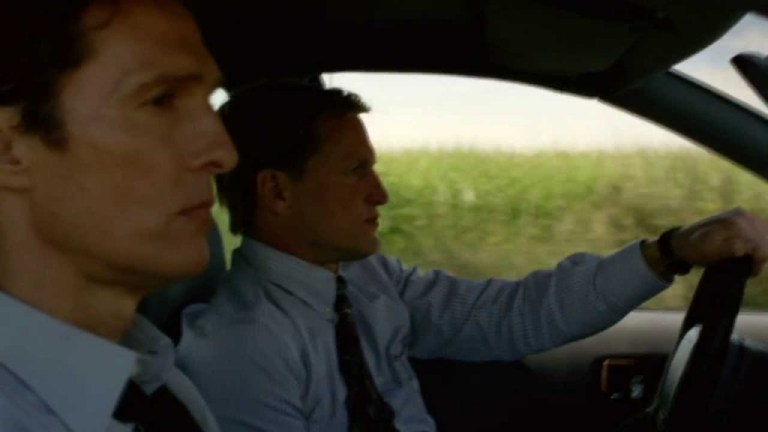 HBO has a new Louisiana Bayou detective series and some big names. Sure, they're best known as Hollywood's premiere pot-heads, but sometimes detective work could use a little "stoner clarity."
HBO's True Detective will debut an eight series season on Sunday, Jan. 12. The series will be filmed entirely in Louisiana. The series was created by novelist Nic Pizzolatto who wrote eight episodes. It will be directed by Cary Joji Fukunaga, who made Jane Eyre.
The new crime drama will star Matthew McConaughey, most recently seen in Martin Scorsese's The Wolf of Wall Street starring Leonardo DiCaprio and who was just nomited for a Golden Globe for his role in Dallas Buyers Club, will play Rust Cohle. Woody Harrelson, who I personally love in Natural Born Killers and Zombieland, but who was most recently seen in Out of the Furnace and The Hunger Games: Catching Fire, will play Martin Hart. True Detective will also star Michelle Monaghan from Gone Baby Gone. She plays Hart's wife, Maggie. She's trying to keep the family together while the men in her life go off on their violent tangents.
Kevin Dunn from the HBO series Luck will play Hart and Cohle's boss, Major Quesada. Tory Kittles from Sons of Anarchy will play Detecive Papania and Michael Potts from HBO's The Wire plays Detective Gilbough. Elizabeth Reaser from The Twilight Saga: Breaking Dawn plays as Laurie. Shea Whigham from HBO's Boardwalk Empire plays revivalist Joel Theriot. Clarke Peters from HBO's Treme plays a rural minister. Jay O. Sanders from  Person of Interest will play Billy Lee Tuttle. Lili Simmons from Cinemax's Banshee plays the perennial hooker with a heart of gold, Beth. Actually, forensics might fight out that her heart might just be gold plated.
The action of True Detective will be split between 1995, 2002 and 2012. The 1995 arc finds Hart and Cohle investigating a macabre murder with an occult twist. The 2002 arc shows why one of the dicks left the specialized force. The 2012 arc puts two other detectives on another case that brings them to the 1995 killing.
Martin Hart is a family man with two kids who's was born and raised in Louisiana. His marriage is going under because of police work. Rust Cohle used to be an undercover narc from Texas. He keeps to himself and plays things close to the vest. Hart's a glass-half-full kinda guy. Cohle, well, he's got a whole set of empty glasses.
read more: HBO Debuts Second Trailer for True Detective
The first episode is called "The Long Bright Dark." It debuts Sunday, Jan. 12 at 9 p.m. Hart and Cohle, who are now former Louisiana State CID agents, each tell what they know about the 1995 murder of a prostitute, Dora Lange. It was written by Nic Pizzolatto and directed by Cary Joji Fukunaga.
The second episode is titled "Seeing Things." It will air Sunday, Jan. 19 at 9 p.m. Hart and Cohle learn that they might be taken off the Lange murder task force by their boss, Quesada. Hart and Cohle ask for more time. They spend that time in a cathouse. It was written by Nic Pizzolatto; directed by Cary Joji Fukunaga.
Episode 3 is called "The Locked Room" and it airs Sunday, Jan. 26 at 9 p.m. Cohle and Hart follow a hidden image from a burnt out church to a tent-revival minister named Joel Theriot. People in his congregation remember that a a scarred "tall man" was seen with that prostitute woman, Dora Lange.