News
HBO Vinyl Episode Guide and More Details
We have everything you need to know about HBO's Vinyl series, including historical reading, and a full episode guide.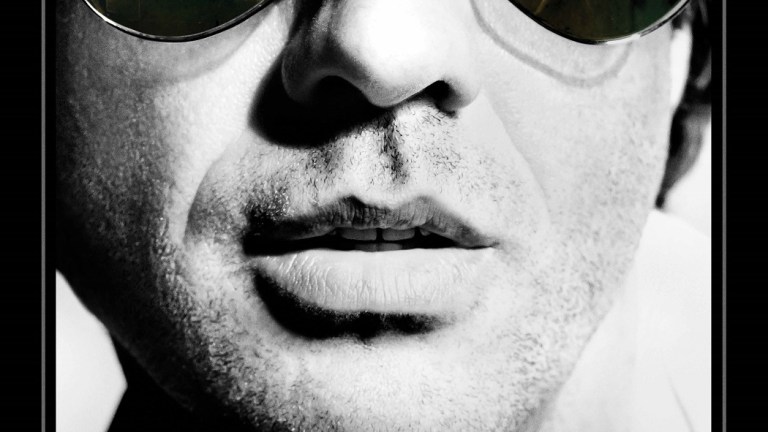 The '70s had it all. Sex, drugs, rock, roll, disco, punk, studios to record them in and clubs to dance to them in. Much of this centered in New York City, which boasted not only Studio 54 and Max's Kansas City, where the elite mixed with the young and beautiful, but also Oddessy and CBGBs, where the real excitement was spilling in from the streets. The funky New York Dolls brought street chic and raw chords while Donna Summers moaned raw sex over four on the floor. Coke was the real thing and some people could still get their hands on ludes.
HBO's Vinyl takes a long, hard look at that period in time and they got some luminary eyewitnesses to the scene to make sure it's done right: executive producers Martin Scorsese, Mick Jagger and Terence Winter.
Here's a detailed official synopsis.
Richie Finestra, the founder and president of American Century Records, is trying to save his company and soul without destroying everyone in his path. With his passion for music and discovering talent gone by the wayside, and American Century on the precipice of being sold, he has a life-altering event that reignites his love of music, but severely damages his personal life.

Richie Finestra's wife, Devon (Olivia Wilde), a former actress and model who was part of Andy Warhol's Factory scene in 1960s New York City, is now a suburban mother of two. Richie's personal and professional crises put additional stress on their relationship, inspiring a desire to return to her Bohemian roots.

Meanwhile, as head of promotions and a partner at American Century, Zak Yankovich's (Ray Romano) experience in the industry and hundred-dollar handshakes make him an invaluable part of the company, though he works in Richie's shadow. Their professional relationship is strained by disagreements over how to guide the company through the music landscape of 1973.

Other series regulars include: Ato Essandoh as Lester Grimes, Richie's first client in the early 1960s; Max Casella as Julius "Julie" Silver, head of A&R of American Century, who struggles to stay hip and relevant in the young man's game of rock 'n' roll; P.J. Byrne as Scott Levitt, company attorney and junior partner at American Century, whose legal maneuvering and abrasive personality continually test Richie's patience; J.C. MacKenzie as Skip Fontaine, head of sales and partner at American Century, whose savvy and sometimes questionable business practices inflate American Century's profits; Birgitte Hjort Sørensen as Ingrid, a member of Andy Warhol's Factory scene in the 1960s, and a former friend of Devon and Richie; Juno Temple as Jamie Vine, an ambitious A&R assistant at American Century, who uses her keen abilities to blend into the various subcultures of the New York music scene; Jack Quaid as Clark Morelle, a junior A&R executive with misguided ambition; James Jagger as Kip Stevens, founder and lead singer of The Nasty Bits, a raw New York City rock band; and Paul Ben-Victor as Maury Gold, Richie's mentor and owner of Rondelay Records.
Scorsese and Jagger have been working on and off together for years now. Scorsese convinced the Rolling Stones to play the Beacon Theater in New York for an intimate concert documentary and Scorsese directed an overall doc on the band. But Scorsese has been using Rolling Stones' music since Mean Streets. They once pitched it as a feature for Disney. Jagger came up with the idea about 20 years ago, according to Rolling Stone magazine. Jagger told Marty they should make a movie like Casino about the music scene, "an epic tale of two friends and their 40 years in the music industry from the early days of R&B to contemporary hip-hop."
The "History of Music" project went through Paramount before HBO snatched it up in 2010.
Scorsese has been making rock and roll movies since he helped document Woodstock and filmed Elvis on tour in the early seventies. He also worked extensively with Robbie Robinson, both to score some of his films, to score drugs together and for the documentary on The Band's last concert, The Last Waltz. He also directed the Bob Dylan documentary No Direction Home. ​
HBO Real Vinyl History
We have some further reading for you to dig into the series. 
Who was that band playing in the first episode? That would be the New York Dolls. Read more here.
What about that building that they brought the house down in? That was the Mercer Arts Center. Read more here.
Jack Ruby is the band that kind of inspired the Nasty Bits.
We're keeping track of every song played and every pop culture and historical reference in the series right here.
HBO Vinyl Episodes
When we turn these episode titles blue, it means there's a review there. 
New York City, 1973. Together with his partners, Richie Finestra (Bobby Cannavale), president of American Century Records, is on the verge of selling his struggling company to German Polygram, in a deal that includes an impending distribution agreement with Led Zeppelin. But after a disastrous meeting, it's clear that the sale is in jeopardy.
We've got a playlist of just about every song you hear in the first episode right here:
With German Polygram executives in town to complete the deal for American Century, Richie (Bobby Cannavale) delivers a bombshell that shocks the prospective buyers, as well as his partners, Zak Yankovich (Ray Romano), ACR's head of promotions, and Skip Fontaine (J.C. MacKenzie), head of sales. When the dust settles, the Germans storm out of the ACR offices, leaving Richie to face the ire of Zak, Skip and company attorney Scott Levitt (P.J. Byrne).
We have a complete playlist of the tunes in the second episode right here.
At a record producers' banquet honoring Maury Gold (Paul Ben-Victor), Richie (Bobby Cannavale) is embarrassed when the emcee, rival record exec Jackie Jervis (Ken Marino), makes a joke about the failed German Polygram deal. Later, Maury and mob cohort Corrado Galasso (Armen Garo) pay a visit to American Century to probe a detective's recent inquiry, and Joe Corso (Bo Dietl) drops by to pitch Richie a demo by his banquet date, Nora (Bianca Madison).
In lieu of attending a funeral, Richie (Bobby Cannavale) takes out his anxieties on a couch during a marriage-counseling session with Devon (Olivia Wilde). Later, over the course of a chaotic day at the office, Richie courts funk superstar Hannibal (Daniel J. Watts), agrees to let Robert Goulet (Matt Bogart) record an original song on his upcoming Christmas LP, and gets fired up after an acrimonious meeting with Lester (Ato Essandoh). Meanwhile, Zak (Ray Romano) and Scott (P.J. Byrne) ruminate on their futures in the aftermath of the lost deal with German Polygram.
Vinyl Episode 5: He In Racist Fire
Richie (Bobby Cannavale) visits a close relative in order to leverage a favor to his advantage. Devon (Olivia Wilde) agrees to join Richie for dinner with Hannibal (Daniel J. Watts) and Cece (Susan Heyward), playing up the vixen role to keep one of her husband's biggest clients signed.
Vinyl Episode 6: Cyclone
Devon (Olivia Wilde) seeks refuge at the Chelsea Hotel with Ingrid (Birgitte Hjort Sørensen), a friend from her Warhol days. Meanwhile, Richie (Bobby Cannavale) falls into a deeper well of drugs and depravity, enabled by Ingrid's nihilistic boyfriend, Ernst (Carrington Vilmont). Andrea Zito (Annie Parisse) rejoins American Century and immediately outlines her plans to revive the label. Kip (James Jagger) follows an unlikely path towards recruiting Alex (Val Emmich), a new lead guitarist for the Nasty Bits. Zak (Ray Romano) allows his raw emotions to surface at the end of his daughter's Bat Mitzvah.
Episode 7: The King and I
Looking to raise cash for his label, a newly sober Richie (Bobby Cannavale) flies to LA with Zak (Ray Romano), hoping to sell the company jet to Lou Meshejian (John Ventimiglia), a rival record exec. After attending a beachfront party teeming with many of Lou's music clients, Richie and Zak head to Las Vegas in hopes of somehow convincing Elvis Presley (Shawn Klush) and his manager, that the King should ditch his label and sign with American Century. The detour includes a steamy encounter in which Zak's fantasies come true, at a price.  Written by David Matthews; directed by Allen Coulter.   
Vinyl's music supervisor, Randall Poster, sent Den of Geek two exclusive playlists for this episode, a "Primer to Elvis".
Listen to it here:
And a playlist inspired by what Ray Romano's character Zak Yankovich would listen to.
Listen to it here:
HBO Vinyl Trailer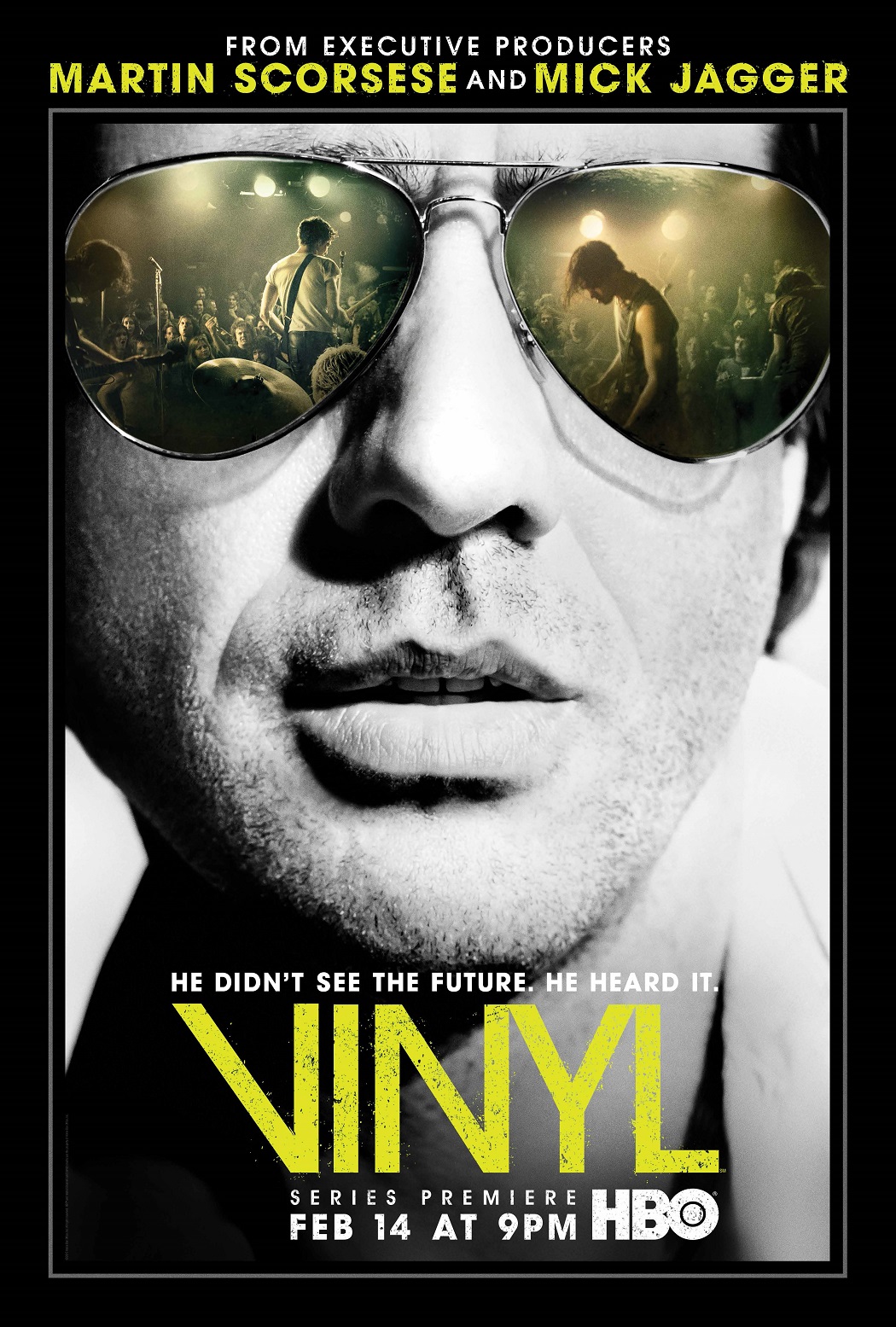 There's more, this is like a double album…
HBO Vinyl Cast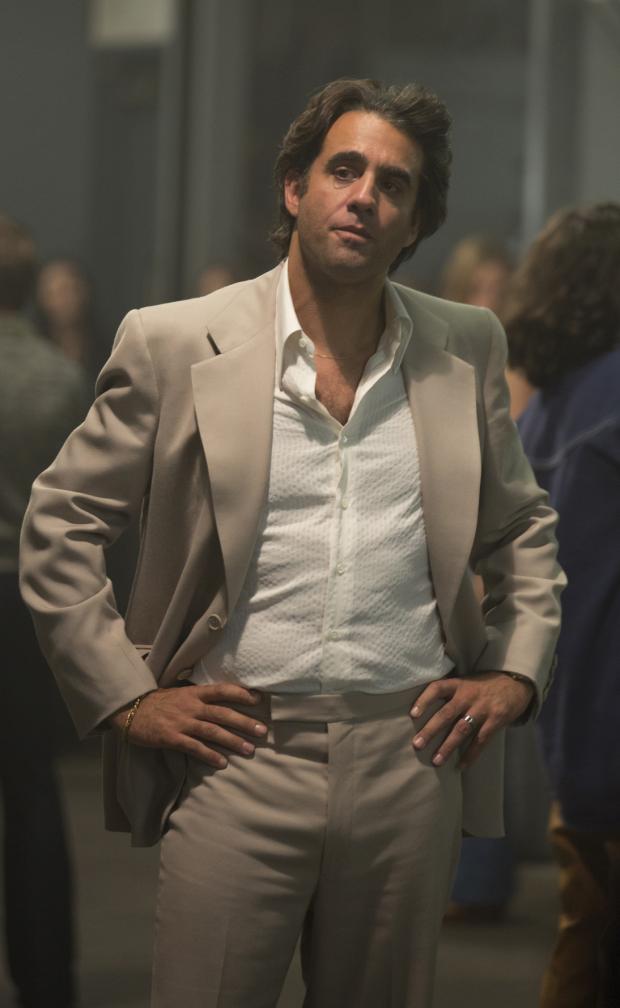 Vinyl will star Bobby Cannavale, who played the Emmy-winning Manson lamps gangster Gyp Roselli on Boardwalk Empire; the sad but efficient Dr. Cruz on Nurse Jackie and led Louis CK to a near heart attack on Louie, as record producer Richie Finestra.
He's got to wade through the "drug- and sex-fueled music business" to keep churning out hits in the days of disco and punk. Finestra runs the record label American Century Records and is trying to "save his company and his soul without destroying everyone in his path." Cannavale told Esquire he's been signed to do the show since 2012.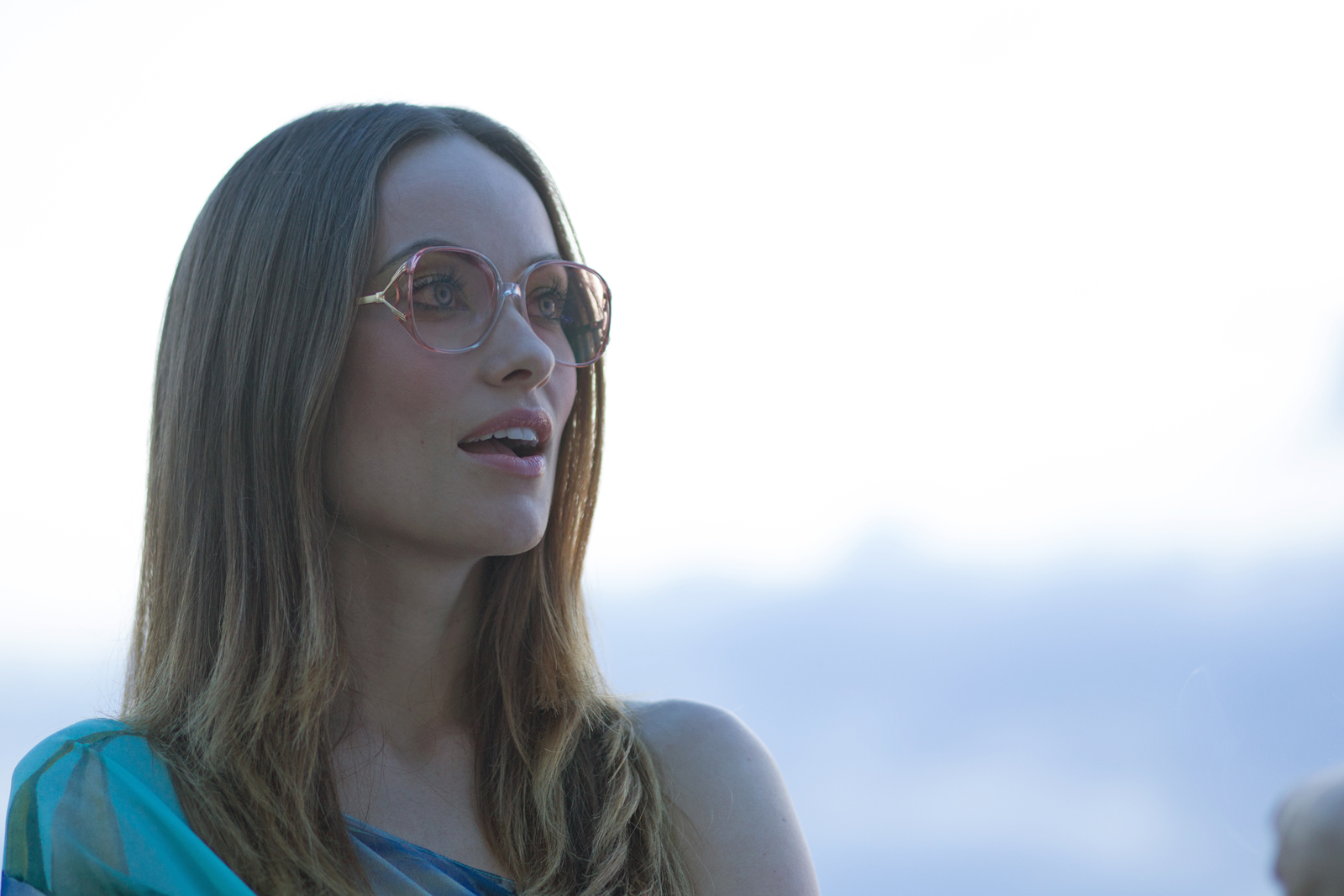 Tron: Legacy and House's Olivia Wilde plays Devon, Finestra's "long suffering" wife, a former actress and model. Ray Romano, from Everybody Loves Raymond, plays the promo guy you have to love, Zak Yankovich. Juno Temple plays A&R assistant Jamie Vine. The series also stars Andrew "Dice Clay, Ato Essandoh, Max Casella, James Jagger, Jack Quaid, Brirgitte Hjort Sorenson, and P.J. Byrne.
David Johansen will be played by Christian Peslak from the band Saint Rich. Lou Reed will be played by the ex-drummer of the Drums Connor Hanwick. Andrew Dice Clay riffs and snorts as radio station head Frank 'Buck' Rogers.
Juno Temple from The Dark Night Rises will play the chameleonesque A+R assistant Jamie Vine. Juno's old man, Julien Temple, directed the Sex Pistols documentary The Filth and the Fury and Joe Strummer: The Future Is Unwritten.
P.J. Byrne from Wolf of Wall Street plays Finestra's mouthpiece Scott Levitt. Paul Ben-Victor from The Wire plays record company owner Maury Gold. Joe Caniano from Boardwalk Empire, drives Finestra around.
Former NYPD Cop Bo Dietl plays maybe-made promotion man Joe Corso. The mob that might have made him is fathered by Corrado Galasso, played by Armen Garo. Robert Funaro plays Tony Del Greco, the guy who breaks shoes for Calasso. Val Emmich plays someone named Alex.
Birgitte Hjort Sørensen, who played in Pitch Perfect 2 and Borgen, will play Danish actress Ingrid Superstar Annie Parisse from NBC's The Following plays rival public relations hack Andrea Zito. Ato Essandoh from Elementary plays former singer Lester Grimes. Douglas Smith from the HBO series Big Love will tinkle the ivories as Xavier for the band Karisma.
Max Casella, from Inside Llewyn Davis, plays the head of Artists and Repertoire, Julius "Julie" Silver. He is assisted by Jack Quaid, from The Hunger Games, as Clark Morelle. J.C. Mackenzie, from Hemlock Grove, heads up sales as Skip Fontaine.
Mick's son James will play with his Nasty Bits when the punk meets the godfather as Kip Stevens.
"Mick's son is one of our series' regulars. James is playing a young musician who looks not unlike his father," said HBO programming president Michael Lombardo. "But the band has nothing to do with the Rolling Stones. Very different period. Very different trajectory. Stones music will be in the series, but not with any more frequency than any other music of the period."So no, this is not a story of the Rolling Stones or Mick Jagger, although you will see someone in the series that looks startlingly close to Mick."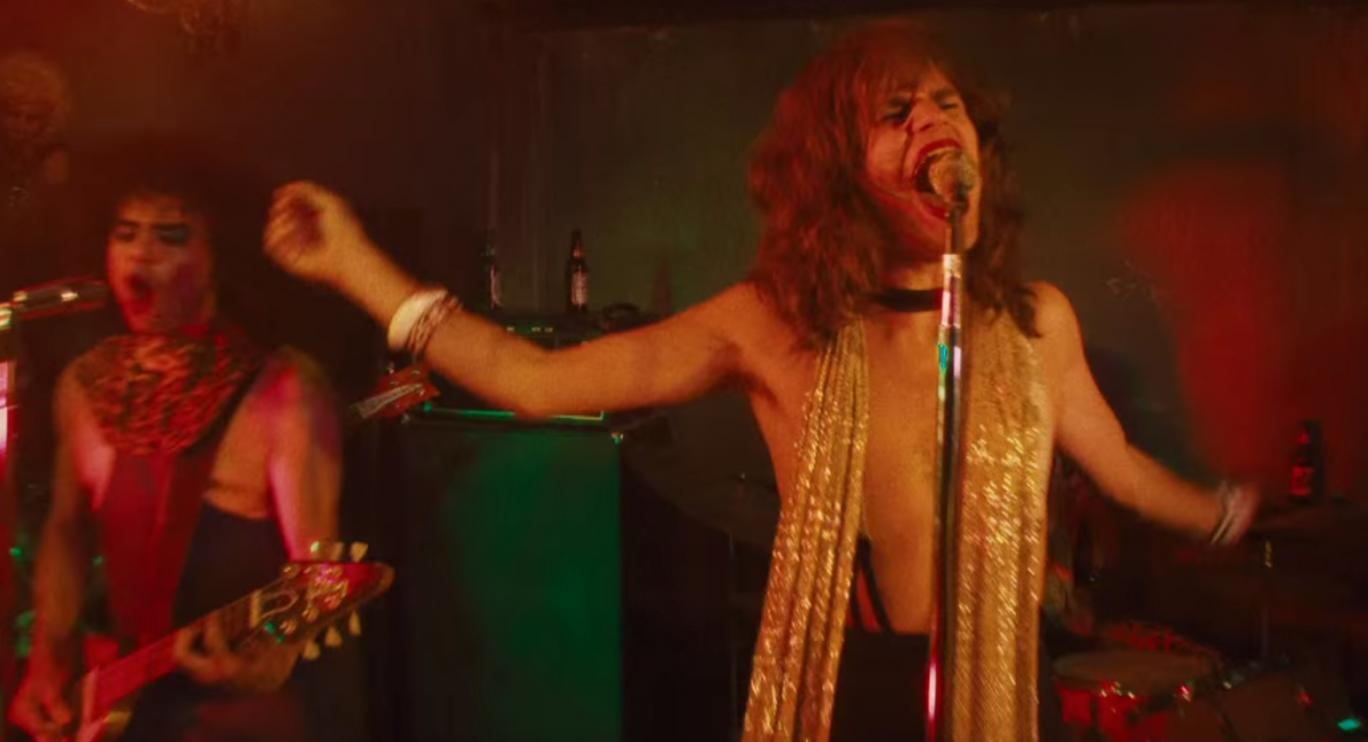 "I'm making some of the music that you'll hear when they're on stage," Sonic Youth's Lee Renaldo told Bedford + Bowery.
The Locales
They have been shooting since last May. Vinyl will recreate the look of the gritty city of the seventies. They rebuilt Max's Kansas City. Vinyl's crew parked "old cars, including the 'official pace car Mercury Comet Cyclone GT' … and a newsstand with of-the-era covers from Life, Penthouse, Telegraph, and Ebony" in front of it. They transformed Williamsburg, Brooklyn's Rough Trade's storefront into a Sam Goody record shop.
The production team shot a funeral scene inside East Meadow, Long Island's Temple Emanu-El. Cameras were set up near where Mick and Keith Richards sat on the St. Mark's Place stoop in the Rolling Stones' "Waiting On a Friend" video in Alphabet City.