News
HBO's Michael Lombardo Takes The Hit For True Detective Season 2
HBO's President of Programming says he might have rushed things a little on True Detective Season 2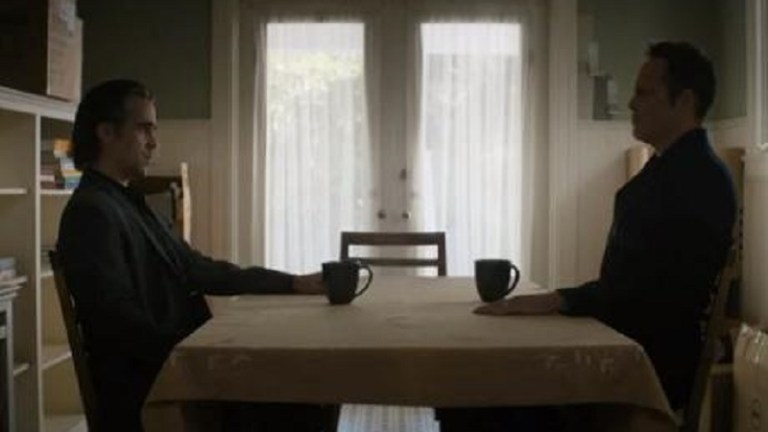 True Detective premiered on HBO as a true original. An instant masterpiece, it starred two veteran film actors, Woody Harrelson and Matthew McConaughey, who clearly enjoyed such an in-depth project. The writing was cleverly structured and broke new ground for television. It placed the satanic detective subgenre of horror into a police procedural, threw obscure literary clues around like they were yellow confetti and explored the dark mystical underworld of Louisiana outside the bayou. The first season of True Detective was written by one screenwriter, Nic Pizzolato, and every episode was directed by Cary Fukunaga.
True Detective season 2 didn't quite live up to the expectations of its premiere season. While not the failure most reviewers said it was, it abandoned the mystical for the profane, but mundane, political maneuverings of California's wealthy elite. It had a different cast, a different setting and an entirely different trajectory. While it was still written entirely by Pizzolato, different directors handled different episodes.
It was deemed a failure, unfairly, as far as we here are Den of Geek believe. HBO's President of Programming Michael Lombardo is a good fella. He's a stand-up guy. Lombardo picks what we see on HBO and doesn't throw people under the bus.  If people think True Detective failed, which he doesn't, then he says it's his fault. He rushed it through, probably caught up in his own exuberance for quality programming.
"When a show doesn't work, how do you figure out what went wrong? I'm going to talk about a specific show, True Detective," Lombardo told scpr.org in a recent interview. "The first season was extraordinary television. The second season — and you may disagree with me — but a lot of people think it was an inferior version of the first season. What are the lessons you take away?"
The executive says he learned to let some people take it slow.
"I'll tell you something. Our biggest failures — and I don't know if I would consider True Detective 2 — but when we tell somebody to hit an air date as opposed to allowing the writing to find its own natural resting place, when it's ready, when it's baked — we've failed," Lombardo told scpr.org.
"And I think in this particular case, the first season of True Detective was something that Nic Pizzolatto had been thinking about, gestating, for a long period of time. He's a soulful writer. I think what we did was go, 'Great.' And I take the blame. I became too much of a network executive at that point. We had huge success. 'Gee, I'd love to repeat that next year.'
read more: True Detective Season 3 Review
"Well, you know what? I set him up. To deliver, in a very short time frame, something that became very challenging to deliver. That's not what that show is. He had to reinvent the wheel, so to speak. Find his muse. And so I think that's what I learned from it. Don't do that anymore."
I don't know if this puts True Detective Season 3 in any jeopardy, but remember, this is the network that waited years before giving Lisa Kudrow a second season. While we wait for an official annoucement, here's everything we know about True Detective Season 3 so far.