News
HBO NOW: Will Standalone Subscription Services Kill Cable?
HBO and CBS have announced ways to get away from your cable provider. Is this the beginning of the end?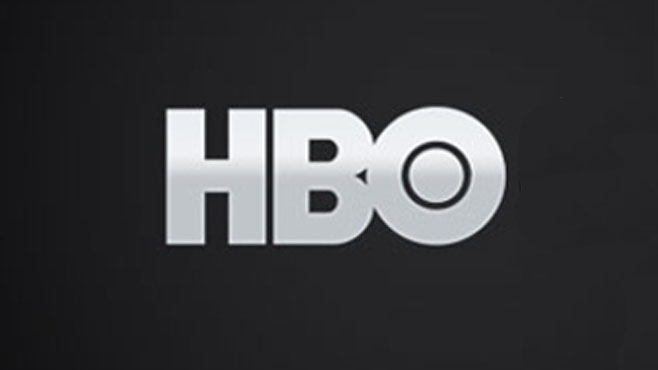 Editor's Note: HBO's standalone streaming service is finally a reality. HBO NOW will launch this April and you can find the details on the service here. We're re-publishing a feature we wrote last year about the impact these standalone services will have on the industry…
When HBO announced its plan to offer "a standalone HBO streaming service" separate from a cable commitment, it triggered a frenzy in the TV industry. The premium cabler held off amid pressure from fans and people around the industry for as long as it could, choosing to protect its lucrative and long-standing agreement with cable providers in favor of cashing in on the short term. But HBO's decision is the first step in changing the way consumers pay for and watch television. We're on the verge of a seismic shift and when the dust settles, it could leave cable providers in the same category as Blockbuster Video, Betamax, and Plasma TVs.    
Many speculated HBO's leap of faith would inspire other networks to break away from cable providers and offer standalone services. No one would have guessed that less than 24 hours later CBS would roll out a well-designed, multiplatform streaming service loaded with new series, more than 5,000 episodes of classics from their expansive library, and the option to stream local CBS affiliates from around the country, for $5.99 per month.
Was the timing a coincidence? It appears to be. "CBS All Access," the company's new product, is available today on CBS.com and on iOS and Android. HBO's service won't launch until next year.
There's no telling what exactly forced HBO or CBS's hand. The success of the Netflix model has been apparent for years, and it seemed as though cable networks like HBO and Showtime would eventually follow suit with a model of their own. HBO chief executive Richard Plepler announced the plan at a Time Warner investor meeting, empathically stating there are are "80 million homes that do not have HBO," and they will "use all means at our disposal to go after them."
While it's clear that HBO sees Netflix as a direct competitor, in the eyes of HBO's higher ups, the company's cable subscription service wasn't living up to its potential, according to the Washington Post:
"In recent years, HBO has grown impatient with its cable partners, saying many have not done a good job of marketing the premium channel. Plepler said "hundreds of millions of dollars" have been left on the table through untapped distribution rights and poor marketing for new subscribers. And studies show younger viewers — particularly millennials — are choosing online video subscription services over cable TV."
For a company that doesn't rely on advertising, finding alternate revenue streams needs to be at the forefront of their business plan. That's why HBO's decision to prolong the inevitable was surprising. The major networks, CBS, Fox, ABC, NBC, and CW, are wrestling with the changing media marketplace and consumer demands as well, but it seemed to be years off from a full-on shift in the current cable model.
With CBS All Access, America's most watched network is way ahead of the curve. We'll see in the coming weeks if other networks had plans in place or if they will be scrambling to match what on paper sounds like a quality product from CBS.
What does CBS's announcement do for HBO Now? Hopefully it pushes HBO to release its full library of scripted series–where is Tales from the Crypt for instance? HBO Now and Showtime's "Showtime Anytime" services were created as complementary features to their cable subscription services, but the hope is with more competition, they'll soon be pushed to include nearly their entire library of content or rotate it more consistently. Think about the broadcast networks and the decades of old original content (assuming they control the rights) they can launch on their streaming products. The CBS press release alone touts Star Trek, Cheers, MacGyver, and Twin Peaks–and that is something neither Netflix, nor HBO can match.
Cutting the Cord:
Consumers vs. cable providers has been one of the great battles of the 21st century.
The cable companies had a near monopoly for decades, and only recently has new technology given consumers more options to fight back against what they view as their television oppressors. In a recent poll, 73 percent of responders said their cable company acts predatory in its practice, taking advantage of consumers. More than half of responders said they'd leave their cable company if they had the choice, though 70 percent said the options beyond cable are too limited.
As the number of people cutting their cable cord continues to rise, and with HBO, CBS, and the networks that will surely follow with their own standalone services, consumers will soon have to make a choice on how they choose to pay for their content.
My current Verizon FIOS bill averages $170 a month for cable, phone, and internet. If you deduct $40 for the phone fee, that's $130 between internet and cable (includes HBO). Add $12 per month, for the most expensive Netflix plan, and I'm paying $142 per month to enjoy movies and TV on multiple platforms.
Of the more than 900 channel available to me, excluding sports, I maybe watch 6 consistently (though being a TV editor I bounce around a lot more now than in the past). Even if HBO's standalone service is more costly than Netflix, say for the sake of argument it's $15 per month, I can come away with spending $33 per month on three premium entertainment options (CBS, Netflix, HBO). I'd still have to shop around for a quality deal on internet access (I saw Verizon figures that ranged from $44 to $69.99), but I'd still be saving a decent chunk of change each month.
Abandoning your cable provider means giving up news, live events, and sports. CBS All Access accounts for news, providing live feeds of local CBS affiliates, but it's not clear whether there would be blackout restrictions for say the Grammys or a Sunday afternoon New York Jets game (not that you'd want to watch that anyway).
As a sports fan, the idea of giving up cable is daunting because I'd lose the ability to comfortably follow all my teams. I'd be paying more than double my cable bill to subscribe to standalone products for the NBA, NFL, and MLB. Live events still drive advertising and ratings. The NBA just locked up a $2 billion per year TV rights deal.
The cable industry is going to be OK in the short term. Standalone products like Netflix, HBO Now, and CBS All Access are expanding the marketplace and it will go a long way in breaking down any remaining monopoly the cable providers have.
Sure, the changes may dip into their market share. As a society we can stand together and hope cable companies lower prices and provide better and more efficient services. But for those of you fuming over the big bad cable provider, there it isn't a nail in the coffin for the industry just yet.
Like us on Facebook and follow us on Twitter for all news updates related to the world of geek. And Google+, if that's your thing!