News
HBO And Jon Stewart Drop Animated News Show
No news is still news when The Daily Show's cartoonish ex-host puts down his pen.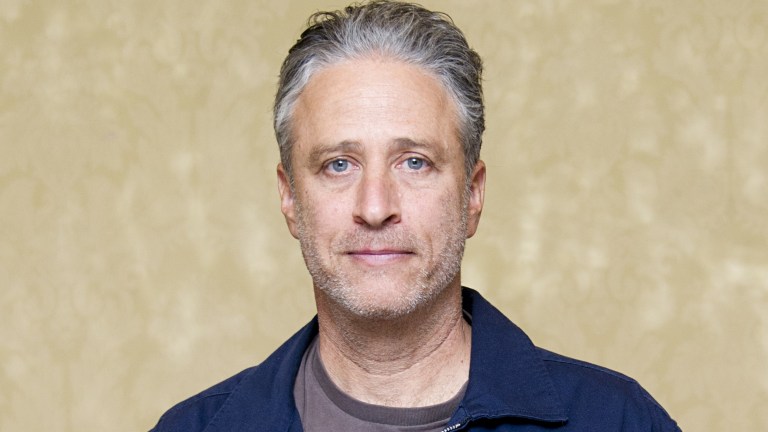 Jon Stewart won't be making cartoons for HBO. The former Daily Show host and the premium cable channel dropped the short-form animation project they announced in November 2015.
"HBO and Jon Stewart have decided not to proceed with a short form digital animated project. We all thought the project had great potential but there were technical issues in terms of production and distribution that proved too difficult given the quick turnaround and topical nature of the material," HBO said in a statement. "
Stewart has been preparing for this role since he cast Mitch McConnell as Bugs Bunny's turtle. The series was slated to be "a weekly half-hour animated parody of a cable news network with an Onion-like portal," HBO programming president Casey Bloys told reporters at the Television Critics Association's summer press tour when the project was first announced.
The animation technique was developed by cloud graphics company OTOY Inc. It has been used on CBS' Late Show with Stephen Colbert, which is executive produced by Stewart.
Stewart joins his Daily Show protégé John Oliver, and his former ratings rival Bill Maher, at HBO.
"We're excited to report that we have some future projects together which you will be hearing about in the near future," the statement added.
Jon Stewart and HBO signed an exclusive four-year production pact which includes a first-look option for other film and TV ventures.
"Jon Stewart led a revolution that changed the face of TV comedy on the Daily Show," Michael Lombardo, president, HBO Programming, said in the original statement announcing Stewart's show. "He graced our network nearly 20 years ago, so we're thrilled to welcome back his immense talents in this next chapter of his career."
"I'm so excited to be working with Richard [Plepler], Michael and the entire HBO family," Stewart said, also in the statement. "Appearing on television 22 minutes a night clearly broke me. I'm pretty sure I can produce a few minutes of content every now and again."
Jon Stewart became the host of The Daily Show with Jon Stewart in 1999, taking it over from the self-admitted "freak" Craig Kilborn. Kilborn's show was silly and hysterical and Stewart appeared on it several times before the former sports announces called time out and Stewart took the chair. First Stewart was goofy, then one day – he got seriously funny and changed the news narrative.
Stewart took his first extended vacation from the Daily Show to make Rosewater, a political thriller from a funny man that put a human face on torture.
Stewart left The Daily Show in the hands of Trevor Noah, who then hands things over to Larry Wilmore for The Nightly Show. A historical pairing for those haven't been paying attention. The Daily Show recently won three Primetime Emmys, including Outstanding Variety Talk Series, and has yanked 23 Primetime Emmys overall in its run. Don't tell Jim Carrey, he's got a thing about the number 23. It also earned two Peabody Awards.
Stewart hosted the Academy Awards twice, wrote the bestselling book Naked Pictures of Famous People, and co-authored the bestselling books America (The Book): A Guide to Democracy Inaction and Earth (The Book): A Visitor's Guide to the Human Race. Stewart's previous HBO credits include the standup special Jon Stewart: Unleavened, hosting the special George Carlin: 40 Years of Comedy, Mr. Show with Bob and David and a recurring role on The Larry Sanders Show.
SOURCE: SLATE