News
Hawaii Five-0, MacGyver Amongst 11 Renewed CBS Shows
CBS has renewed 11 of its TV shows, notably including Hawaii Five-0 Season 9 and MacGyver Season 3.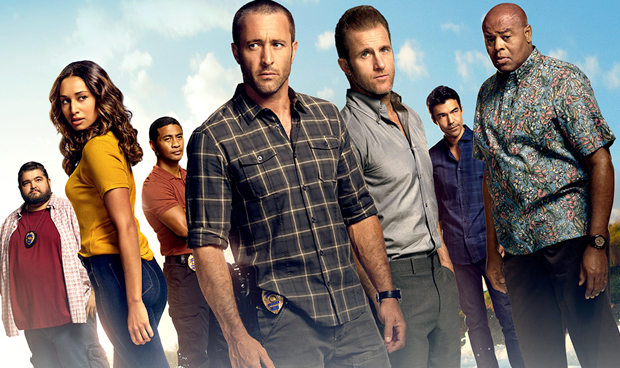 CBS announced a broad-sweeping renewal, locking in returns for 11 of its current shows for the 2018-2019 TV season.
With the explanation that CBS is "demonstrating strength, stability and depth across the schedule primetime lineup," the 11 returnees include:
Blue Bloods, Bull, Hawaii Five-O, Madam Secretary, MacGyver, NCIS: Los Angeles, NCIS: New Orleans, Survivor, The Amazing Race, 48 Hours, and 60 Minutes.
Consequently, the total number of renewed CBS shows now stands at 17, with the previously announced renewals of The Big Bang Theory, Young Sheldon, Mom, NCIS, Seal Team and S.W.A.T.
Yet, the renewals of Hawaii Five-0 and MacGyver stand out here (at least to us, anyway).
Hawaii Five-0 Season 9
This is certainly good, albeit unsurprising, news. The series kicked off its eighth season this past fall under the specter of controversy as original cast members Daniel Dae Kim and Grace Park left the series, allegedly over pay disputes; a move that led to the recruitment of new primary cast members, with Ian Anthony Dale's (previously recurring character) Adam Noshimura getting a promotion, and the arrival of two newcomers in Meaghan Rath's Tani Rey and Beulah Koale's Junior Reigns.
Despite that, ratings for the veteran series and Friday night mainstay have remained steady, averaging (20 episodes into its 22-episode season as of this writing,) 8.559 million viewers – not its best, but certainly not bad, considering that we're talking about a rebooted police procedural series that's in its eighth season, heading to its ninth.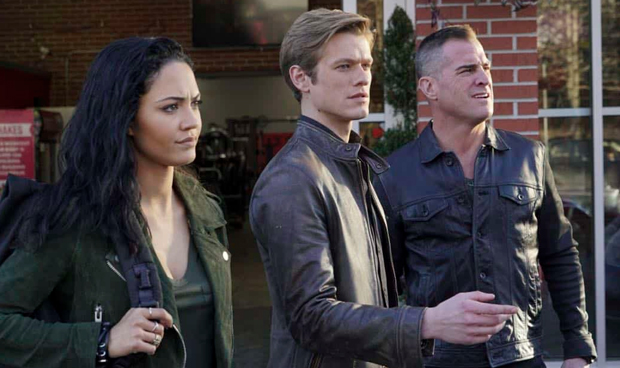 MacGyver Season 3
This renewal stands in stark contrast to the inauspicious beginnings of the reboot series, which saw it forced to scrap its original pilot and recast key characters. Plus, it also (arguably) erases the doubts surrounding star Lucas Till – only 26 at the time of the show's 2016 debut – who was dismissed as being too young and baby-faced to pull off the iconic brown leather jacket and Swiss Army knife-rocking impromptu life-hacker.
Indeed, while the show found solid chemistry with Till's MacGyver, joined by George Eads, Justin Hires and Tristin Mays, the addition of Meredith Eaton (midway through Season 1,) as the team's new boss, Matty Webber (replacing the outgoing Sandrine Holt's Patricia Thornton,) proved fortuitous, adding a crucial cornerstone to that cast chemistry. The series (20 episodes into its 23-episode season as of this writing,) is currently averaging 6.960 million viewers, which is quite steady from its 7.728 million viewer Season 1 average.
For now, though, fans of the yet-to-be-renewed CBS shows are still stuck waiting in anticipation. Those shows include:
Scorpion, Kevin Can Wait, Man with a Plan, Superior Donuts, 9JKL, Living Bibically and Life in Pieces. Interestingly enough, that list also includes its veteran crime-profiling procedural, Criminal Minds.