Features
Has The Day Of The Doctor paved the way for a Who movie?
The success of the special on the big screen could lead to a Doctor Who film. Mark weighs the pros and cons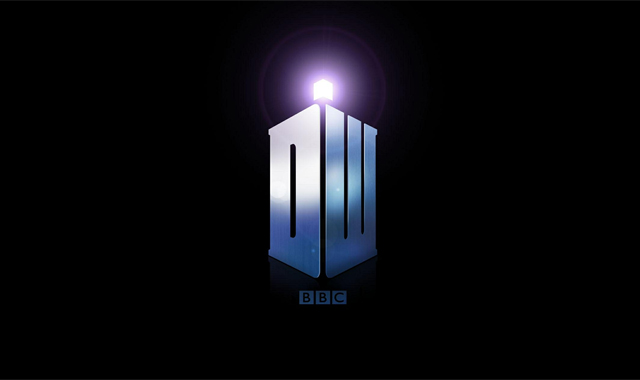 This article contains spoilers for The Day Of The Doctor- if you haven't yet watched the 50th anniversary special, then you might wish to catch up before reading on.
Immediately following The Day Of The Doctor's record-breaking global simulcast, it was tough to imagine another weekend in history when Doctor Who fans have had it so good. The traditional Saturday broadcast slot gives you some scope for a "top ten greatest weekends to be a Doctor Who fan", but we'll leave that sort of thing to BBC Three.
But right now, an old question should be rearing its head once again- what does the global cinematic success of the special mean for the much rumoured Doctor Who feature film? In the first week of special events charting in the UK box office listings, (possibly to mark this very occasion) The Day Of The Doctor came in third place for the weekend, based on a £1.7 million gross from just three or four showtimes.
And some might argue that the bigger story is worldwide, confirming for once and for all that the series has really broken out of its cult favourite status. If the special had charted in the United States last weekend, its $4.8 million would have put it just outside of the box office top five. It also scored a higher per-screen average in its simulcast screening than The Hunger Games: Catching Fire.
Fans are rightly getting excited about those numbers, and figures from around the world, but as we'll see, it doesn't necessarily mean that the BBC will immediately greenlight a Doctor Who movie. Some concession must first be made to the fact that the special event was… well, special.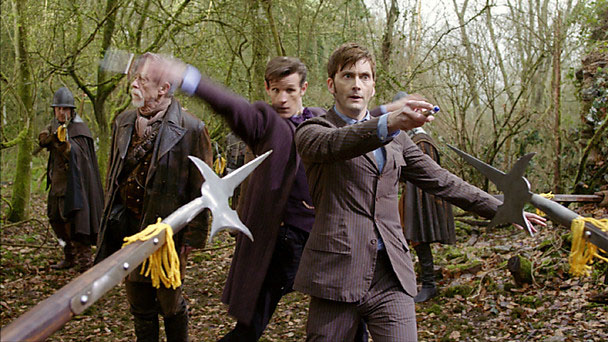 Having been to see the episode at the cinema (twice), I can vouch that they really pulled out the stops to make it special in the Middlesbrough branch of Cineworld. Daleks and cosplayers were provided by Who Ray, Stockton-on-Tees' premier Who retailer, to keep the fans entertained as they queued for the sold-out 7.50pm screenings. Apparently, fans from across the UK and the world enjoyed similar experiences.
But as enjoyable as this was, and as much as we think we'd all like to do it again some time, wasn't it only so enjoyable because it was special? Certainly, I know I shelled out £11 for my ticket, when I could have watched it for free at home, because I could also watch any other episode for free at home. This one was a once-in-a-lifetime experience. Unless you saw it twice, like I did. Um…
For as wonderful as The Day Of The Doctor was, and as enjoyable as it was to see the production values get that extra boost, it was still primarily made for TV, not for cinema. While I'm sure the BBC and cinemas would make a killing if they just organised simultaneous big screenings of each episode in the next series, (the Tyneside Cinema in Newcastle has been doing this since 2011's The Wedding Of River Song, and Cineworld were putting out feelers about TV event screenings on their Facebook this past weekend) there's a definite question of what would make a Doctor Who movie feel special.
Whatever the subject of the movie, it remains that many movies of TV series only feel like extended episodes. The recent Alan Partridge: Alpha Papa would be a notable exception, but that film had an unambitious script, which made it pliable for funnier rewrites throughout production, even during shooting. Unambitious has never gone well with Doctor Who.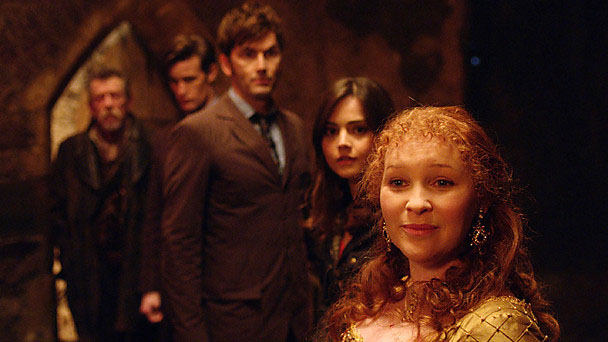 It's not that you can't repeat the multi-Doctor aspect again, but it probably wouldn't be enough to simply reunite David Tennant and Matt Smith for more on-screen adventures. Although there have been reports that they were eager to do a whole other series together after their Doctors first worked together, there would be a pressing need to do something new.
However, you can bet that a Doctor Who movie would feature the Daleks, front and centre. The Peter Cushing movies, produced at the height of Dalekmania, show that much. On a sidenote, one of the only disappointments in last week's episode was that there weren't any exterminations during their brief screentime. The fall of Arcadia, with all of its incredible special effects and production value, wound up looking a little like the day that Gallifrey took the most property damage (see also: the third act of The Avengers.)
When Harry Potter director (he helmed four out of the eight films) David Yates a year or two back made an impromptu announcement that he was rebooting Doctor Who for the big screen, Steven Moffat was adamant that any film version would have to run concurrent with the series, and would feature the current television Doctor. Unless another 'gap year', akin to 2009's specials with Tennant, is in the offing, it's tough to see where they'd fit in a movie.
Also, consider the existing speculation that the incoming Doctor, Peter Capaldi, might only do 13 episodes, a la Christopher Eccleston. While we'd love him to stay for at least another series, we know we'd rather see him do two series in two years, than 13 episodes and a movie.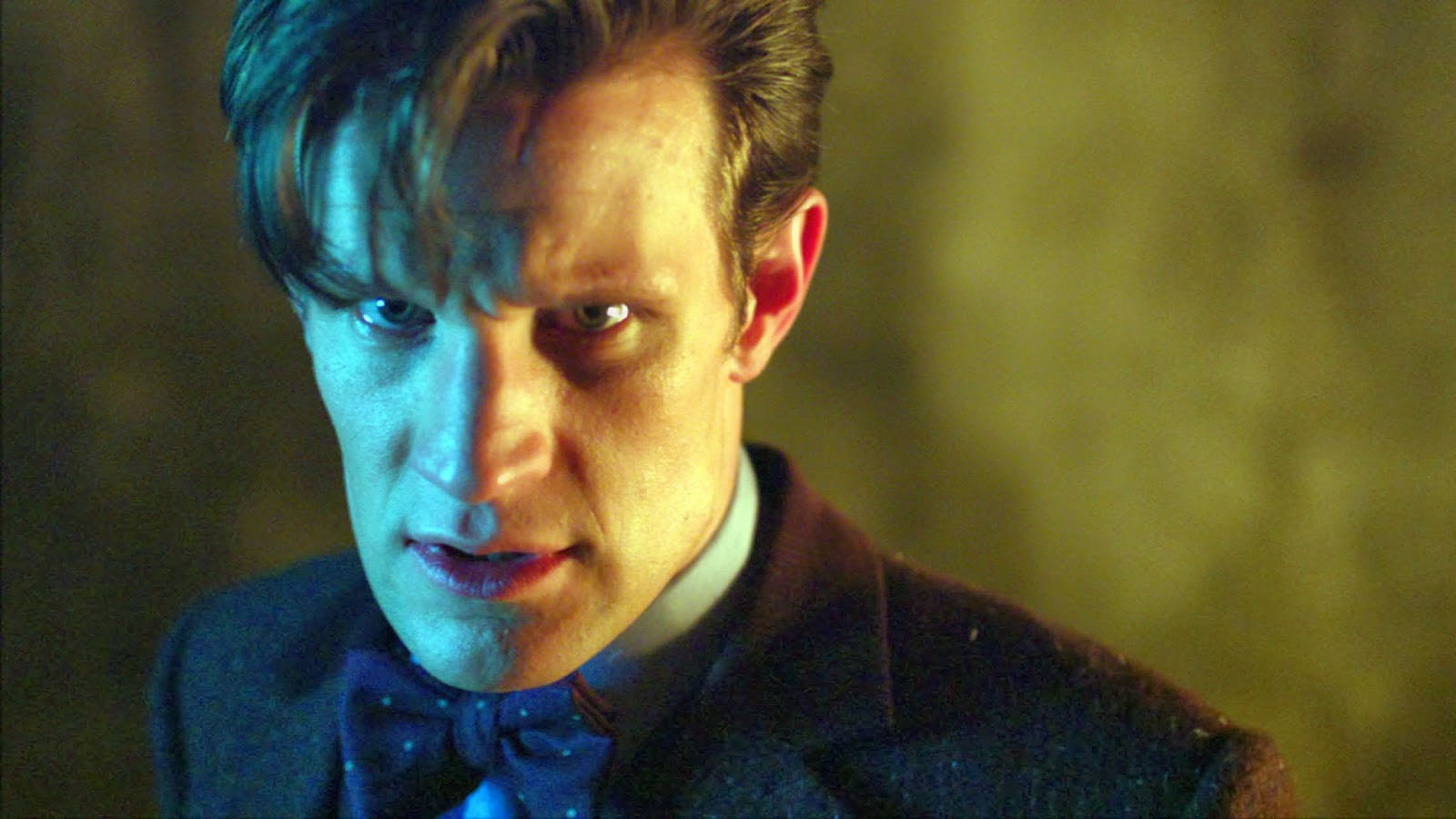 If all of this sounds rather down on the prospect of a Doctor Who movie, that's not the intention. There were many brilliant things about seeing the TARDIS, and the Daleks, and the Zygons on the big screen, and hearing that theme tune blasted through a cinema sound system, but it's tough to imagine that anyone would take that over a whole series of adventures on TV.
While the debate about storytelling in TV versus movies rages on, Doctor Who remains one of the best ideas for a television series ever, and so many of its innovations are based on the budgetary restrictions therein. If this idea were being made today, as a film, you wouldn't cram a world into a police box, when you could just CG-animate a spaceship exterior.
At the risk of repeating other columns about a Doctor Who movie, the series is probably doing better where it is. A series of movies would not be more lucrative than a series of TV episodes in the long run, due to the frequent practice of spending more on marketing films than was spent on production, and it's probably in the fans' best interests to avoid disrupting the production of the series.
If anything, it's a testament to the quality of the show that a television episode shows up a lot of the more expensive and mediocre fare in multiplexes, when it gets a special screening. It's down to the BBC, and cinemas, to decide how and if they should act on that success, but either way, it's comforting to see that 50 years in, the show is still ambitious, and has never been in ruder health.
So over to you. What do you think? Would you like to see a Doctor Who movie in a few years' time, if it didn't interrupt production of the regular series, or is it always better as a TV format?
The Day Of The Doctor is available on DVD and Blu-ray now.
Follow our Twitter feed for faster news and bad jokes right here. And be our Facebook chum here.