News
Harlots Season 3 Officially Renewed by Hulu
Good news, Harlots fans! Hulu has renewed the period drama for a third season of eight episodes.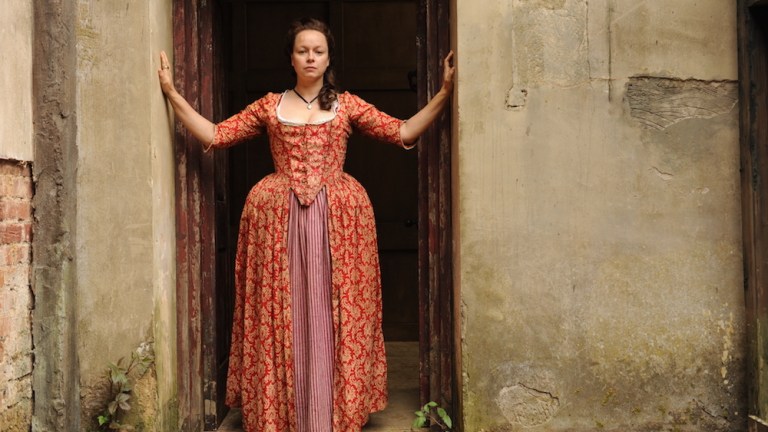 Harlots is one of the most underrated feminist dramas on TV, which is why it's such great news that Hulu has renewed the period sex worker series for a third season. Harlots Season 3 is happening, people, and that's only good news for fans of TV with complicated women characters and relationships because Harlots? Yeah, it has those things in droves.
Harlots Season 3 Cast
Hulu just released the news that it has greenlit a third season of Harlots. The third season will consist of eight episodes. The only potential hiccup? Series star Samantha Morton, who plays brothel matriarch Margaret Wells, has been cast as a series regular in The Walking Dead Season 9. According to THR, Morton will return for Harlots Season 3 in "some capacity," though it's unclear at this point if that will mean a series regular or recurring role.
Harlots also stars Lesley Manville and Jessica Brown Findlay. Liv Tyler joined the cast in Harlots Season 2.
Here's the official synopsis that came along with the press release:
Set against the backdrop of 18th century Georgian London, Harlots continues to follow the fortunes of the Wells family. Margaret (Samantha Morton) has been sent to America in chains; Lydia Quigley (Lesley Manville) is vanquished and in Bedlam. It seems that the Wells girls can free themselves of their mother's feud, but running a lucrative brothel brings new enemies. Meanwhile Lydia, in her darkest hour, still finds a way to bite. Inspired by the stories of real women, Harlots is a powerful family drama as explored from the female perspective. The series hails from the creative team of Moira Buffini, Alison Newman, Alison Owen, Debra Hayward and Alison Carpenter.
Harlots Season 3 Release Date
It's unclear, at this point, when Harlots Season 3 will premiere. Harlots Season 1 premiered in March 2017, with Harlots Season 2 dropping on Hulu in July 2018, so we're keeping an eye on late spring/early summer 2019. 
More news on Harlots Season 3 when we hear it.
Kayti Burt is a staff editor covering books, TV, movies, and fan culture at Den of Geek. Read more of her work here or follow her on Twitter @kaytiburt.