News
Harley Quinn is Coming to Gotham Season 3 Finale
It won't be Margot Robbie, but Harley Quinn is on her way to the Gotham Season 3 finale.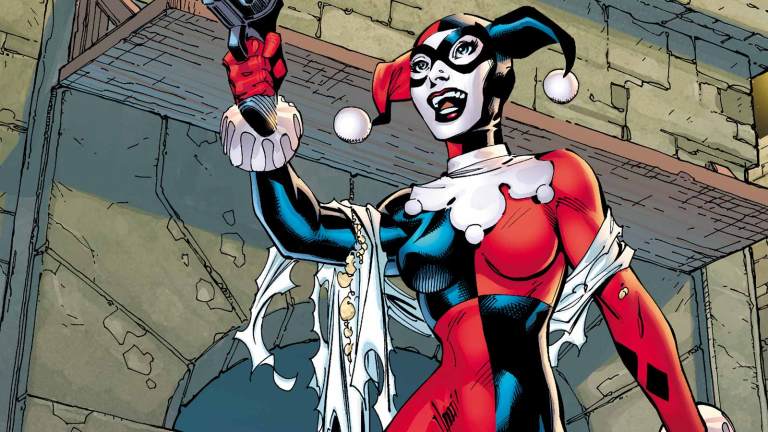 Even though Gotham takes place roughly a decade before Bruce Wayne ever straps on a cape and a pointy mask, everyone he's ever loved or hated is marked for inclusion. Nothing is an accident on Gotham, and if there's a Batman character to exploit, make no mistake, this show will do it.
Sometimes they get it right, though, as they have with Cameron Monaghan's Jerome, who, after a false start or two (and plenty of red herrings with other throwaway characters and references) is shaping up as the show's proto-Joker. And in all fairness, Monaghan has been terrific in the few episodes he's appeared in, and we could easily see him going all in on the role in the future.
But where there's a Joker, there must be a Harley Quinn, right?
"We might see [Harley] in episode 22," Gotham executive producer John Stephens told TV Guide. Episode 22 is the Gotham Season 3 finale, and Mr. Stephens described Harley Quinn as a "launching point" for Gotham Season 4. It should be noted that Gotham hasn't yet been officially commissioned for a fourth season by FOX, but clearly the producers are feeling good about their prospects. "It's crazy," he promised. 
It might not be the most recognizable Harley, though. Back in August, Mr. Stephens described their vision for Harley as more of a "forerunner" for the character. Then again, that was ages ago, and plans change all the time. There haven't been any casting announcements yet, but we'll update this with more info as it comes around.  
Gotham will surely treat Harley with the same reverence they treat the rest of the Batman canon. The Gotham Season 3 finale will air in June.